Bill Cunningham: Facades, New York
A review by Sophie Pitman, Costume Society Ambassador 2014
Anna Wintour, Vogue's Editor-in-chief, famously admitted that in New York "we all get dressed for Bill." Bill Cunningham, (b. 1929) has been snapping pictures of New York fashion since he moved there in 1948, and can be credited for introducing the world to 'street style' and America to designers such as Jean-Paul Gaultier. But although countless fashionistas have been photographed by Cunningham, it is the Big Apple that can claim to be his greatest muse.
In 2002, Oscar de la Renta spoke with the New York Times about Cunningham's work, and said, "More than anyone else in the city, he has the whole visual history of the last 40 or 50 years of New York." So it is only fitting that the New York Historical Society have mounted an exhibition of Cunningham's photographs that focus on the city itself.
Entitled 'Facades,' Cunningham's series of eighty-eight images was taken between 1968 and 1976 in collaboration with his model and friend Editta Sherman, with the aim of combining New York's rich architecture with the fashion history of the city. Over an eight-year period which is remembered by many as New York's nadir, filled with crime, graffiti, and poverty, Cunningham sought to highlight the beauty and glamour of New York's past by photographing Sherman in fashions from the era of the city's buildings.
The pair found clothing at auctions, fairs and in thrift stores, acquiring treasures such as a late 18th century embroidered frock coat with breeches and bargains like a 1770s mobcap for just $2. They then scoured the city for period locations to shoot the outfits, and Cunningham scribbled notes about the history of costume and architecture on the back of his prints, ensuring that historical anecdotes would be recorded alongside locations and dress. Over eight years, Cunningham had collected over 500 outfits and photographed 1800 locations across the city, showcasing the rich variety and history of his adopted home.
The exhibition, curated by Dr. Valerie Paley, places the photographs into a loose timeline of New York history – from the Revolution, through the Civil War, Gilded Age and up to the early 1970s. Though Cunningham sought to pair fashion with architectural styles – highlighting decorative elements by juxtaposing contemporary forms in stone and textile – 1970s New York often intrudes into the historic scene. The sculptural Art Deco façade of the Associated Press building at Rockefeller Center seems even more graphic and dynamic when photographed next to a huge fur scarf and flowery hat, but what makes this image so delightful is the confused face of a passer-by, dressed in buckled heels and a floral coat (Figure 1). In another photograph, Editta Sherman on the Train to the Brooklyn Botanic Garden, Sherman's frock coat and feathered hat look startling in the graffiti-covered subway car. Cunnigham's inclusion of an advert for Eve Cigarettes on the wall stating, 'The lady has taste,' adds a witty spin to an alarming image (Figure 2).
Having seen the 2010 documentary on Cunningham, I was familiar with his long-standing love affair with the well-shod of Manhattan, but this exhibition surpassed my expectations and introduced me to a new angle of his work. I particularly enjoyed the way that Paley drew attention to the 1960s and 70s debates about cultural conservation versus urban renewal, and how Cunningham's Facades contributed to discussions about the importance of retaining New York's historical buildings. I would have loved to see extant costumes – preferably those worn in the photographs- displayed next to the images, which would have brought colour and texture to an exhibition of flat-mounted black and white prints.
If you are planning a trip to NYC, I would thoroughly recommend a visit to 'Facades.' You won't look at New York street style in the same way again.
Bill Cunningham: Facades is on View March 14 – June 15, 2014
New-York Historical Society, 170 Central Park West, New York, NY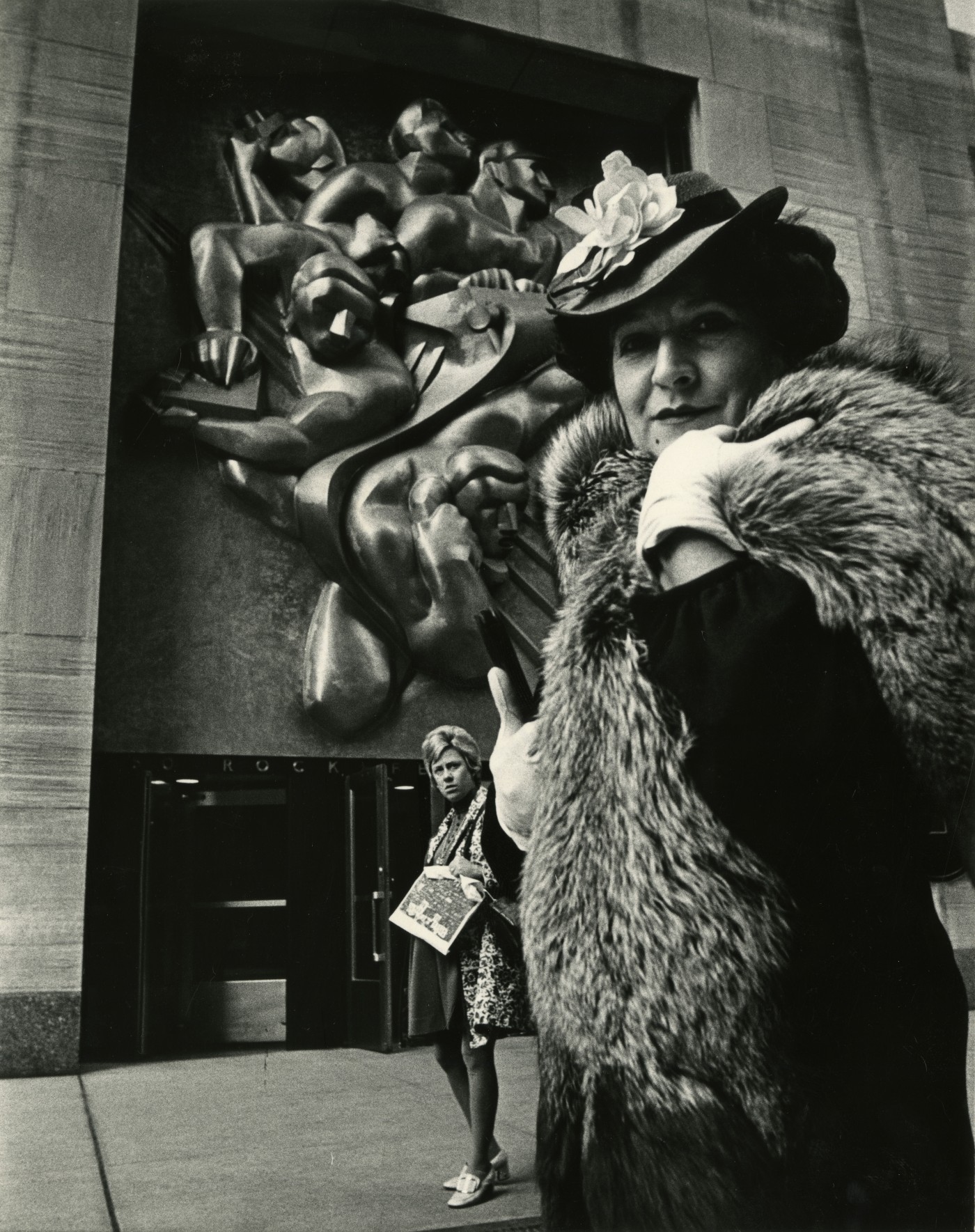 Figure 1: Bill Cunningham, Associated Press Building at Rockefeller Center (built ca. 1939), ca. 1968-1976. Gelatin silver photograph. New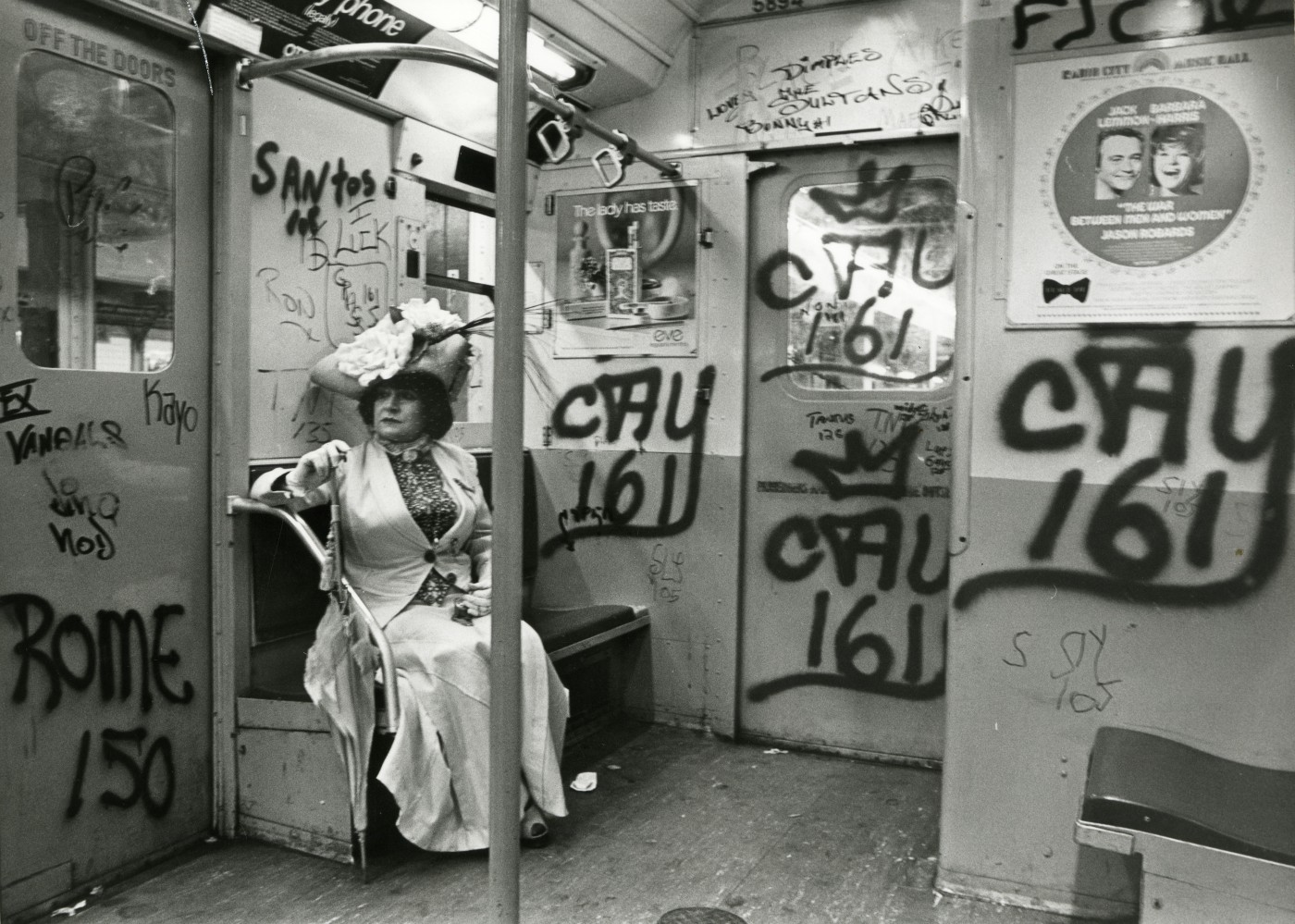 Figure 2: Bill Cunningham, Editta Sherman on the Train to the Brooklyn Botanic Garden, ca. 1972. Gelatin silver photograph. New-York Histori
"