#CSFashionHour: Costume on Stage and Screen
Lauren Martin
"…If clothes make the man, then certainly the costume designer makes the actor! The costume designer is not only essential (but) is vital, for it is they who create the look of the character without which no performance can succeed. Theirs is a monumental job, for they must be not only artists, but technicians, researchers and historians! I am happy to honor these tireless, talented men and women who I have always been inspired by and have so much depended on!"
Audrey Hepburn
Costume design and making for the theatre and film industries is a topic that likely intrigues and excites many with ideas of glitz and glamour. Yet the reality is a lot more complicated and far less glamorous than one might imagine. Join us Friday June 5th for the next #CSfashionhour on Twitter, 1-2pm : to discuss the ins and outs of costume on stage and screen.
The Costume Society seeks to promote the study and preservation of historical and contemporary dress; this study of styles past is incredibly important in the training of those who work in costume design. Designers find this background study useful not only for informing the makers on cut and construction, but also utilising the social history aspect in order to create characters and tell a story through clothing. They say a picture is worth a thousand words, and the same must be true of costume: a character can be revealed instantly just through carefully chosen dress.
Makers have to be aware of the intricacies of cut and the technical limitations on construction. All too often a designer or director will ask for something literally impossible, and it is up to the maker to either give it a go, or else explain why it can't happen and suggest a reasonable alternative.
The upcoming #Csfashionhour aims to discuss costume within the film and theatre industries, with the hope of appealing to both existing professionals and those who aspire to join them. We aim to touch on not only the significant differences between the industries, but also the inevitable similarities. There are lots of other facets of the industry up for discussion – we're fairly familiar with the job descriptions of designers and makers, but what of that of the costume supervisor? Or the set costumer? Head of Wardrobe? Standby wardrobe? Dressers? And what does a cutter do? And why do they get paid more?
Costume Society Ambassador Lauren Martin is one of two hosts for the upcoming #CSFashionHour: a Nottingham-based costume maker and milliner, who has worked in various theatre setups since 2002 in both the UK and Australia. Having created costumes for ballet, plays and musicals, and worked with a variety of designers (and budgets!), she has some useful, practical knowledge to impart, as well as some fun stories and anecdotes. Her most recent theatre projects include hats and costumes for 'Damsel In Distress' (Chichester Festival Theatre 2015) 'Hay Fever' (Theatre Royal Bath 2014 and London West End 2015) and 'Twelfth Night' and 'Anything Goes' (Crucible Theatre 2014, Sheffield)
Our second host Pauline Loven has been making period clothing for about thirty years and costuming films for ten - though more to help projects and people than to make a profit. For Pauline, making period costume has been a way of exploring history through dress; a very intimate way of exploring the past. She approaches costume from the inside out, as much interested in the structural details and logic of a garment as the aesthetic. She sometimes calls herself a forger of the past, rather than a designer, and the research is always a pleasurable part of the process. Historical accuracy doesn't always matter of course – it depends on the production, but she thinks being informed and knowing exactly what you are doing, and why, does. She has to mention the elephant in the room though: budgets! We all need to be forgiven for not getting things as accurate as we would like – rarely do budgets allow such perfection! Recreating period clothing for film is a labour of love; each outfit can take many weeks to recreate, and we have to bear in mind the unforgiving eye of the HD camera. However, a garment may only appear on the screen for seconds - it's all part of the rich tapestry of storytelling through film!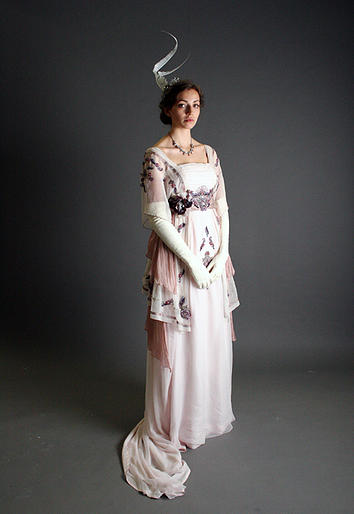 Eliza Doolittle © Lauren Martin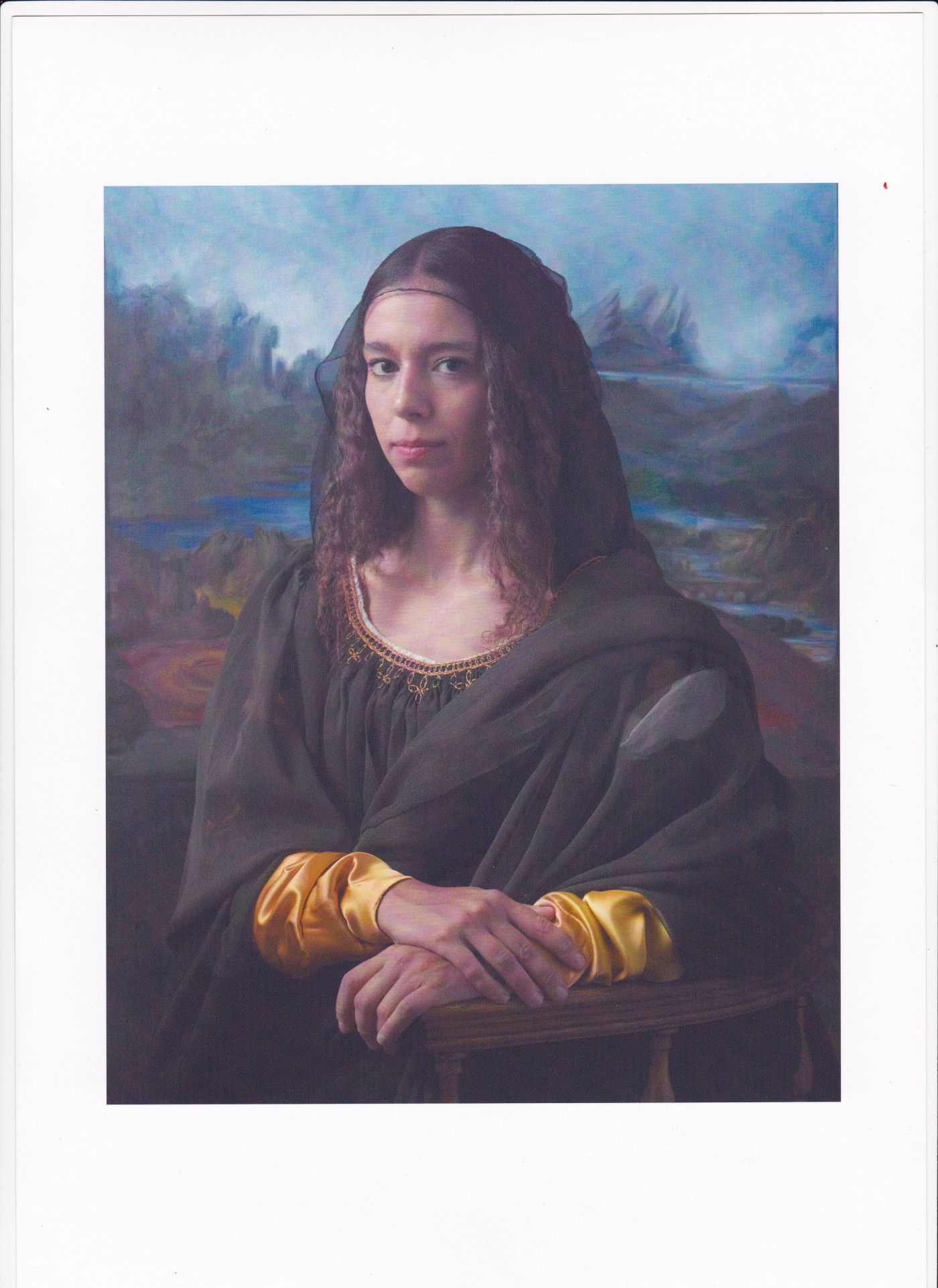 Mona Lisa costume by © Pauline Loven Image credit :Drew Gardener
"