The Fashionable Influences of William Morris and Laura Ashley
In this week's blog, CS Ambassador, Gemma Esvelt, examines the fashionable influences of William Morris and Laura Ashley.
I have always been a big fan of Laura Ashley, having worked for the company in my late teens. Since moving to mid-Wales (Laura Ashley country), I have started to read more about her. Inspired by my love of William Morris and his designs, my most recent lockdown project was a Morris design cross stitch. I knew that William Morris inspired Laura Ashley, but I had never put the two together in terms of their aesthetic influences and similarities. Laura Ashley is known for her floral style prints in fashion and homewares characterised by a romantic ideal of English Victorian design. The 'Laura Ashley woman' of the late 1960s and into 90s is synonymous with the classic English countrywoman in long, flowy and floral cotton dresses. William Morris is famous for being the father of the British Arts and Crafts movement, reviving traditional textile art and promoting artisan craftsmanship.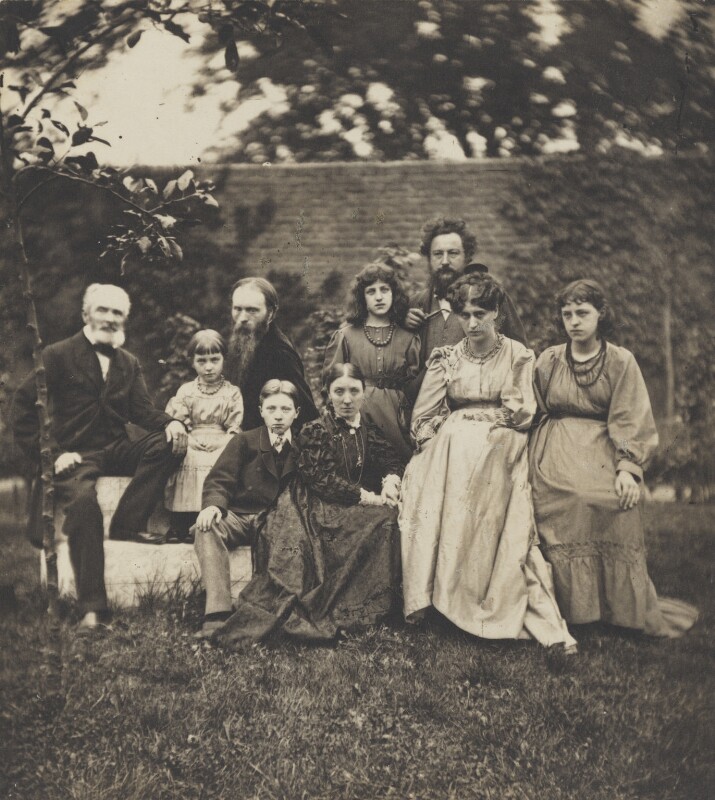 Figure 1:The Burne-Jones and Morris families. Image from: National Portrait Gallery, London. The Burne-Jones and Morris families, taken by Frederick. 1874. Available at: https://www.npg.org.uk/collections/search/portrait/mw72047/The-Burne-Jones-and-Morris-families
William Morris was heavily influenced by medieval and renaissance Europe and believed in the idea of art having beauty and utility 'have nothing in your house that you do not know to be useful or believe to be beautiful.' [1] He had an instrumental influence on interior design, creating the distinctive 'Morris look', which became instantly recognisable, much like the 'Laura Ashley look' nearly a century later. Morris' socialist views also extended to fashion. He and the Pre-Raphaelite Brotherhood were part of the Nineteenth-Century Dress Reform Movement, a countercultural movement against the rise of industrialisation.
They advocated for the emancipation of clothing from the dictates of fashion favouring more 'rational dress.' Focusing primarily on women's fashion, this movement celebrated the body's natural shape, rejecting the rigid corseted and bustled silhouette which harkened back to the medieval and renaissance periods. Aesthetic dress was characterised by long flowing dresses, puffed sleeves, less structure around the waist allowing for greater mobility and decorated with embroidery of natural floral motifs.[2] The women who were part of the Pre-Raphaelite group, including William Morris's wife Jane, became iconic for wearing loose, flowing, unconstrained and unstructured clothes.[3] In paintings, we see this romantic idealisation of the medieval period with natural, free-flowing hair. Figure 1 was taken in 1874 of the Burne-Jones and Morris Families. Figure 2 was taken ninety-nine years later, in 1973, by Laura's daughter Jane who took over the photography and art direction of the company. The two photos are remarkably similar. The women are wearing long, loose, puffy-sleeved dresses. They all have rather serious faces, a common feature in many of Jane Ashley's fashion shoots.
Moving now to the 1960s, a decade dominated by miniskirts, polyester and PVC, suddenly emerged Laura Ashley, which brought to the market something so radically different, romantic, old fashioned yet surprisingly modern. Laura Ashley's designs were not anti-fashion nor openly rejecting the mod 1960s styles; instead, it was retrospection for an earlier era. Laura Ashley designed clothes that she wanted to wear, emphasising simple lines, pretty prints, and natural cotton fabrics. Much like the way William Morris looked back at the medieval period, Laura Ashley was inspired by the Victorian era bringing back the fashion for long skirts, frills and high necklines. [Figure 3]
The Laura Ashley business was started in 1953 by Bernard and Laura Ashley in their basement flat in Pimlico, London, at first producing headscarves and tea towels with a £10 investment in a silkscreen, off-cut cotton and dyes. In 1961 the family moved to Wales and in 1967 set up a factory in Carno, Montgomeryshire. At first, prints were simple designs in block colours with smock style dresses that were easily altered with different necklines, added sleeves and ruffles. By the 1970s, the iconic and quintessentially English 'Laura Ashley look' [Figure 4] had been born, and by 1985 there were 220 shops across 12 countries.[4]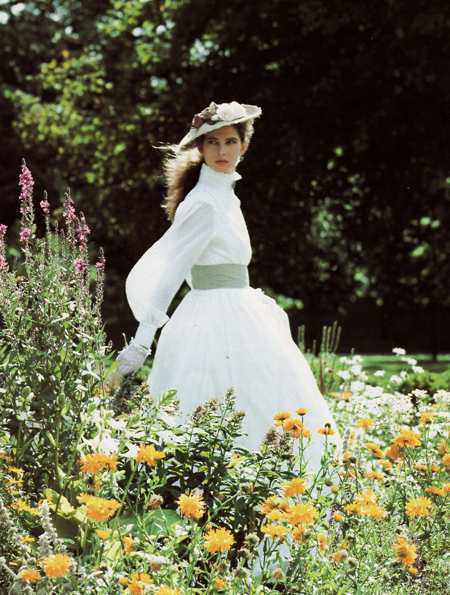 Figure 4: Photograph from Laura Ashley 1986 Bridal Collection Catalogue.Image from author's personal collection.

In her biography, Laura Ashley, Anne Sebba, states that Laura Ashley had a 'puritanical streak' similar to Morris and Ruskin's.[5] Ashley brought 'a missionary zeal to her work, the roots of this zeal being in the dress reform movements of the 19th century… a shared goal to alleviate the pressure of fashionable dress.' [6]Among the rural idyl of the welsh countryside, Laura Ashley could imbue a sense of wholesomeness and historic nostalgia in her prints and fashion designs. Like William Morris, Laura Ashley was inspired by nature and rejected synthetics fabrics (Morris advocated for vegetable dyes over alkaline), opting instead for natural fibres such as cotton, lace and wool. She would spend hours going through textile samples in places such as the V&A, Cavendish House and Bath Museum, looking through books she had bought in second-hand shops and getting inspiration from the simplest detail like a daisy detail from the rim of a plate.[8] [Figure 5]
Laura Ashley believed that she offered women clothing that was artistic and beautiful, functional, and feminine but not sexually offensive or uncomfortable. Here was a feminine style designed by a woman for women and not pertaining to a man's idea or stereotype of how a woman should dress. The floaty, frilly milkmaid style fitted and flattered many body shapes and allowed the wearer greater freedom in movement. I agree with Sebba's comments that Laura Ashley would have fitted in quite nicely with the 19th-century dress reform movement, their aims being part of her overall philosophy.[8]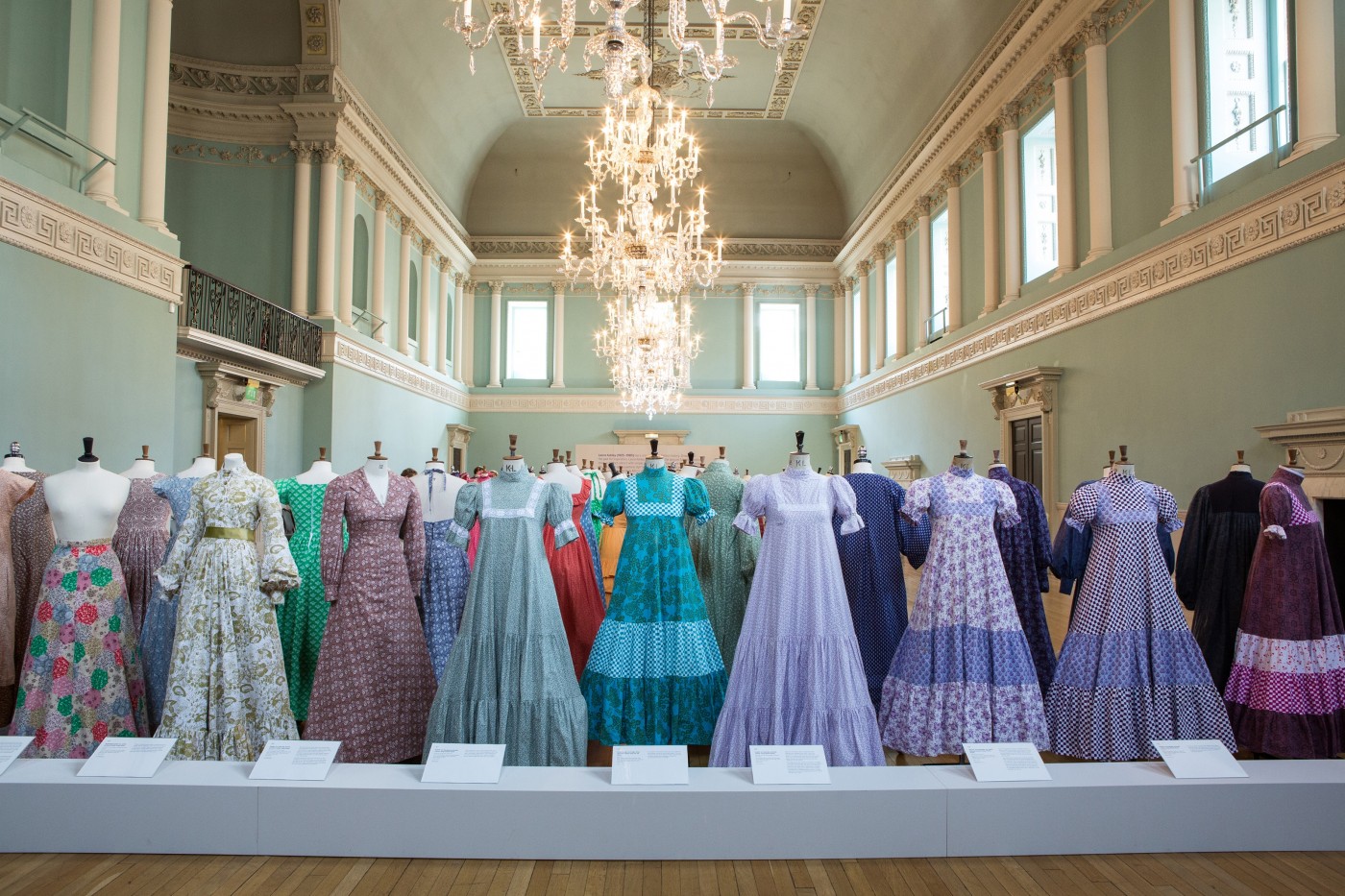 Figure 5:Laura Ashley Dress. Image from:2013 Laura Ashley exhibition at Bath Fashion Museum. Available at: https://www.fashionmuseum.co.uk/laura-ashley

There are some obvious differences between the pair. William Morris detested factories, whereas a central part of the Laura Ashely business was the factory in Carno and later Newtown. However, Laura Ashley promoted the idea of all factory workers being part of a larger family with Laura and Bernard at the centre. There was a 'revolutionary socialism' that paralleled the nineteenth-century artistic communities within the set up of the Laura Ashley business. [9] Local women were employed with their child-minding duties being of high importance and healthy meals provided for lunch with a strict no deep fat fryer and no-smoking policy. The factory set up was different to the modern-day mass-produced clothing factory, 'a Laura Ashley girl could be doing a wedding dress in the morning, a tweed skirt in the afternoon and a printed blouse the following day, and that is where the original thing was brilliant.' [10]
Fast forward to 2020, and we again see the return of long prairie dresses with puffy sleeves and vintage floral prints and photoshoots in the idyllic countryside. The social media trend for 'cottagecore' has reignited the mid-20th century and earlier 19th century aesthetic of looking back to a time of simpler, less structured clothing. A teen vogue article mentions the influence of the Pre-Raphaelite aesthetic dress movement and Laura Ashley in the new 2020 trend. [11] It is a shame that at the same time, the hottest summer trend for 2020 was the prairie dress that Laura Ashley closed. [Figure 6]
References
[1] MacCarthy, Fiona., 1982. British Design Since 1880, a Visual History. Lund Humphries Publishers. p.55.
Harvey, Charles and Press, Jon., 1991. William Morris: Design and Enterprise in Victorian Britain. Manchester University Press. P.82
[2] Cunningham, Patricia Ann., 2003. Reforming Women's Fashion, 1850-1920 Politics, Health and Art. Kent State University Press. p.104-107
[3] Parker, Sarah., 2014. Fashion and Dress Culture. Literature Compass, 11(8). pp.583-591. Available at: https://core.ac.uk/download/pdf/288373033.pdf [Accessed 2nd April 2021].
[4] Thorpe, Vanessa., 2018. How the florals and frills of Laura Ashley came to define and era. The Guardian. Available at: <https://www.theguardian.com/business/2018/sep/16/how-laura-ashley-florals-and-frills-define-an-era> [Accessed 2nd April 2021].
[5] Sebba, Ann., 1990. Laura Ashley Life by Design. Weidenfeld and Nicolson, London. p.101
[6] Ibid
[7] Wood, Martin., 2009. Laura Ashley. Frances Lincoln, London. p.82
[8] Sebba, Ann., 1990. Laura Ashley Life by Design. Weidenfeld and Nicolson, London. p.102
[9] Collet, Penelope., 2016. '"It's the fabric of the place" – Life Histories of Five Welsh Women Artists.' Miranda [Online], 12. Available at: <https://journals.openedition.org/miranda/8578> [Accessed 2nd April 2021].
[10] Interview with Howard Roberts-Jones, a General Manager at the Carno factory. Interview by Colin Rogers for Powysland Museum funded by CyMAL. From 2007-2009 exhibition 'Laura Ashley: Welsh Beginnings'
[11] Bateman, Kristen., 2020. Why Cottagecore and Prairie Dressing Are Fashion's Biggest Trends in 2020. Teen Vogue. Available from: < https://www.teenvogue.com/story/cottagecore-prairie-dressing-fashion-trends-2020> [Accessed 2nd April 2021].