Guest Blog Month,2021. On and From Paper - An Interview.
In the second of our Guest Blog series, artist Stephanie Smart and fashion designer Frances Tobin discuss their experiences of working with and on paper.
Fashion designer Frances Tobin was taught that the correct way to draft clothing patterns was on paper, a medium she found two-dimensional and rigid compared to the fluidity of fabric, so she decided to turn the design process on its head. Now, she creates her garments first in calico, starting with a detail or a shape in mind, and adjusting the piece until she is happy with the style and fit. Only then does she transfer the pattern onto paper.
Artist Stephanie Smart, however, works only with paper. Looking to historic garments for inspiration, she mimics the qualities of fabric using intricate paper structures. Her latest collection, The Regency Wardrobe, comprises 11 life-sized outfits made entirely from paper. She has developed her own methods of sewing with paper, creating the under-structures of bustles and hoops using card and tying sections together with rice paper chord.
In this interview, the second of our Guest Blogs, Frances and Stephanie offer a fascinating insight into their experiences of working with and on paper.
Stephanie: I am interested in your use of calico in place of paper as a starting point for your designs. Why this fabric in particular?
Frances: I work mainly with calico in various weights, but I also buy cheap, end-of-line rolls of other fabrics for sampling. When I have an idea, I will try it out in a fabric with the characteristics I am looking for; of course, it will not be as high quality as the fabric I would use for a final garment, but if an idea works in my sampling fabric, I know it will look even better in the real thing.
How do you go about choosing the paper you use in your work?
Stephanie: From the start of creating a piece, the hunt is on to find the right paper for the effect I want to achieve. While I am buying paper for one project, if I happen to see something interesting that could come in useful for a future piece I like to stock up; finding the right kind of paper at just the moment I need it isn't always easy. I have used cartridge paper and card, rice and tissue papers, most paper types can go through the sewing machine.
Do you always sketch your ideas first? I ask because, in comparison to your process of making a test piece in calico before starting on the final garment, I tend to always believe I am working on the finished piece from the start. My process is more like working through a three-dimensional sketch toward the finished item than going from one to the other. My partner is an engineer and cannot understand working without detailed working drawings or patterns.
F: When I was a designer in the industry, all the designs were drawn and then passed to a pattern cutter to translate. But now I rarely sketch first. I let the ideas go round in my head until I can feel what I want the garment to be on my body. I am always trying to create something that feels easy and unrestrictive, that moves with the wearer. That is why I start with the fabric. Once I am happy with a design, I unpick the toil and trace this onto paper to create the pattern.
S: As I usually work alone, I have not generally needed to document how my pieces are made. However, while working on The Regency Wardrobe, I have had a team of volunteers helping me produce the collection, so I have needed to try to explain my methods and techniques for them to follow. I find it interesting that, for you, the finished item is not the garment you have made, but the paper pattern you create from it.
F: I do not think about the pattern during my design process; it is the garment I am interested in. Once I am happy with that, I work out how to translate it onto paper and communicate the making process in the instruction sheet. If I worried about the person using the pattern, I would not design anything!
S: Can you give an example of a particular detail that has inspired a garment design?
F: The most obvious example is the Origami Dress and Top. I had an idea for a twist of fabric at the centre bust, but the problem was creating the twist without a seam. The way to solve this was to focus on the twist, not the end garment. Through twisting jersey fabric, I found a way to create a central twist, secured by a seam underneath, so that the twist itself is seamless. This lets the jersey flow and move with the body. I then cut an oversized garment front with the central twist so that I could concentrate on the cut of the dress.
Does this process relate to the way you work?
S: In some ways, certainly. Each piece has unique features that drive, inform and shape it. For example, in a collection I have been working on called 300 Years of Shoes, each shoe is inspired by a different bird. A diving kingfisher became the 2020-era shoe, its beak as the heel. From the start, I was as focused on how best to portray a kingfisher using only paper and thread, as I was on how to create the shoe shape. In this case that turned out to be a mistake, as the angle of the heel is just slightly off, making it less believable as a high heel than it might have been… Though my pieces are not designed to be worn, I try to concentrate on the engineering of them as if they were, otherwise the end result doesn't feel quite right. Of course, I trained in decorative arts rather than fashion, so I am really learning as I go along!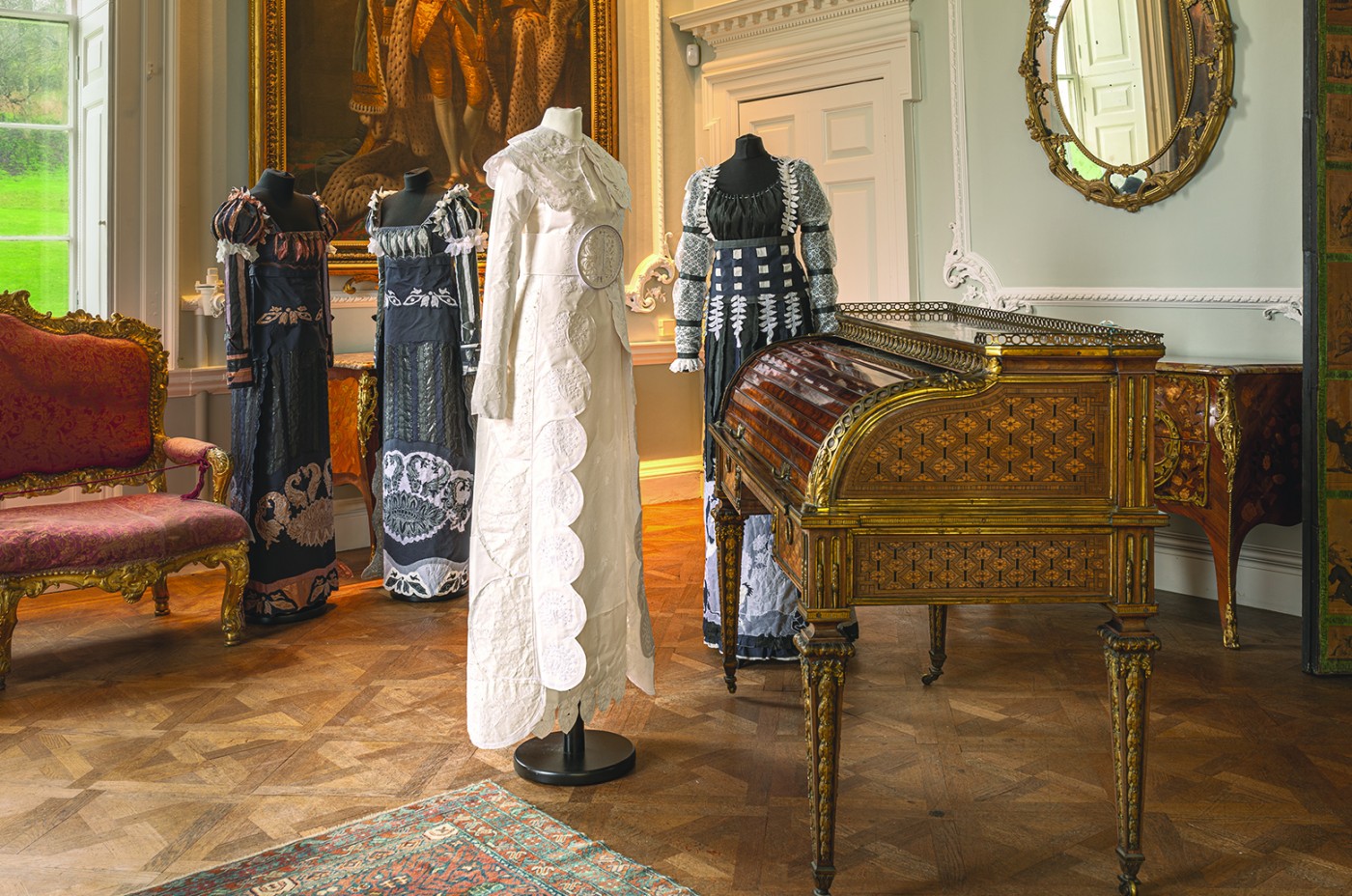 Figure 4: Pieces from Stephanie Smart's upcoming exhibition, The Regency Wardrobe. Photo by Ray Sullivan.
Authors
Frances Tobin is a fashion and textiles graduate of Brighton University and The Royal College of Art. In 2014, after more than twenty years designing for brands in Britain, Italy and America, she started The Maker's Atelier, which publishes her sewing patterns and an inspirational quarterly magazine for makers. For further information, please visit http://themakersatelier.com.
Stephanie Smart is a Decorative Arts graduate of Nottingham Trent with an MA from Kent University. In 2017, she established The House of Embroidered Paper - a unique fashion house come fine art studio. The forthcoming exhibition of The Regency Wardrobe will be held at Firle Place, Sussex, this autumn. Tickets for The Regency Wardrobe (29th August - 26th October 2021) can be booked at http://firle.com.
For more information about Stephanie's work and exhibitions, please visit http://stephaniesmart.net.
Have you booked your place for our online conference Clothing on Paper yet? We will be live for 5 sessions over 5 days in June and July, so you can join us from anywhere in the world! For more information about the event and how to book your ticket, please visit https://costumesociety.org.uk/conference