'Vice Versa': Exploring the influence of menswear on women's fashion and vice versa
CS Ambassador Aimée Palmer reviews 'Vice Versa', a temporary fashion exhibition which explores the influence of menswear on women's fashion and vice versa! On until 31st August 2020 at Ulster Museum, part of National Museums of Northern Ireland.
by Aimée Palmer
Currently at the Ulster Museum, Belfast, 'Vice Versa' is an exhibition exploring how menswear and womenswear have influenced each other throughout fashion history. On display is a range of historic pieces that would later influence modern men's and women's wear, thus pushing ideas of gender conformity and giving both more freedom to dress outside their gender norms.

Designers featured in the exhibition include Yves Saint Laurent (1936-2008), Vivienne Westwood and Rifat Ozbek. Throughout the displays, there is a beautiful mix of simplistic androgyny and stunningly embellished menswear. Some of the embroidery is so detailed and eye catching that it was definitely my favourite aspect of the exhibit.

The Belvedere court suit (figure 2) had some of the most elaborate detail, especially around the cuffs and buttons. It is the perfect fusion of what could be considered feminine floral embroidery with masculine attire. As an embroiderer myself, I found I kept revisiting this particular piece. Another embroidered waistcoat (figure 3) that was embellished with corded silk and silk embroidery also captured my attention. Another piece, made by Jays of London, the 'Quarter Mourning dress', even though more traditional, was a fantastic piece of craftsmanship made from silk and lace.

In the display cases, the garments are contextualised using striking illustrations as backdrops. This added a contemporary edge to the displays and made them 'pop'. The Information pertaining to each object is accessible and is easy to digest. The mannequins are displayed in small groups and the different garments work well with each other. Moving through the exhibition is easy and the layout lends itself to telling the story of these magnificent objects and their influence on both male and female attire.

The exhibition runs until 31 August 2020, so if you are in Belfast it's worth a visit.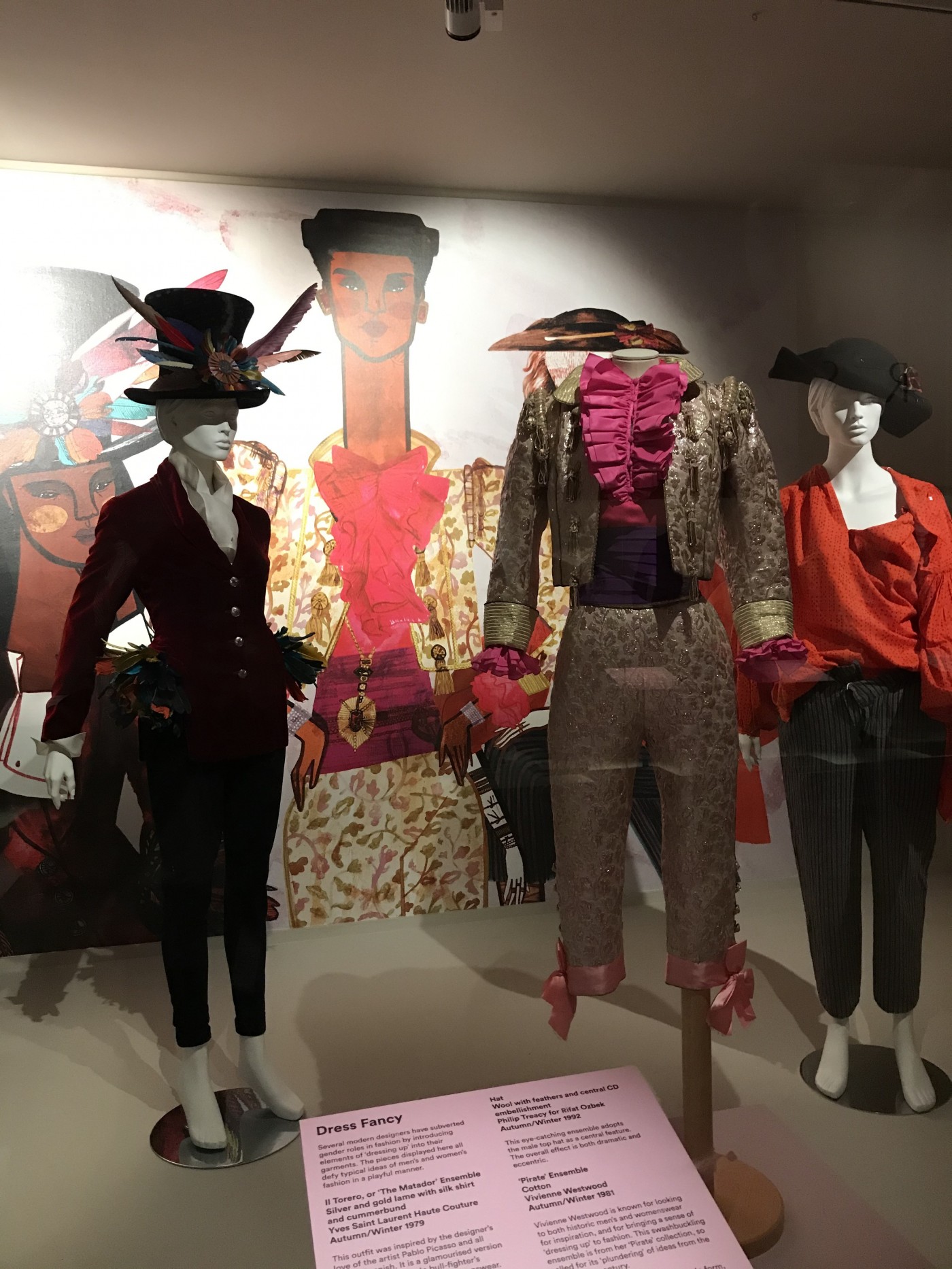 'Vice Versa': Exploring the influence of menswear on women's fashion and vice versa Image: Aimée Palmer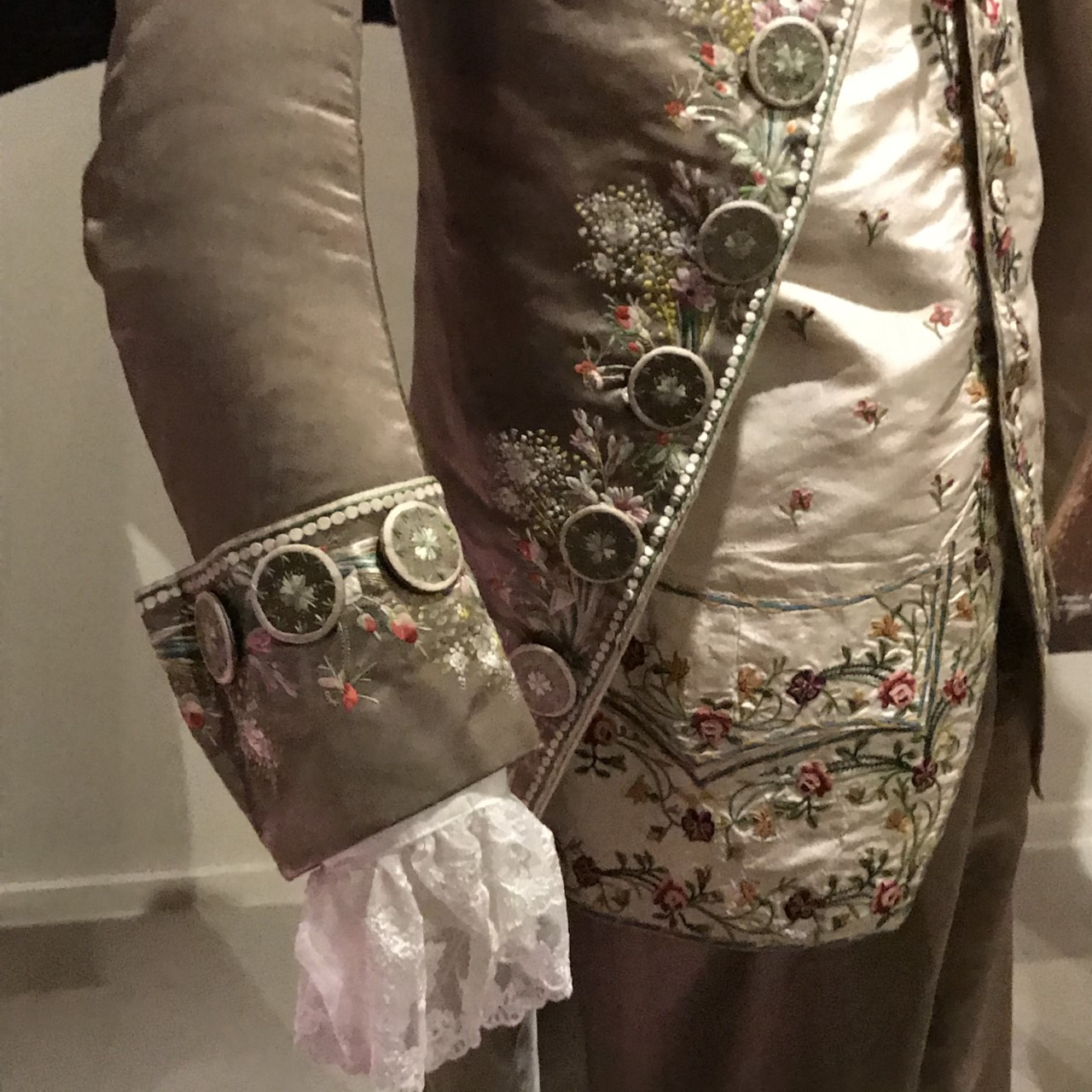 The Belvedere Suit Image: Aimée Palmer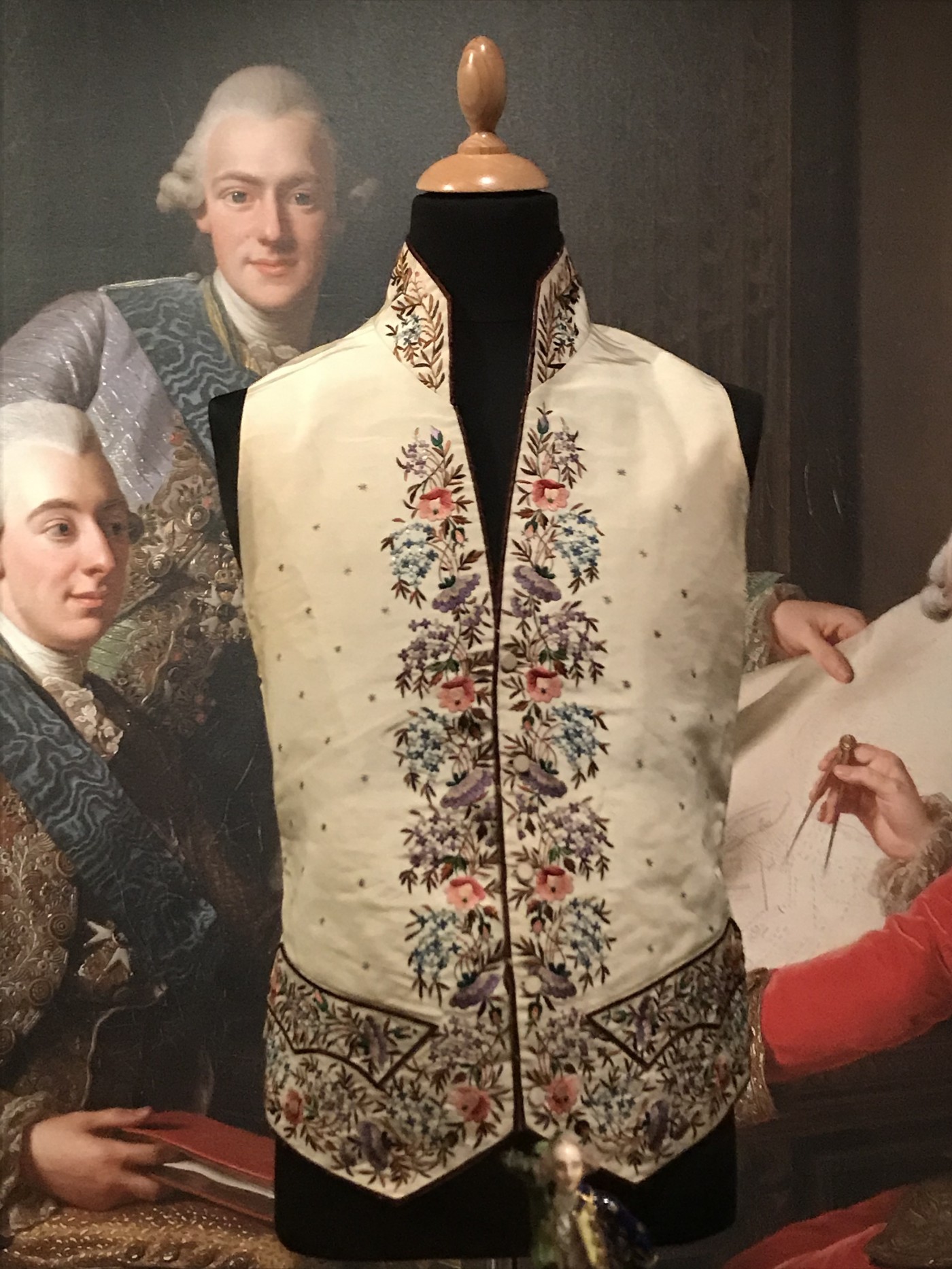 Embroidered Waistcoat Image: Aimée Palmer
"