We Are Recruiting 10 Ambassadors For 2015
**Extended Deadline 12th January 2015**
2015 is an exciting year for the Costume Society, as we will be celebrating our 50th anniversary.
We will be expanding our 2015 Ambassadors Programme to recruit 10 Ambassadors. These Ambassadors will help us to continue to build our presence online, contribute writing for our blog, and develop content for our social media channels. Two of the Ambassador roles will involve developing video content for our YouTube channel.
This is a volunteer post. In exchange for your writing, filmmaking, and social media skills, you'll get free Costume Society membership for 2014, two free Costume journals, and free entry and subsidised travel to Costume Society events ( unless numbers are restricted). This is an opportunity for you to show your writing and media production skills off to the world, to get involved with a prestigious organisation, and to expand your network of fashion experts and peers.
Please send applications to info@costumesociety.org.uk by 12th JANUARY 2015
Successful interviewees will be notified by email. Interviews will take place via Skype date to be confirmed.
PLEASE NOTE: WE ARE ONLY ABLE TO ACCEPT APPLICATIONS FROM THE UK.
YOUR RESPONSIBILITIES
One blog post every month, in accordance with Costume Society blog timetable.
One Facebook/Twitter/Pinterest post a week, in accordance with Costume Society social media timetable.
Adherence to Costume Society social media guidelines.
Sharing Costume Society activities on all your favourite social media channels.
If you receive a travel subsidy, you must write a blog post and promote the event.
Two positions will focus on producing media content for our Youtube channel.
YOUR BENEFITS
FREE Costume Society membership until Dec 2015.
2 FREE Costume journals.
FREE entry to all Costume Society events (unless very limited numbers).
Up to £100 toward travel to Costume Society events (through application in advance).
You will receive the royal treatment at every event. You will be introduced to other members and encouraged to get involved.
HOW TO APPLY
Send a CV and covering letter outlining your social media experience and why you are interested in the Costume Society.
A sample blog post, 500 words or less, with an image OR, if you are applying for the YouTube roles, a 2 minute video about something we should celebrate within the last 50 years in fashion.
We very much look forward to hearing from you.
Please share this post if you know anyone who might like this fantastic opportunity to join us during 2015.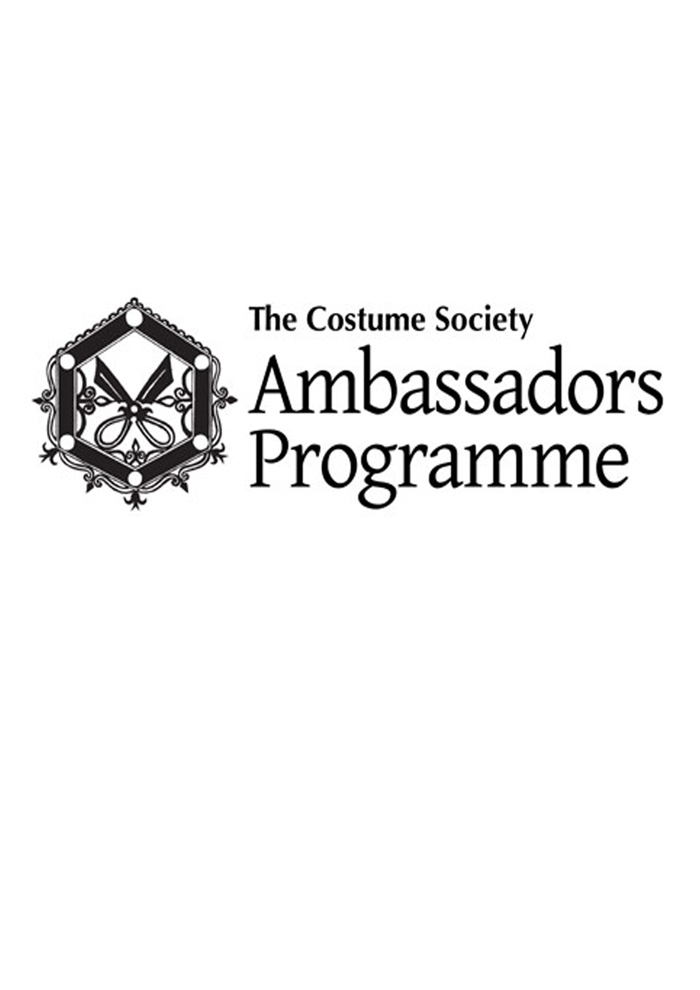 Ambassadors Programme 2015
"