Call for Contributors: The Costume Society's Guest Blog Month, 2021
Costume Society members, whether you are a student, museum worker, independent scholar, designer, or just have a passion for dress, we want to hear from you. This June, we are hosting our Guest Blog Month and are looking for contributions that support our 2021 Conference theme: Fashion on Paper.
The Costume Society is a charity that promotes the study and preservation of historic and contemporary dress, with our blog, one of the main communication channels for our work. Throughout the year, we have a fascinating programme of blogs, courtesy of our team of incredible Ambassadors. Through our Guest Blog Month in June, we are keen to further showcase a wide range of topics from contributors from various backgrounds.
Blogs on the theme of Fashion on Paper can take the form of a review of a publication, conference or exhibition, a discussion of your research or work, or an interview, ranging from 600 to 1000 words. These pieces will be published on our website and promoted across our social media channels.
To apply, please send a 200-word proposal and a 100-word biography to blog@costumesociety.org.uk with the subject line "CS Guest Blog Month 2021".
Opening: April 1st, 2021. Closing April 22nd, 2021.
For any blog enquiries, please contact Emma, our Blog Editor, blog@costumesociety.org.uk.
For membership enquiries, please contact Beth, our Membership Secretary, membership@costumesociety.org.uk.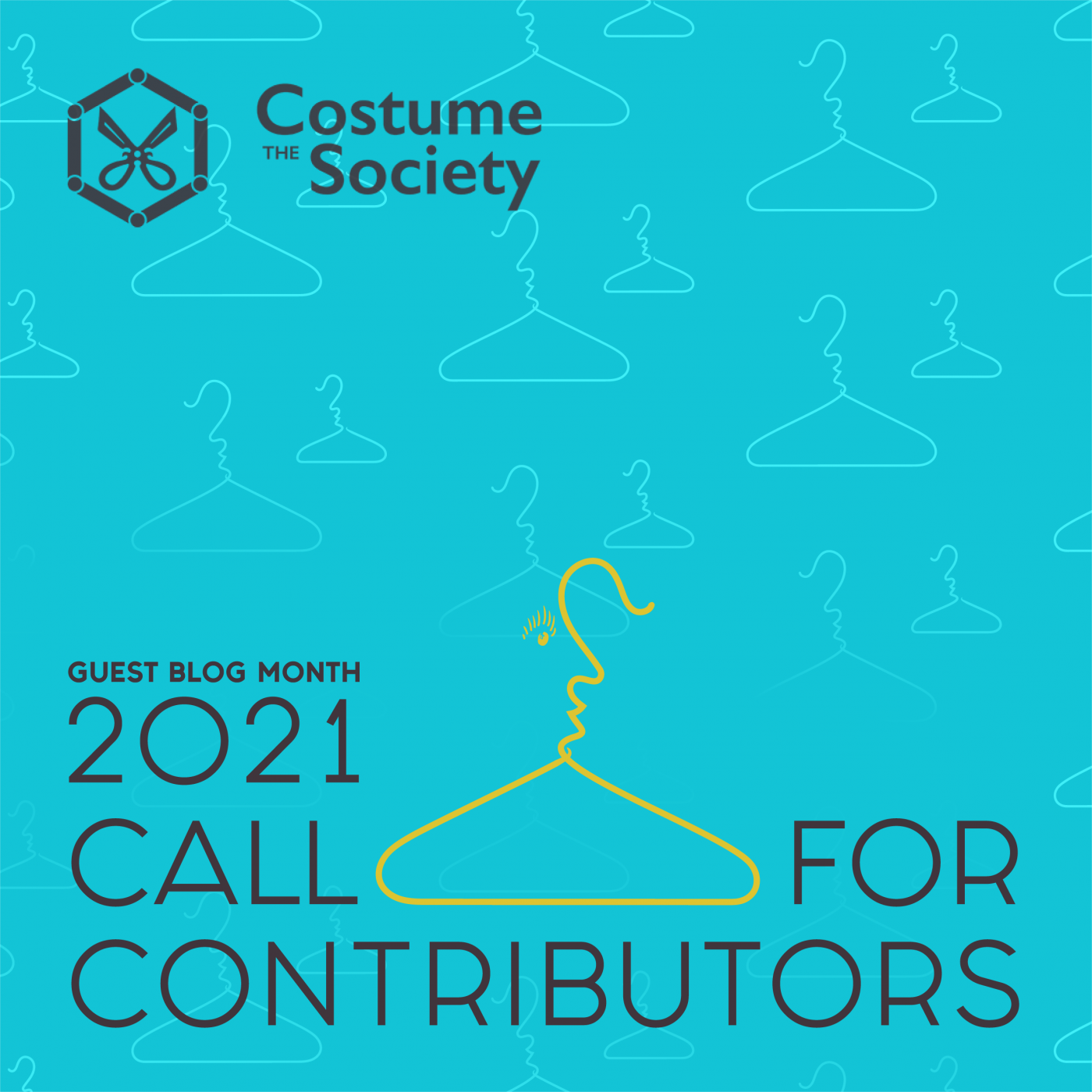 Call for Contributors: The Costume Society's Guest Blog Month, 2021.
Image created by Elaine Manley.