FASHION REVOLUTION
Ruby Valentine relaunches #CSFashionhour and explores Fashion Revolution week 2017
FASHION REVOLUTION
'Much of the global fashion industry is opaque, exploitative and environmentally damaging and desperately needs revolutionary change. We love fashion, but we don't want our clothes to come at the cost of people or our planet'. – Fashion Revolution, 2017 On 28th April (this Friday) The Costume Society will be taking part in Fashion Revolution Week, and partnering with Fashion Revolution (the international organisation behind this event) to discuss issues of sustainability and ethicality within the sartorial world. Our discussion aims to bring together a mix of students, enthusiasts, buyers, makers, menders and 'do-ers, to talk about why sustainability is important, how it can be achieved, and what people have done throughout history to 'make do and mend'. In preparation for this discussion, let's have a look at the history of Fashion Revolution, and how they are uniting the fashion industry to 'ignite a revolution to radically change the way our clothes are sourced, produced and purchased'.
So, who are Fashion Revolution?
Fashion Revolution are a global, not-for-profit organisation whose goal, as "pro-fashion protesters", is to unite buyers, sellers and makers, and see fashion become a force for good. They operate in over 90 countries, campaigning for systematic reform of the fashion industry, with an emphasis on the need for greater transparency within the fashion supply train. Fashion Revolution was created in 2013 by Carry Somers and Orsola de Castro, in response to the Rana Plaza disaster, where large structures housing garment factories in Bangladesh collapsed, killing over 1,135 people. Both Somers and Castro (who have worked in the fashion industry as designers for over twenty years) saw this disaster as a catalyst for change, and established Fashion Revolution Day – which takes place every year on the anniversary of the Rana Plaza disaster. Fashion Revolution Day soon turned into Fashion Revolution Week, and events took place around the globe. Fashion Question Time happened in UK parliament, a Fashion Transparency Index was born, and over 700,000 people in 90 different countries participated by asking brands #whomademyclothes. 'It starts with you! Ask yourself: "Who made my clothes?" And then most importantly, ask the brands and retailers you buy from. Some brands won't answer at all. Some might tell you where your clothes were made but not who made them. Some will direct you to their Corporate Social Responsibility Policy. That's not good enough. Keep on asking until you get right down to the factory where your garment was made or even the name of the person who made it. If a brand doesn't respond, keep asking. Our power is in persistence. The more people who keep asking #whomademyclothes, the more brands will listen'. So, join us. Help us discuss this central issue, and help us figure out how we (as individuals and as a group) can make a change. #CSFashionhour is taking place this Friday (28/04) between 1-2pm. #fashionrevolution http://fashionrevolution.org/get-involved/ways-for-everyone-to-get-involved/ http://fashionrevolution.org/ http://fashionrevolution.org/about/our-team/ http://fashionrevolution.org/country/uk/
Ruby Valentine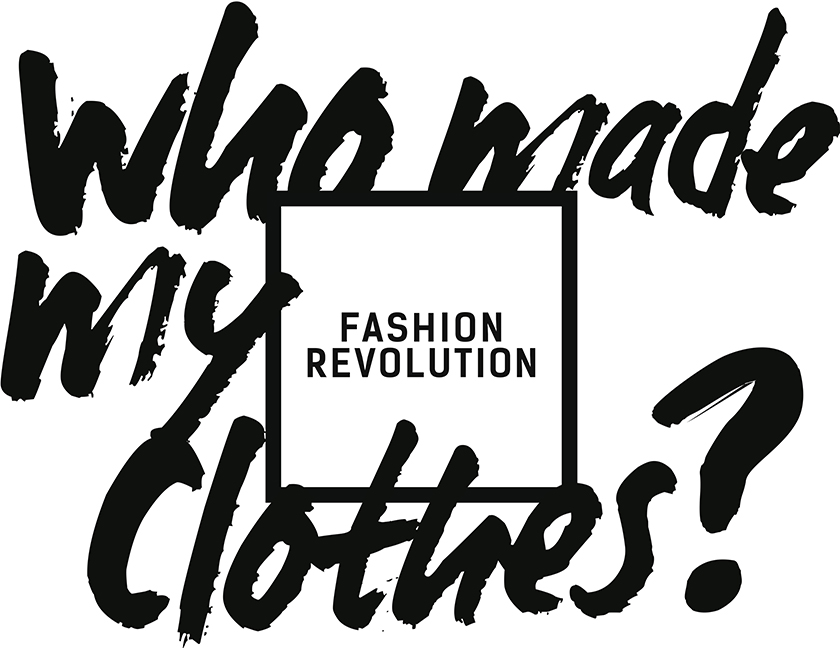 "