Review of 'Fashion and Conflict' Study Day
Lauren De'Ath MA Student London College of Fashion
War is one of the most widely romanced and fanaticised of genres. It perpetrates a grandiose vision of battle, reiterates beloved concepts of the vanquishing victor; as well as serving to romanticise all those dutiful, impeccably-uniformed service men and women. Propagated cinematic visuals become idealised and fossilised; doomed to misrepresent the truths of an implacable period of world history. In lieu of the centenary of World War I on 18th October 2014 the Costume Society arranged the 'Fashion and Conflict' study day to set the record straight.
Academics and dress historians from institutions all over Europe descended to talk on a range of subjects, from the oft-forgotten cross-dressing 'Queerios' presented in a wonderfully engaging keynote talk on how the First World War changed military dress for good, by Costume Society Vice Chairman Nigel Arch to the poignant story of the Munitions Girls by Jenny Roberts and how French couture defied war by presented by Maude Bass-Kreuger. Other speakers included: a second keynote talk by Central Saint Martin's Jane Tynan on the tailoring of both the male body and his uniform as an appropriated tool for the war effort; Kevin Almond of the University of Huddersfield on fashion as a mirror for change in British society and; last but by no means least, the wonderful Bethan Bide on the 'Demob Man' in her talk entitled 'From Uniform to Uniformity'. The day raised many issues relating to gender, economic and social disparity; a reflection of the seismic upheaval of war and conflict. But it also gave rise to the sustained importance of dress history.
Dress as an embodied practice can often tell us more than about a period than academia gives it due credit for. In this case it was particularly fascinating to navigate the emotional post-war outlet of men via their 'demob' clothes. History has a funny way of making us forget that war touched and involved real people; we learn that wives had to cut up their husbands lingering suits, as they lay in wait in wardrobes for their absent wearer to return; to make way for repairs to their own clothes, as well as the children's and haberdashery. If they were lucky, the returning solider might return to find his suit in tact however far from greeting his homely apparel as an old friend, it would be a mark of how long he had been away, as fashions (for they never stopped) had moved on. They may even feel a distance from their civilian clothes after years of living in khaki; a distance perhaps from the suburbia and relative normality that they represented. War as all-engrossing had stolen years of their lives and demobilisation was perfectly encapsulated by resentment to a garment that represented joviality, community and continuity- all things warfare was not.
On behalf of the London College of Fashion we would like to thank all the speakers for the time taken in presenting their brilliant work and successfully bringing some humanity back to the topic of warfare.

Lauren De'Ath
MA History and Culture of Fashion, London College of Fashion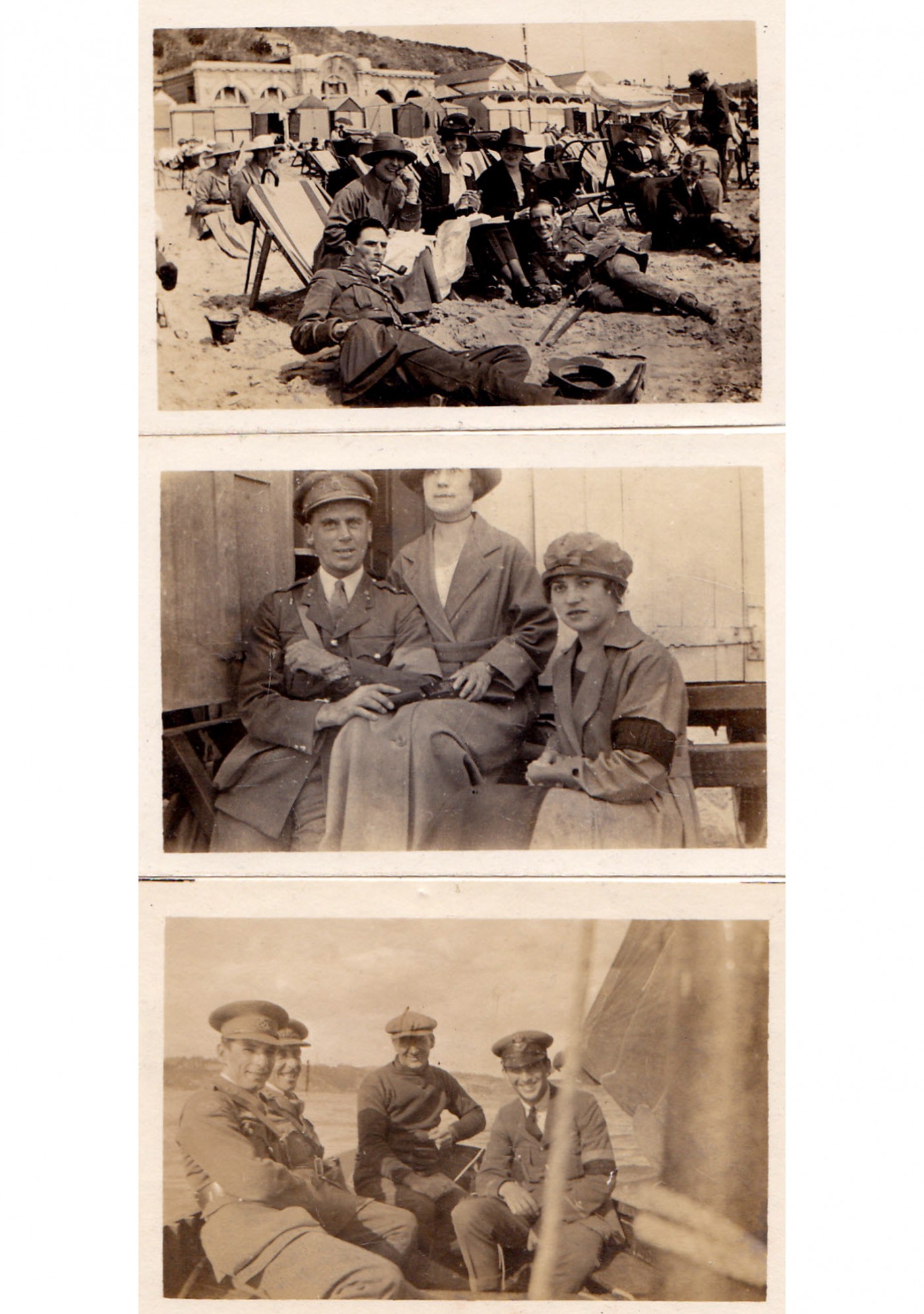 "