Thinking of submitting a paper to our Journal?
New Postcard for Submissions to Costume Journal
If you are thinking about submitting a paper to our journal Costume you may find this postcard useful!
It has all the essential bits of information to get you started.
You can down load it here COS_postcard.pdf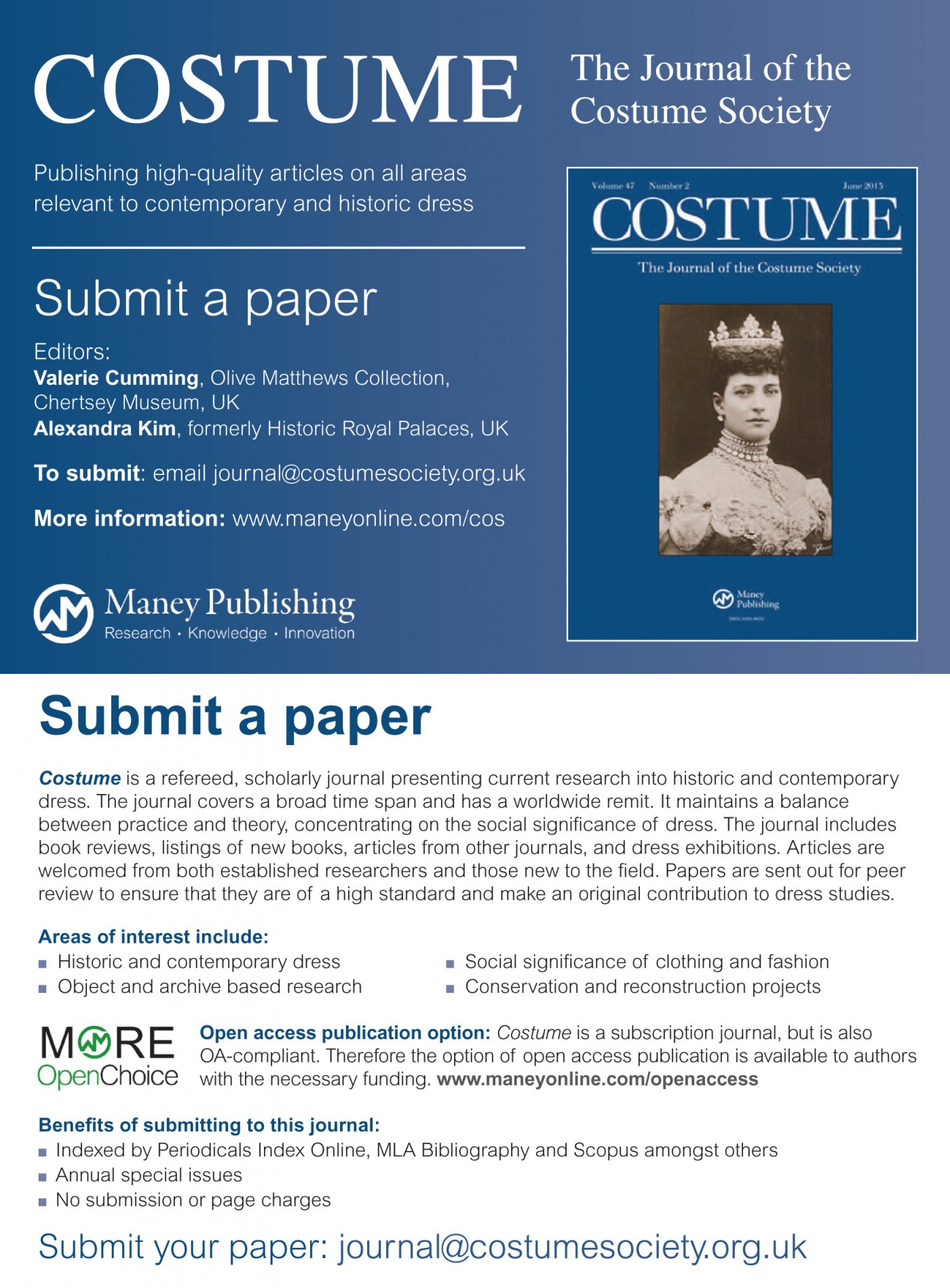 Costume Journal Submisson postcard
"