Dressing the cast of The Crown
Tracey Allen's exclusive interview with Emmy Award winning designer Jane Petrie
There was no expense spared in the making of the hit Netflix drama The Crown – and it shows.
Fans of the lavish series, said to have cost a staggering £100 million, will be familiar with its extremely high standards – Season Two garnered no less than five Emmy Awards. Among the recipients was costume designer Jane Petrie for her outstanding work on the second series that follows Queen Elizabeth II through the turbulent times of the late 1950s and early 60s.
The critically-acclaimed TV show, featuring an impressive cast headed by Claire Foy as the Queen, Matt Smith as the Duke of Edinburgh and Vanessa Kirby as Princess Margaret, covers momentous events including the Suez Crisis, the resignation of British Prime Minister Harold Macmillan and US President John F Kennedy's assassination. A selection of Jane's designs were on display at top furniture chain Heal's flagship store in central London until December 21.
Jane spoke to the Costume Society about her time working on the series – one of Netflix's most successful.
She said: "Generally, the biggest challenge on The Crown is the pace, because all the costumes have to be made as quickly as possible. Everything Margaret and Elizabeth wore, except a couple of dresses, were made from scratch. "It's very hard to find quality, original stuff – I did find a few bits and pieces but not nearly as many as I had imagined before I started. "Sourcing the materials was hard work – we had a really good textile workshop so we dyed a lot of fabric and if we wanted patterns for the Queen Mother then we printed them in-house. You are better off producing it yourself rather than trying to buy something of the period."
Not surprisingly, being involved with such an illustrious project is not for the faint-hearted. Jane explained: "You are working with a schedule that is ever-changing. You might have two film crews with two different directors telling two different stories at the same time, for example the Queen on a Royal visit to Ghana, and Margaret and Tony Armstrong-Jones in London, so I had to hand over quite a lot to assistant designers.
"It wasn't in my training to hand over responsibility so I found that quite hard, but the team were great."
The Crown may have hit the headlines because of its big budget, but, as Jane explained, she still had to make every penny count. She said: "It was really, really nice to be able to buy fantastic cloth but I had to make up the budget. One outfit Margaret wore used fabric that was £200 a metre – an outrageous price but that fabric was perfect. I also found a yellow cotton for something for the Queen that cost £4.99 a metre from Shepherd's Bush Market." She sourced accessories, such as jewellery, handbags, shoes and hats from collectors, either renting or buying, and from websites such as Etsy and eBay.
Accuracy was of paramount importance for The Crown and the designer worked closely with decorated Army veteran Major David Rankin-Hunt, formerly of the Royal Household, who advised on matters including etiquette, medals and insignia. She said: "He was brilliant, incredible. We had to make a lot of medals and we made him one at the end of the series for services to costume." Of course, before even starting to make any costumes for The Crown, Jane spent time researching the period in which the show is set. She said: "That's a part of the job I particularly enjoy. Andrew Marr's TV series Modern Britain was a great start for The Crown. "I go to a variety of sources – I watch a lot of film footage because if you look only at stills or fashion plates and magazines there's an element of control and something slightly theatrical about them, so I always like to see footage of the world at large – that's what makes something real."
If you're a student with ambitions to follow in Jane's footsteps her advice is 'don't be afraid of hard work.' She added: "The days are long – you're up and ready to go wherever you need to be from around 8am and you usually don't finish until 7pm. "If you've had a Saturday job in a shop, or as a waitress or a pub job that's all really good training, because you know how to work."
Originally from Newport-on-Tay in Fife, Jane revealed that when she left school, aged 16, she wasn't sure what she wanted to do. "I didn't know you could have a career as a costume designer until I was 22," she said. After studying for an art foundation course, she became a youth worker, with a 'vague notion I would like to get to art college at some point.' She moved to the capital in the mid-80s, sharing a house with a group of art graduate friends. She explained: "They were watching The Clothes Show on TV and it had an item about Wimbledon School of Art's costume design course. I thought – that's exactly what I want to do."
Now 51, she has worked on a range of prestigious projects including the TV series Black Mirror and the films The English Patient, Suffragette and 28 Weeks Later. It's a role that requires adaptability and quick-thinking. She said: "The scene in The Crown where Jackie Kennedy arrives at Buckingham Palace was shot at Lancaster House in central London. When I was on set during the rehearsal in the morning I realised Jackie should have a shawl. "I got one of the drivers to take me to Elstree Studios and made the shawl at lunchtime, then put my hours' worth of shawl on top of [assistant costume designer] Basia's [Kuznar] fantastic couture gown. Stuff like that happens all the time."
Winning the Emmy this year for Outstanding Period Costume for The Crown's episode Dear Mrs Kennedy is a tribute to her stellar talent but Jane is modest about her success. She said: "The best thing about getting the Emmy is that it's a team award. So many people worked so hard - the team pulled it out of the bag."
She revealed that she hasn't actually watched the whole of Season Two yet. She said: "It was always too close, I would focus on everything that went wrong whenever I saw the rushes. "I want to watch it with Basia – she hasn't seen it all, for the same reason. We said we'd do it together – we're ready now."
Season 2 of The Crown is available now on Blu-ray and DVD from Sony Pictures Home Entertainment.You could win a copy in our competition on the member's page.
Thank you to Tracey Allen for interviewing Jane Petrie for this guest blog.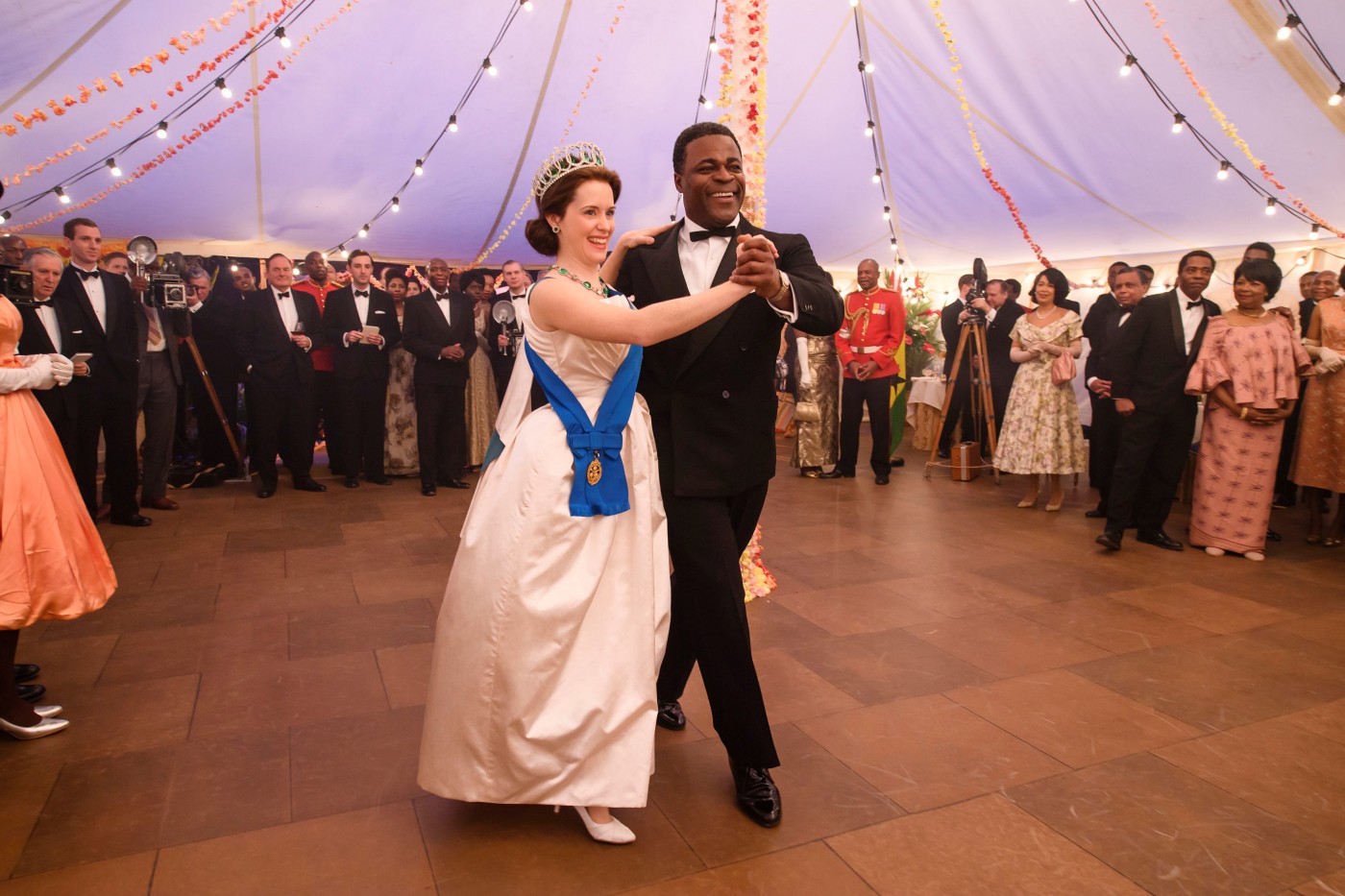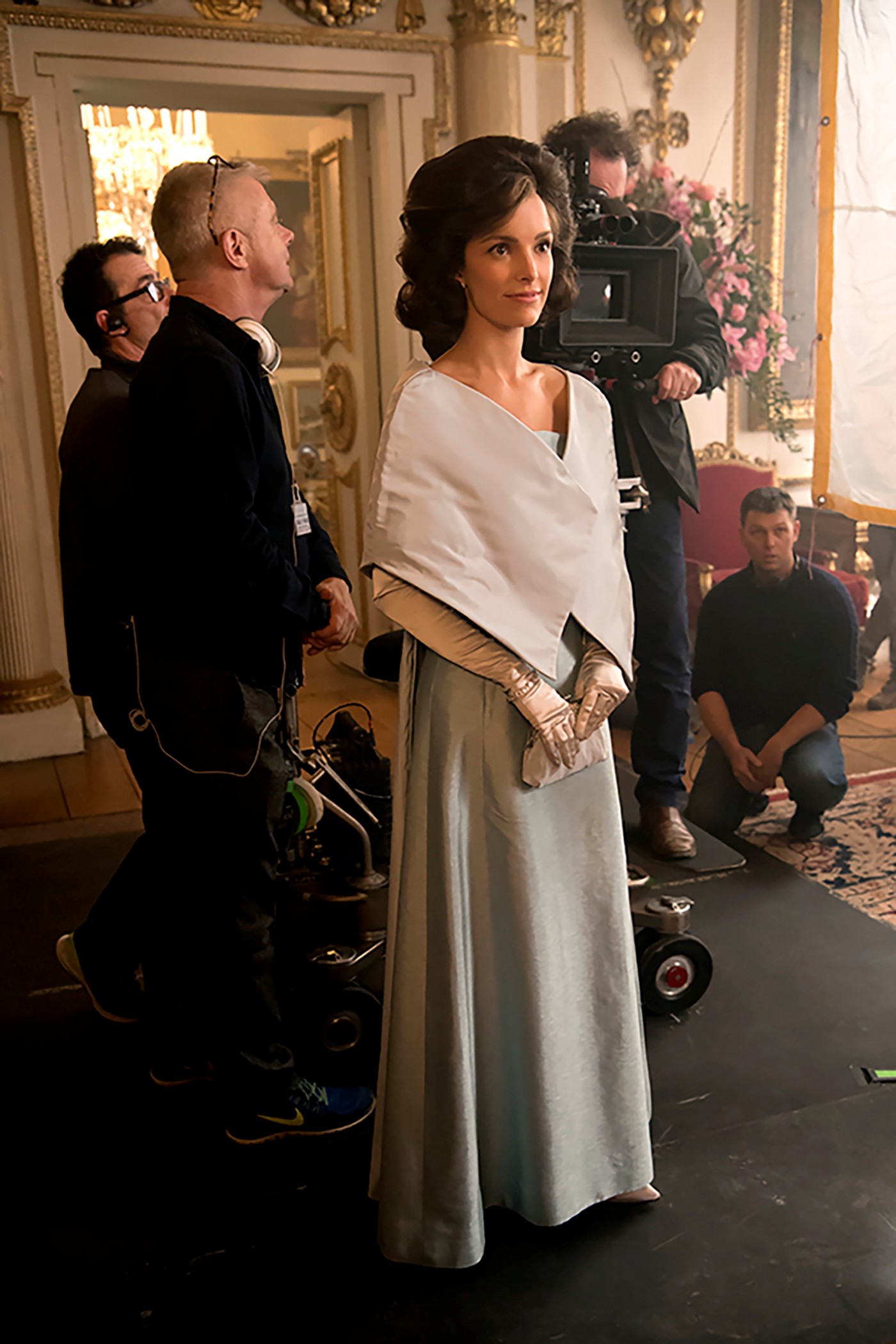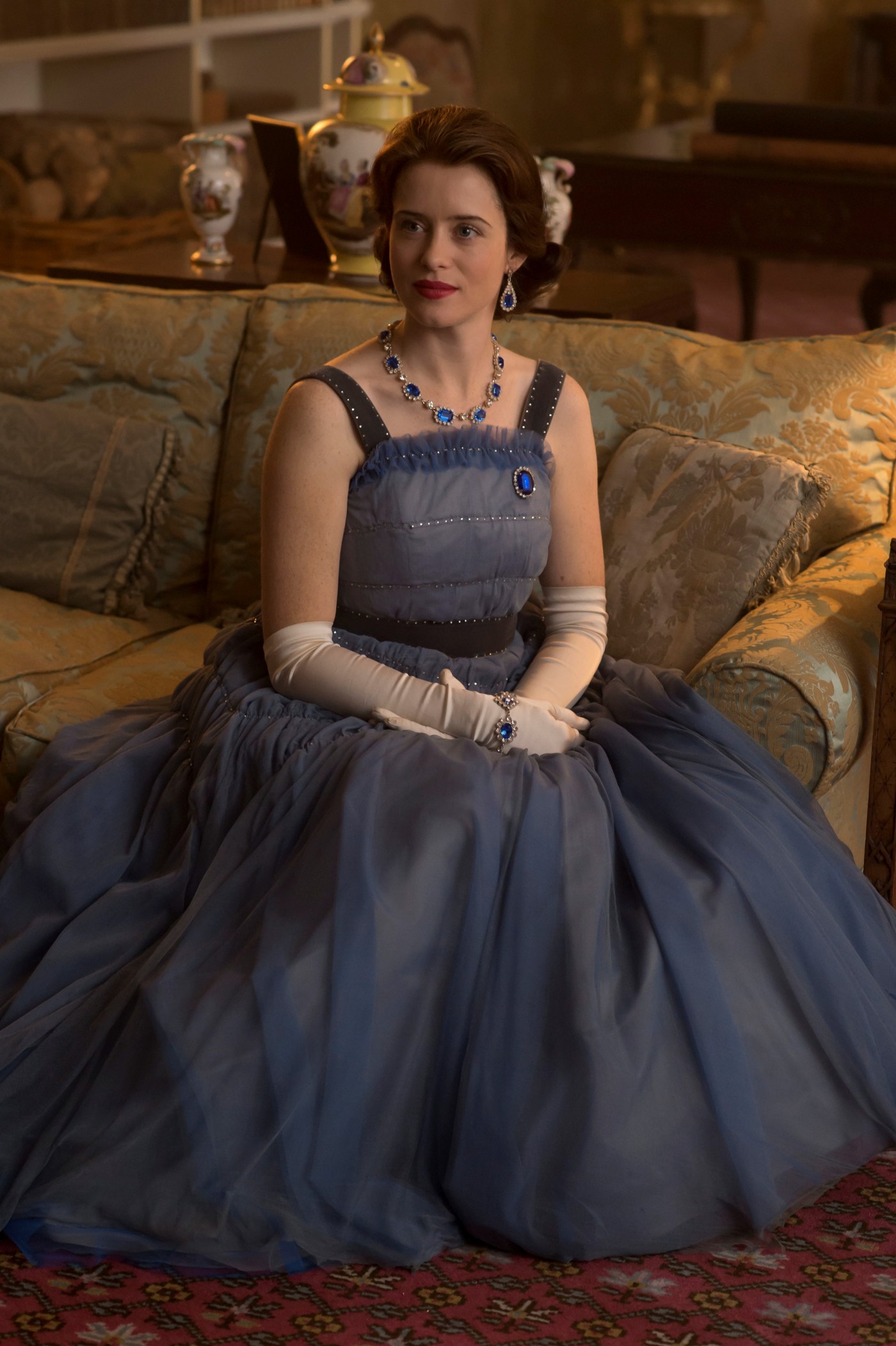 "