Edith Head
Eight time Academy Award Winning Costume Designer Edith Head is the subject of this week's blog by CS Ambassador Victoria Haddock. Part 1 of 2
By Victoria Haddock
'What we do is a cross between magic and camouflage. We ask the public to believe that every time they see an actress or actor that they are a different person.'
Edith Head was one of the most prolific costume designers of the twentieth century and won a record eight Academy Awards for costume design in a career that saw her dress the casts of over 400 films. In the following blogs I would like to tell the life story of woman who is responsible for some of the most iconic film costumes of all time.
Edith Claire Posenor was born on the 28th October 1897 in San Bernardino, California to Max Posener and Anna E. Levy. In 1905, Anna married mining engineer Frank Spare and Edith grew up in Texas and Nevada before moving to Los Angeles with her mother after her step-father and mother separated. Edith studied languages and graduated with honours from the University of California at Berkeley in 1919 and, a year later, received a master's degree from Stanford.
In 1923, whilst working as a languages teacher at the Hollywood School for Girls, Edith met and married her first husband, Charles Head. Despite not having any design skills, Edith applied for a job as a costume sketch artist in the costume department at Famous Players-Lasky Studio (that would eventually become Paramount Studios) in order to support Charles and herself throughout the summer of 1924. Howard Greer, who was then Paramount's chief designer, described how "We placed an ad in the papers and a young girl, with a face like a pussy cat crossed with a Fujita drawing, appeared with a carpet bag full of sketches" (Jorgenson, 2010, p. 22 ). Edith later admitted to borrowing these sketches from her classmates at the Chouinard Art College, where she was studying to improve her drawing skills. Edith was hired on the spot and when she finally admitted her deception, it was her language skills that made her indispensable to Greer. "The only reason I survived to stay on his staff as a sketch girl was the fact that I had a background of speaking foreign languages," Edith said. "They were making foreign versions of films and I was the only one who could talk readily with the foreign stars" (Jorgenson, 2010, p. 24).
Greer taught Edith to draw in his own style and she learnt how to read a script and create a wardrobe plot for a film which would list the character, a description of their costume and the sequence in the film in which it would appear in. It wasn't until 1925 when designer Travis Banton arrived at the studio that Edith got her first opportunity, designing costumes for Cecil B. DeMille's The Golden Bed (1925). For this film Edith designed costumes covered with real chocolate and sweets which promptly melted under the hot studio lights and had to be replaced. Edith began to assist Greer and Banton on films and even changed her sketching style to mimic the popular Travis Banton's sketches when presenting designs to directors and producers. Edith would later admit that "I did the aunts, the grandmothers, the men. I did a lot of men things because they didn't like to do the men too much – what you call the background stuff" (Jorgenson, 2010, p. 32).
In 1927, Edith was given her first big Hollywood star to dress, Clara Bow, after Travis Banton fell out with the actress. Bow and Edith became good friends whilst working on Wings and both of them felt disappointed that Clara had to wear an army uniform throughout the film. Greer and Banton taught Edith the important lesson that in Costume Design, what was right for the character always had to come first.
In December 1927, Howard Greer resigned from Paramount and Travis Banton became the head designer with Edith as his full-time assistant. Edith learnt a lot from watching Banton work with different textures of materials and was assigned to role of costuming secondary characters for the "A" and "B" films produced by Paramount in the late 1920s.
After the stock market crash of October 1929, the Depression started to affect Paramount and redundancies were common in the wardrobe department. In 1932, Edith's contract was renewed but she was frustrated at not being able to work to her full potential and feared designing for background characters for the rest of her career. Edith's way of designing, by making multiple sketches for the same scene, made her popular with many of Paramount's actresses as they were allowed to make a decision in the creative process.
Edith's big break came in 1933 when the design responsibilities were tasked to her for She Done Him Wrong starring Mae West. This allowed Edith the chance to finally design a wardrobe of beautiful period gowns that would be credited to her on screen. Edith would later write in her book, The Dress Doctor, that "Mae West taught me everything I needed to know about sex, clotheswise" (Head, 2011, p. 38). Shortly after the release of She Done Him Wrong, Elsa Schiaparelli introduced materials and an emphasis on the hourglass figure to her collections, influenced by Edith's designs.
Edith's departmental duties increased in the mid-1930s as more diverse films went into production and because Banton was frequently absent due to drink. She still only received screen credit for the few films in which she was assigned the main star to design for and even without Banton, her autonomy was regularly challenged by other creative departments at the studio. It was during this period that Head designed one of her more iconic pieces, the satin crepe sarong worn by Dorothy Lamour in The Jungle Princess (1936).
Edith's loyalty to Banton couldn't hide his lateness and absence from the studio and he was released early from his contract in March 1938. Even though Head feared the studio hiring a new couturier to replace Banton, the way she continued to run the department so smoothly convinced the studio to promote Edith to head of department, which allowed Paramount the right to license her name and designs.
By the 1930s Edith Head had established herself as one of Hollywood's leading costume designers.
References
1 Jorgenson, 2010, p. 22
2 Jorgenson, 2010, p. 24
3 Jorgenson, 2010, p. 32
4 Head, 2011, p. 38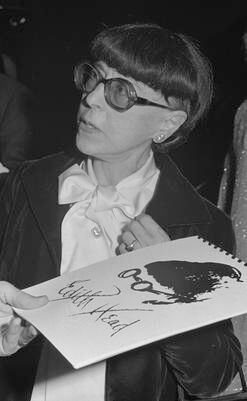 Edith Head, ©Los Angeles Times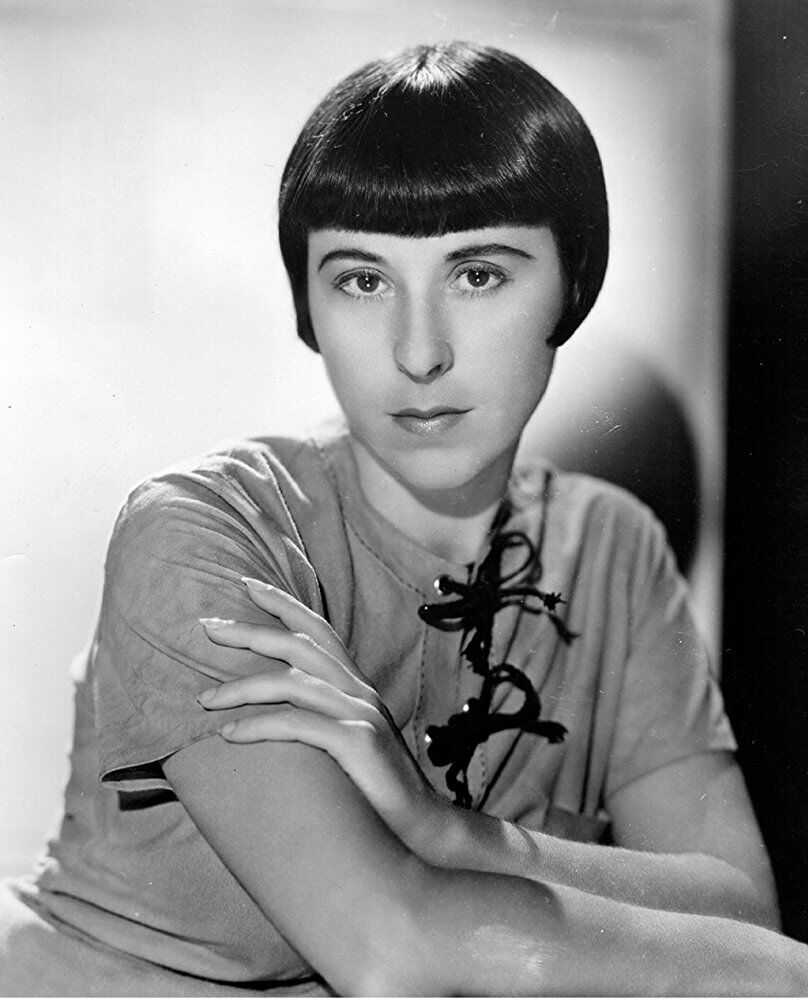 Edith Head Young, ©IMDB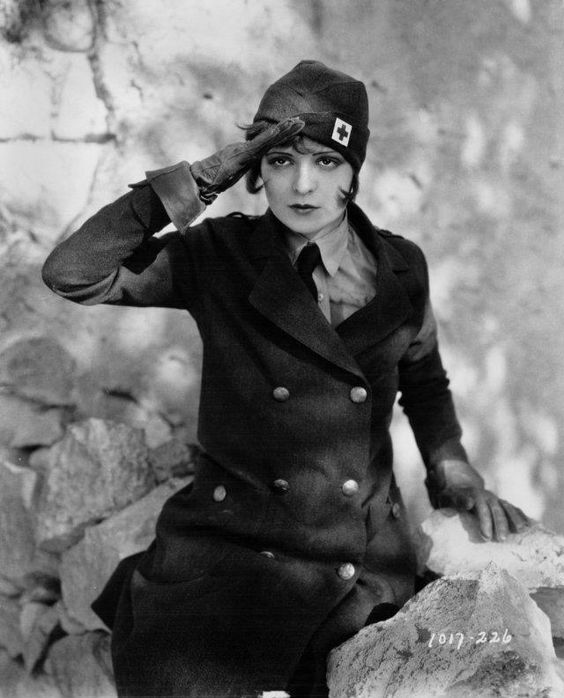 Clara Bow in Wings, ©Paramount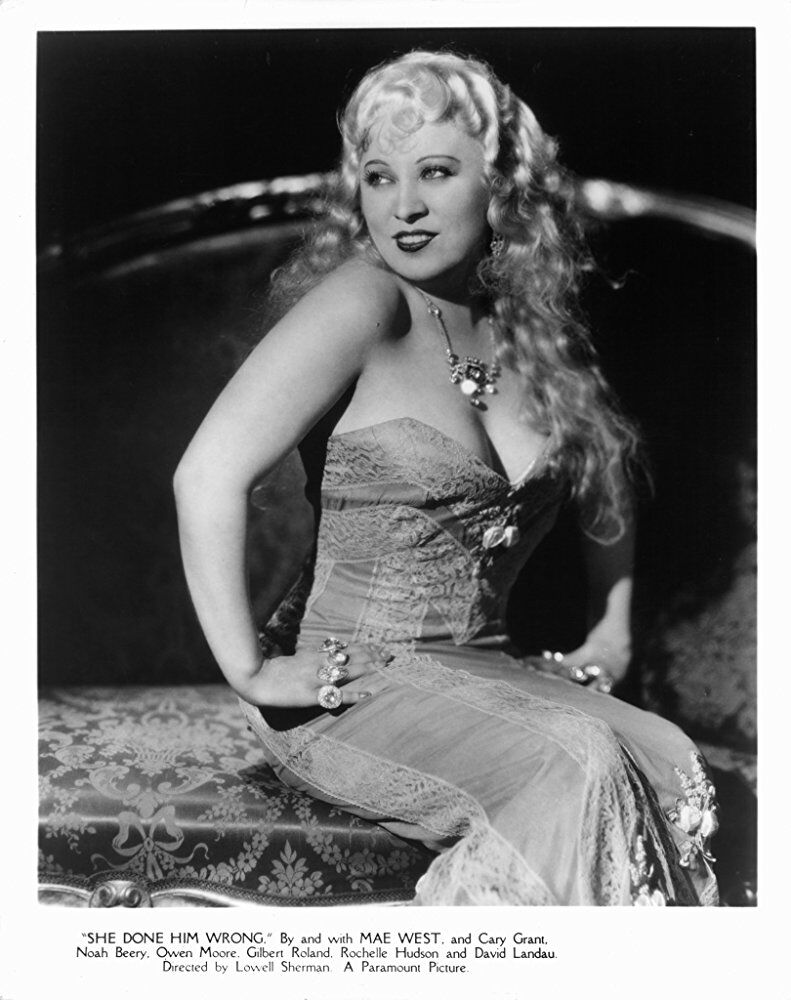 Mae West in She Done Him Wrong, ©Paramount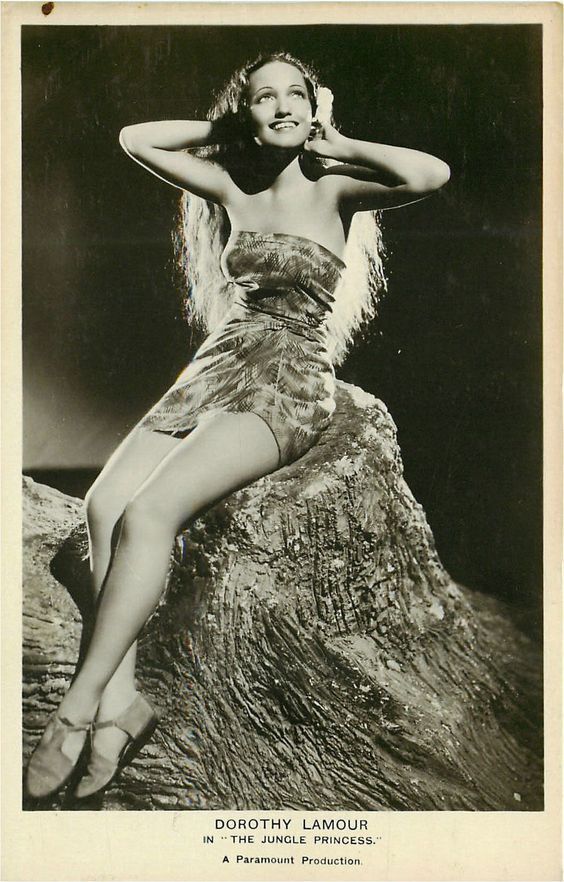 Dorothy Lamour in The Jungle Princess, ©Paramount
"