Embroiderers of the 18th century; who were they?
In our latest blog, CS Ambassador Grace Bentley investigates the embroiderers of the 18th century.
The 18th century is one of the most popular periods of dress for those of us who research, preserve, recreate, or simply enjoy wearing historical clothing. While information such as the patterns, garments and fabrics that were used is widely available, the history and techniques of embroidery seem to be rather less discussed within the costume community.
Embroidery Workshops
Embroidery in the 18th century was done entirely by hand. It required attentiveness, dedication, and skill to master the various techniques. Embroidery has long been produced in a professional, as well as an amatorial capacity in Europe. The 'guilds' of crafts were responsible for ensuring workshops maintained the highest standards. The regulations of the Embroidery Guild were drawn up in Paris, and they enforced rules which prevented people working at night by candlelight, using anything other than silk thread when working with gold threads and, amongst other things, working in the house of a non-guild member! [1]. These rules were put in place to safeguard the integrity of the art and prevent a lesser standard of work from being sold within cities.
The church was one of the principal patrons of high-quality embroidery. During the medieval period, the church amassed a great amount of fine embroidery in the form of liturgical vestments, altar cloths and Bible covers [2]. The French Court at the time of King Louis XV also played an important role in the production of lavish embroidery. The noblemen of Louis XV's court, seeking to replicate the King's elaborately embroidered garments, would visit master workshops whose work reflected that of Charles-Germain, the King's personal embroiderer, the 'brodeur du roi'. [3] "Charles-Germain's prolific treatise, L'art du Brodeur, elevated the status of embroidery as a high art form." [4]
A lady or gentleman with the means to commission a piece would also have taken a trip to a workshop. These workshops were directed by the Master Embroiderer, responsible for the most critical tasks which he could entrust to no one else. They often took on apprentices who would, with luck, pass into employment upon completion of their training. The embroiderers in workshops are thought to have been mainly women.
Embroidery workshops made up a large part of production in Europe, creating commissions for clients. Embroidery would have been chosen by the client from a folio of drawings, probably rendered in watercolours. [5] In Charles-Germain de Saint-Aubin's illustration of an embroidery workshop, what may be the Master Embroiderer seems to be putting pins into the holes in the laths of the frame to stretch the fabric. [6] Pietro Longhi's painting The Embroidery Workshop shows a similar scene. The woman in the centre is spinning a thread, possibly silk, on her left side is the reel holding the unspun (silk) fibres; she holds a spindle in her right hand. The woman to the right is making bobbin lace on what appears to be a round frame held in her lap. From these depictions, we may assume embroiderers would also have carried out tasks such as preparing threads, fabric and frames.
The Process
​In order to create embroidery, one would have needed to obtain a design. Pattern drawing was a separate craft from embroidery, and these artists produced designs for embroiderers, lace-workers, quilters, and calico-printers. [7] The pattern pieces of the garment would have been traced onto the fabric so that the embroidery design could be placed correctly. The design would be copied onto an oiled or transparent paper, pricked along the lines with a needle or awl, and then pounce powder would be rubbed through the holes to leave tiny, dotted lines on the fabric. The final line was inked in with a solution made of Indian blue or white lead and applied with a pen or fine brush. [8] Transferring the design with small tacking stitches was used on pile fabrics, such as velvet. The fabric would be mounted onto a large frame before embroidering. The workshop frame was made up of the rollers which had leather strips attached to which the selvedge of the fabric would be sewn.
The pegs intersected the rollers at a right angle, by which the fabric was stretched by threading some string through loops sewn to the fabric edge at intervals and around the pegs of the frame. [9] Keen judgement was needed. If the fabric was not stretched on the correct grain, it would pull and twist when it was unframed. If the fabric was not taught enough, the stitches would not be even, and if it was overly taught the fabric could split. Whilst being worked on, whether by an individual or several embroiderers, embroideries were covered with paper and dust cloths to protect them from dirt and damage, with only the current area to be worked left visible.[10] After the embroidery was completed, it was carefully unframed ready to be cut out and sewn. ​In the middle of the century, it became common for lengths of embroidered fabric to be imported from China and India to be made up into clothing by local dressmakers. Another way to obtain an exotic finish was for ready-cut pieces of garments to be sent abroad to be embroidered. [11]
Domestic Embroiderers
​It was common for women, who were possessed of the time, skills, and resources, to embroider their own clothing and home textiles. The practice of needlework was considered an important part of a young woman's education. They would create samplers to learn the different stitches needed for the decoration of clothing and household items, as well as practical work such as making and mending linens.[12] "As a needleworker's skills developed, she might attempt more ambitious and purely decorative projects such as a picture on which to display her talent." [13] Indeed, the study of needlework and the basic rudiments of arithmetic and the alphabet constituted, for the most part, a girl's formal education. They made items such as handkerchiefs, aprons and cuffs (mainly done in whitework) for practice. Maids would have sewn night clothes and undergarments for their mistresses. [14]
​Tambour embroidery in particular was exceedingly popular as a social pastime among the upper classes where ladies could gather together to socialise while they worked, as it was a repetitive technique that allowed the mind to wander freely. In the painting, The Ladies Waldegrave, Sir Joshua Reynolds shows three sisters in the act of preparing and creating a piece of lace net together using the tambour hook method. One sister holds a skein of silk, the second sister winds it onto a card and the third embroiders at a round frame propped against the table.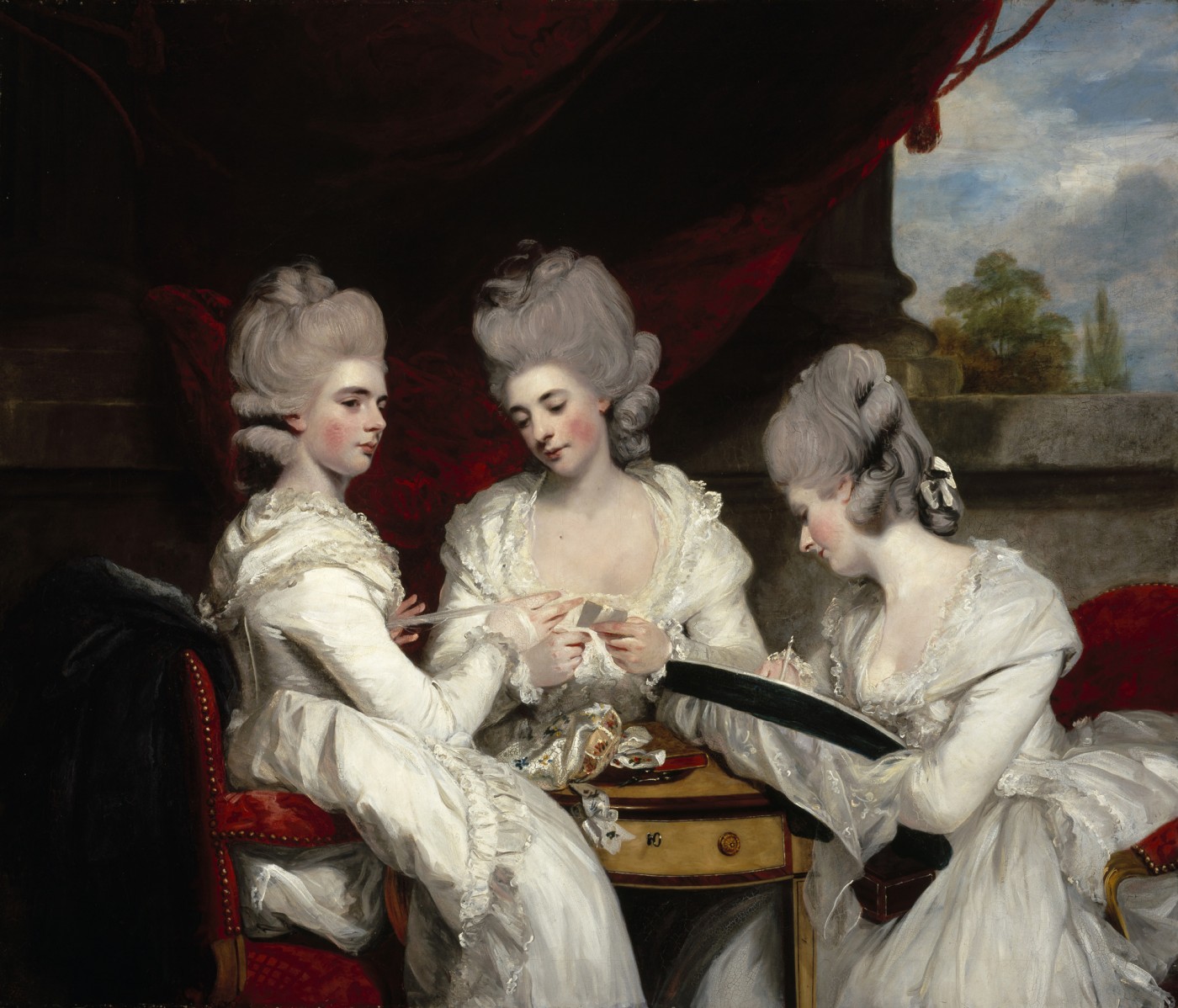 Figure 3: The Ladies Waldegrave, Sir Joshua Reynolds,1780. NG 2171. © National Galleries Scotland.
The Process
Domestic embroiderers had their own means of getting their hands on patterns. Patterns were being published by 1770 in The Lady's Magazine to be used domestically. [15] "Often, older girls were given the task of decorating these pieces at home to learn fine embroidery, and amazingly, they could be bought as a piece of silk with the design already traced upon it." [16] So not only could patterns be bought, but one could also purchase fabric with the design already transferred. However, it is likely that some domestic embroiderers would have been able to design their own patterns and transfer them using the prick and pounce method.
There are many paintings of wealthy ladies working on large floor-standing frames that they could sit at. unlike workshops with their spacious rooms and high ceilings, some domestic embroiderers would not always have the space to accommodate large, purpose-built frames. Small circular hoops on table stands or clamps were used for tambour embroidery, or in the case of quilting, the fabric could simply be unframed and worked in the hands. [17] The images included in this blog demonstrate the different means of embroidering domestically and portray the characters of women who practised the art. ​While decorative home textiles, aprons, pockets, stomachers or even petticoats would have been embroidered by a skilled amateur, the patterns for garments such as men's coats and waistcoats and women's gowns would likely have been undertaken by craftsmen in a workshop in London or Paris. However, Gail Marsh claims that talented women may also have embroidered these pieces for themselves. In both instances, these garments would probably have been sewn up locally by a dressmaker or tailor. [18]
In conclusion, embroidery in the 18th century was practised in one form or another from the highest quality workshop catering for kings, to young women buying patterns to embroider their own aprons.On reflection, embroidery was in some ways bound by class as it was taught to well-bred girls, provided their families could afford them a basic education. That said, it could also be practised by women with little space and relatively modest materials in the home, and as mentioned above, ladies maids would also have learned to sew. While arts such as embroidery, weaving, lacemaking, and quilting have long been regarded as 'women's work', it is also true that some women made a profession of the craft, and that men played important roles in the process. Though it must be acknowledged that the majority of embroiderers were probably female and that positions, such as Master Embroiderer and pattern designer, would almost exclusively have been occupied by men.
References
[1] '1292-1303 Embroidery Guild Regulations – Paris'. https://kerrysmedievalembroideries.com/2018/11/22/1292-1303-embroidery-guild-regulations-paris/. [Accessed July 3 2021]
[2] 'Textile Production in Europe: Embroidery, 1600–1800', The Metropolitan Museum. https://www.metmuseum.org/toah/hd/txt_e/hd_txt_e.htm. [Accessed July 3 2021]
[3] The Material Turn: Charles-Germain de Saint-Aubin and the Art of Embroidery in Louis X y in Louis XV's France, Pamela J. Koons. CUNY Hunter College., pp.1-2.
[4] ibid.
[5] '1292-1303 Embroidery Guild Regulations – Paris'. https://kerrysmedievalembroideries.com/2018/11/22/1292-1303-embroidery-guild-regulations-paris/. [Accessed July 3 2021]
[6] ibid.
[7] ibid.
[8] ibid.
[9] ibid.
[10] ibid.
[11] ibid.
[12] 'Textile Production in Europe: Embroidery, 1600–1800', The Metropolitan Museum. https://www.metmuseum.org/toah/hd/txt_e/hd_txt_e.htm. [Accessed July 3 2021]
[13] ibid.
[14] '1292-1303 Embroidery Guild Regulations – Paris'. https://kerrysmedievalembroideries.com/2018/11/22/1292-1303-embroidery-guild-regulations-paris/.[Accessed July 3 2021]
[15] ibid.
[16] ibid.
[17] ibid.
[18] 'Embroidery history - 16th-19th centuries'. http://https://www.needlework-tips-and-techniques.com/embroidery-history.html. [Accessed July 1 2021]