Favourite Designers: Elsa Schiaparelli
In the 1930s, Italian born designer Elsa Schiaparelli dazzled the Parisian haute couture industry with her daring and highly original designs. In this week's blog, CS Ambassador Aimee Palmer highlights some of her favourite pieces from one of her favourite designers.
by Aimee Palmer
As we adjust to living our 'new normal', I've been reflecting on some of my favourite creatives and designers. One that remains top of that list is the wonderfully unconventional Elsa Schiaparelli (1890-1973).
Her unique take on fashion made her stand out from the crowd with her compelling visual and artistic qualities to her work.
Probably the most iconic and well known of her work was a collaboration with Surrealist artist Salvador Dali (1904-1989) for the 1937-38 'Shoe Hat' which was made from wool felt and silk velvet (figure 1). It is said to be inspired by a drawing Dali made from a 1933 photograph that his wife Gala took, with him wearing a woman's shoe on his head. Later the hat belonged to Gala Dali herself which was then inherited by her daughter.
Many of us may be familiar with her famous 'Tear' dress (figure 2), on which she once again collaborated with Dali in 1938. The dress formed part of her 'Circus Collection' dating from the same year. The dress was made from a viscose rayon and silk blend material with the trompe l'oeil print which gave the illusion of skin being torn away to reveal magenta coloured flesh underneath.
Another trompe l'oeil design the duo worked on was the 1938 'Skeleton' dress (figure 3) made from silk crepe which used the trapunto quilting technique to exaggerate the representation of bones with wadding. It was described as "an offence against good taste".
Another example from Schiaparelli's 'Circus Collection', and a favourite of mine, is an evening ensemble (figure 4) that boasts fantastical embellishments. The four handmade acrobat buttons made from cast metal come to life on this bright pink jacket. The design within the jacket includes a repeat pattern of rearing horses rendered in metallic thread.
Elsa Schiaparelli was an Avant Garde designer, with such a diverse body of work, who played with fashion to produce fun but always elegant and original designs.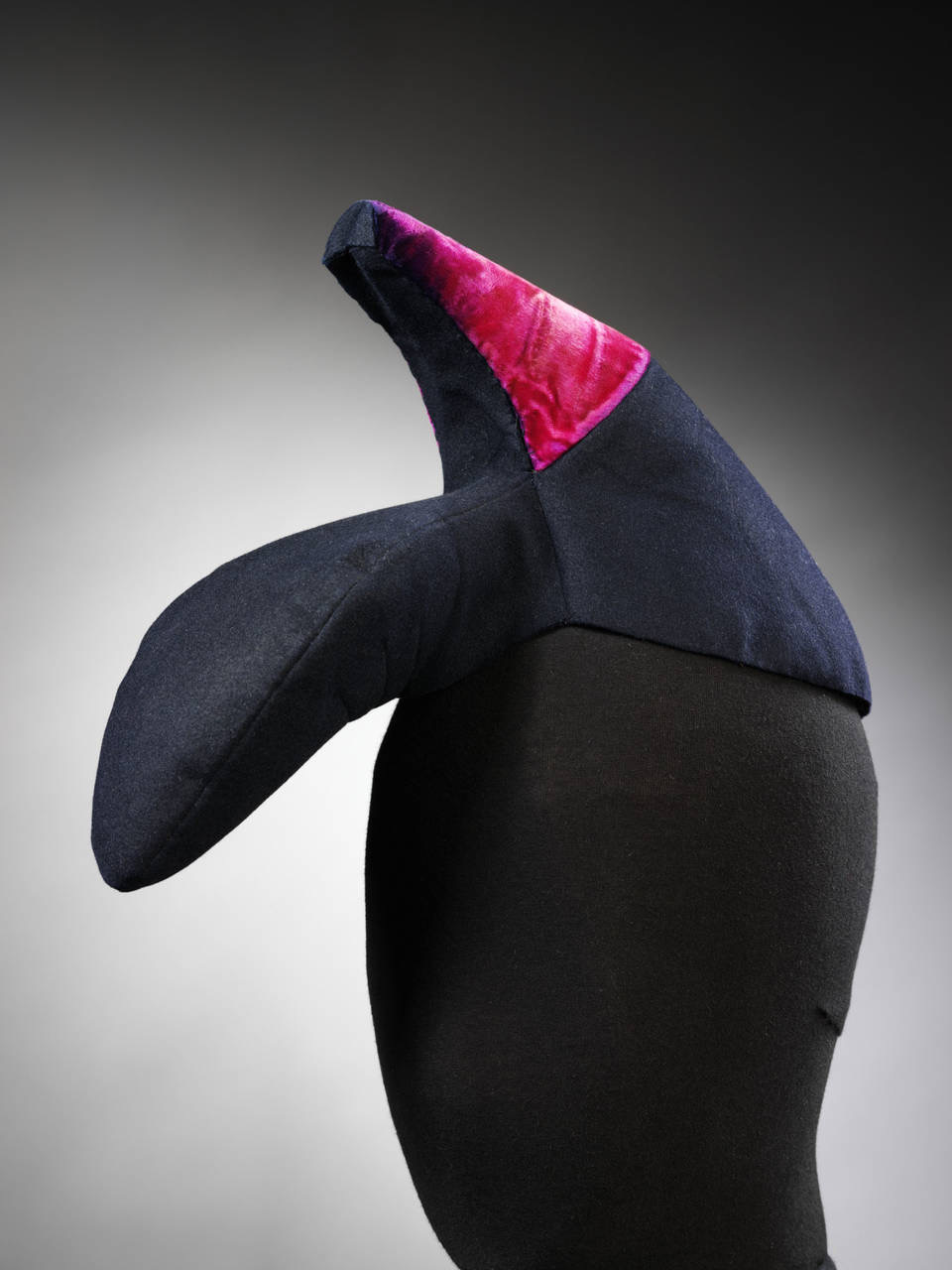 1. Elsa Schiaparelli, Shoe Hat, c.1937-38. Image via www.vam.ac.uk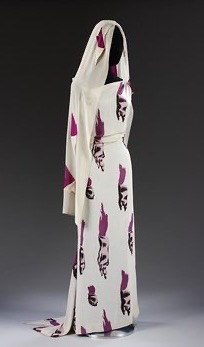 2. Elsa Schiaparelli, Tear dress, c.1938. Image via www.vam.ac.uk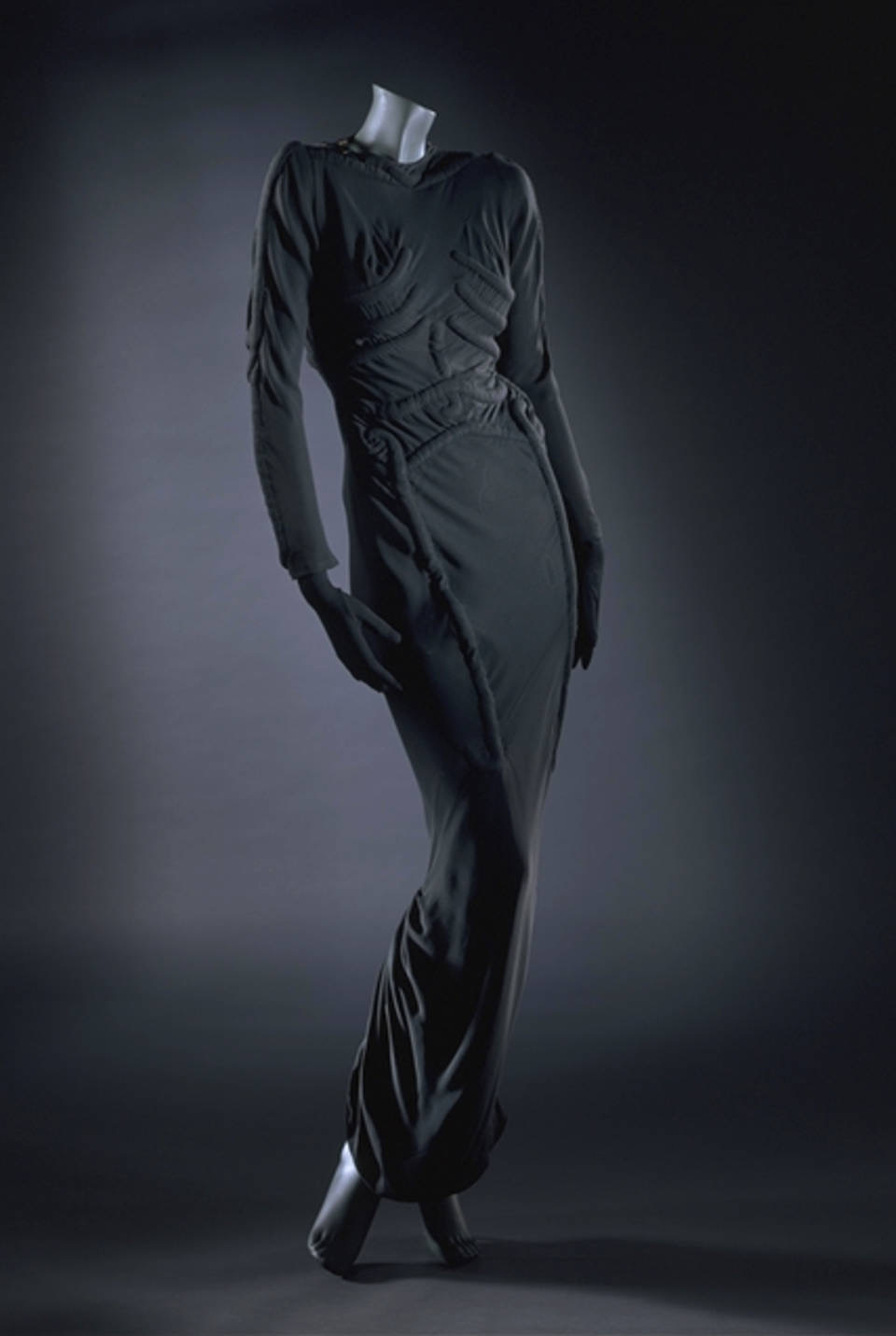 3. Elsa Schiaparelli, Skeleton dress, c.1938. Image via www.vam.ac.uk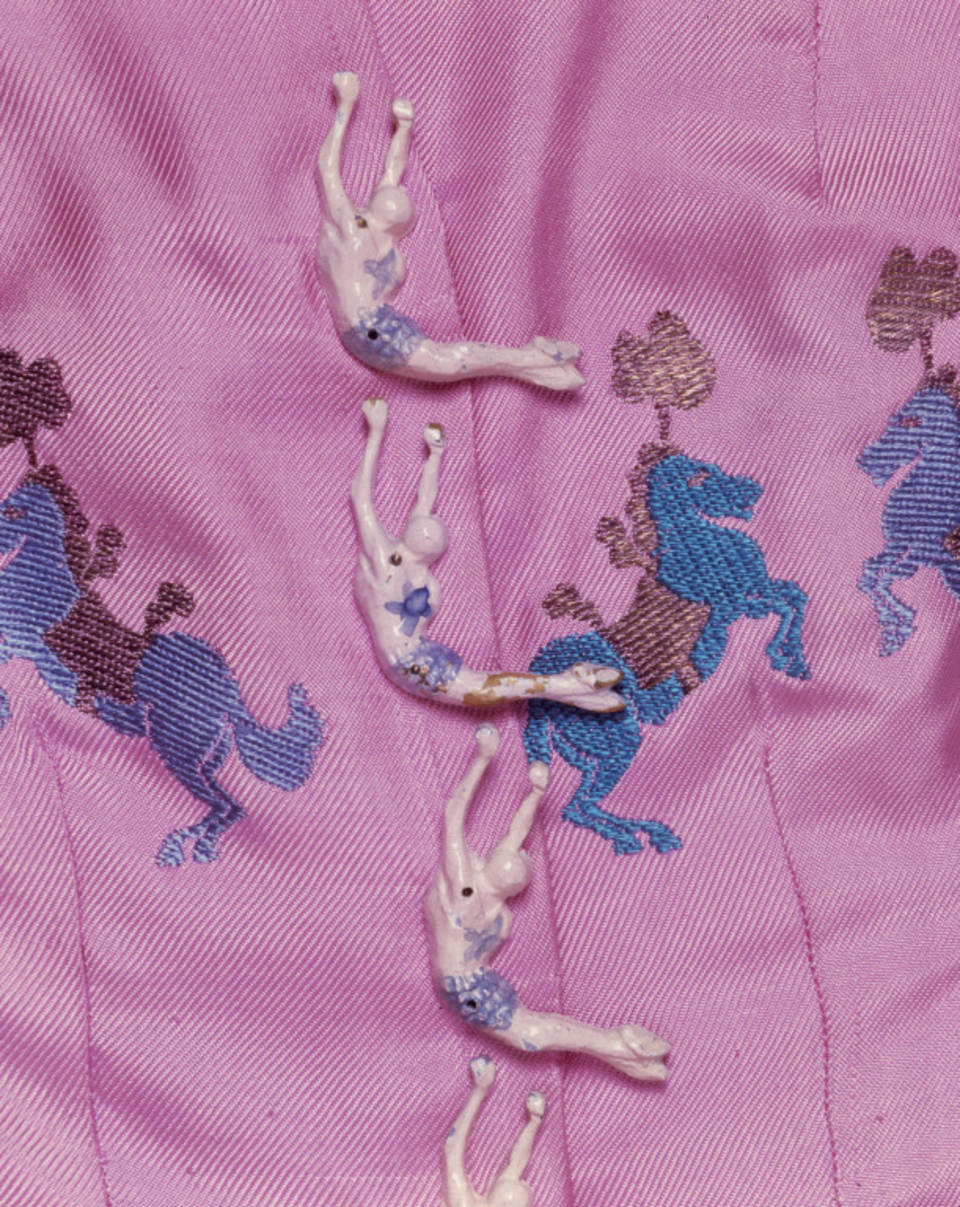 4. Elsa Schiaparelli, Evening ensemble, c.1938. Image via www.vam.ac.uk
"