Grace of Monaco: Princess in Dior
CS ambassador coordinator Vicky Haddock recounts her time spent in Granville visiting the Musée Christian Dior currently showing an exhibition dedicated to Princess Grace of Monaco.
Victoria Haddock
To celebrate what would have been her ninetieth birthday, the Musée Christian Dior in Granville have dedicated its annual exhibition to H.S.H. Princess Grace of Monaco, and her patronage of the House of Dior. The exhibition features a selection of over ninety dresses, accessories and ephemera that have been lent by the Principality of Monaco to Granville, otherwise known as the 'Monaco of the North'. The display also celebrates the links between Monaco and Granville, which date back to 1715 and the marriage of Louise Hippolyte, the daughter of Prince Antoine I of Monaco and Jacques VI de Goyon-Matignon, who was the governor of Cherbourg, Chausey and Granville.
I visited the Musée in October after attending a talk at the V&A where Florence Müller, curator of the exhibition and the author of the companion book, Grace of Monaco: Princess in Dior (Rizzoli), spoke about how the exhibition came to fruition and the work of Marc Bohan.
Grace Kelly had been admired for her style and elegance since her early days as a model and actress and was dressed by American designers, such as Oleg Cassini and James Galanos, and Hollywood costume designers including Edith Head and Helen Rose (who famously designed Kelly's wedding dress). Kelly's relationship with the House of Dior began in 1954, when she wore the 'Caracas' dress from the Spring/Summer 1954 Christian Dior-New York collection to the premiere of 'Rear Window'. This dress, with its large white collar, helped to reflect the light onto Kelly's face whilst also playing upon her 'icy-blonde' reputation. In January 1956, the newly engaged twenty-six-year-old wore a custom-made Christian Dior dress to her engagement ball with Prince Rainier III at the Waldorf Astoria in New York. Kelly was also photographed in the same year for an official portrait by Yousuf Karsh in which she can be seen wearing the 'Colinette' dress from Dior's Autumn/Winter 1956 Haute Couture collection. The refined and understated Dior dresses that she wore in 1956 can be seen to have helped Kelly fulfil her new functions as the future Princess of Monaco, who would have to follow royal etiquette.
When Marc Bohan succeeded Yves Saint Laurent as creative director of the House of Dior in 1960, a role he would hold until 1989, Grace discovered a designer whose subtle and elegant style aesthetic corresponded with her ceremonial functions as Princess of Monaco. Bohan started at Robert Piguet in 1946 and after working as the artistic director at Jean Patou, joined Dior in 1958 to run the London branch. Bohan became a personal friend to Grace and her family and allowed her to choose her dresses based on sketches that were sent to the Palace before personally overseeing her orders. Grace needed outfits that would be appropriate for her public life, which consisted of official trips, balls and charity events and she had a preference for tweed suits, shirt dresses and outfits with clean, simple lines (examples of which are featured in the exhibition). Bohan recalls that, 'she was neither narcissistic nor particularly enamoured of fashion, but was attentive to every detail of an image that she wanted to faithfully reflect her mission.' [1]
For the large events that Princess Grace presided over in the Principality, such as the Bal de la Rose and the Red Cross Gala, Bohan created evening gowns cut from light fabrics; including guipre, silk jersey and mousseline. Grace would then sometimes embellish these designs by choosing bright colours or decorative features such as ostrich feathers. One of the most famous of Grace's evening dresses is the multi-coloured striped silk mousseline 'Bayadère' dress that she wore for the twentieth Red Cross Gala in 1968. The dress, from the Spring/Summer 1967 Haute Couture collection, is displayed at the Musée alongside a sequence from the 1968 documentary film 'Monte Carlo: C'est la Rose', in which Grace is filmed wearing the dress on the coast of Monaco. The 'Bayadère' dress was one of Marc Bohan's most famous designs and was ordered by high profile Dior clients, including Olivia de Havilland.
The dresses were beautifully displayed throughout the three floors of the Villa Rhumbs that houses the Musée alongside magazines featuring Princess Grace on the cover, Christian Dior perfumes, hats, sunglasses and framed sketches.
Grace of Monaco: Princess in Dior is on display at the Musée Christian Dior in Granville until 17 th November 2019.
References:
Müller, F. (2019). Grace of Monaco, Princess in Dior . Rizzoli International Publications, Inc.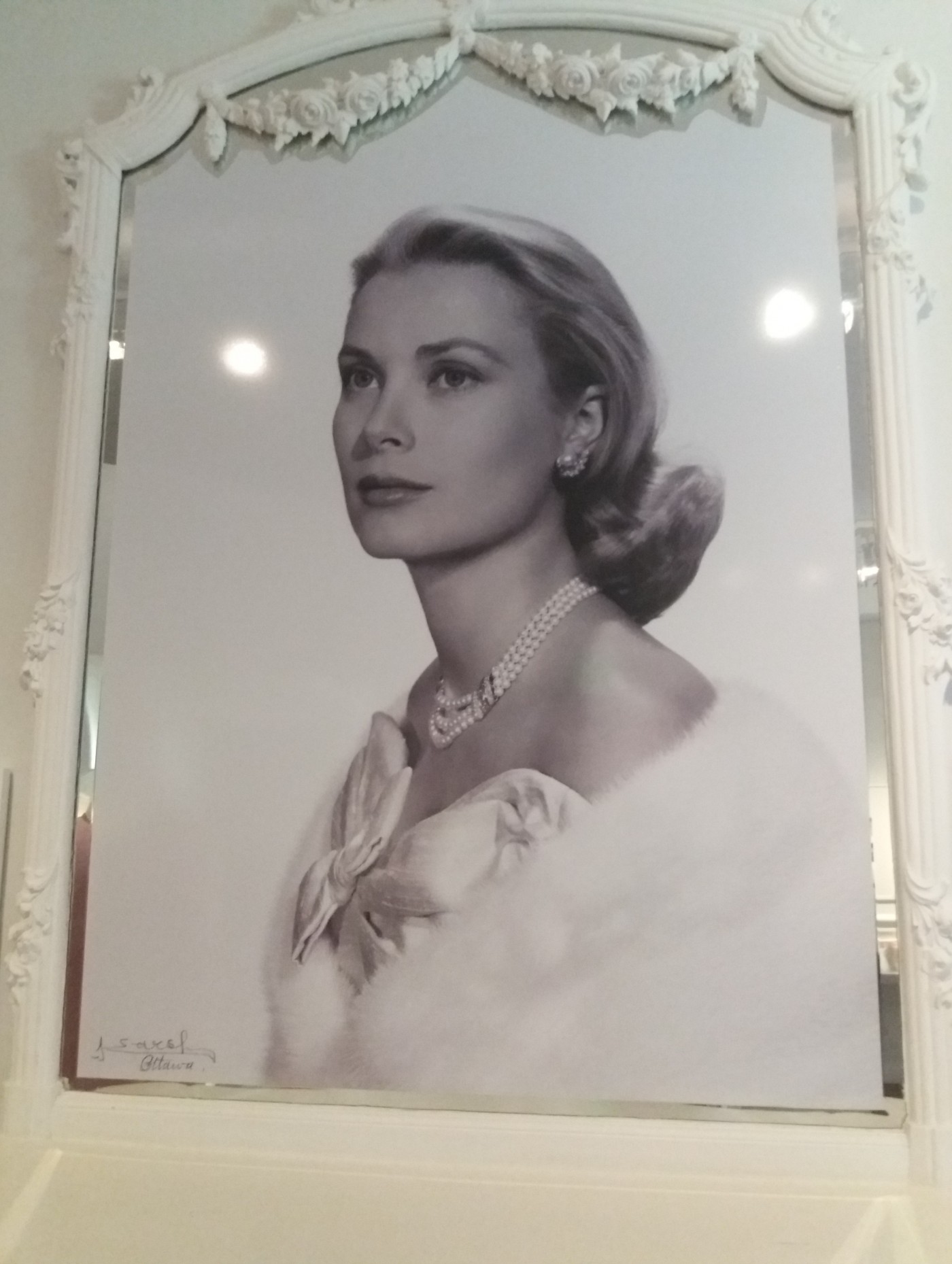 Yousuf Karsh photograph of Princess Grace wearing Autumn-Winter 1956 Haute Couture Colinette dress, Victoria Haddock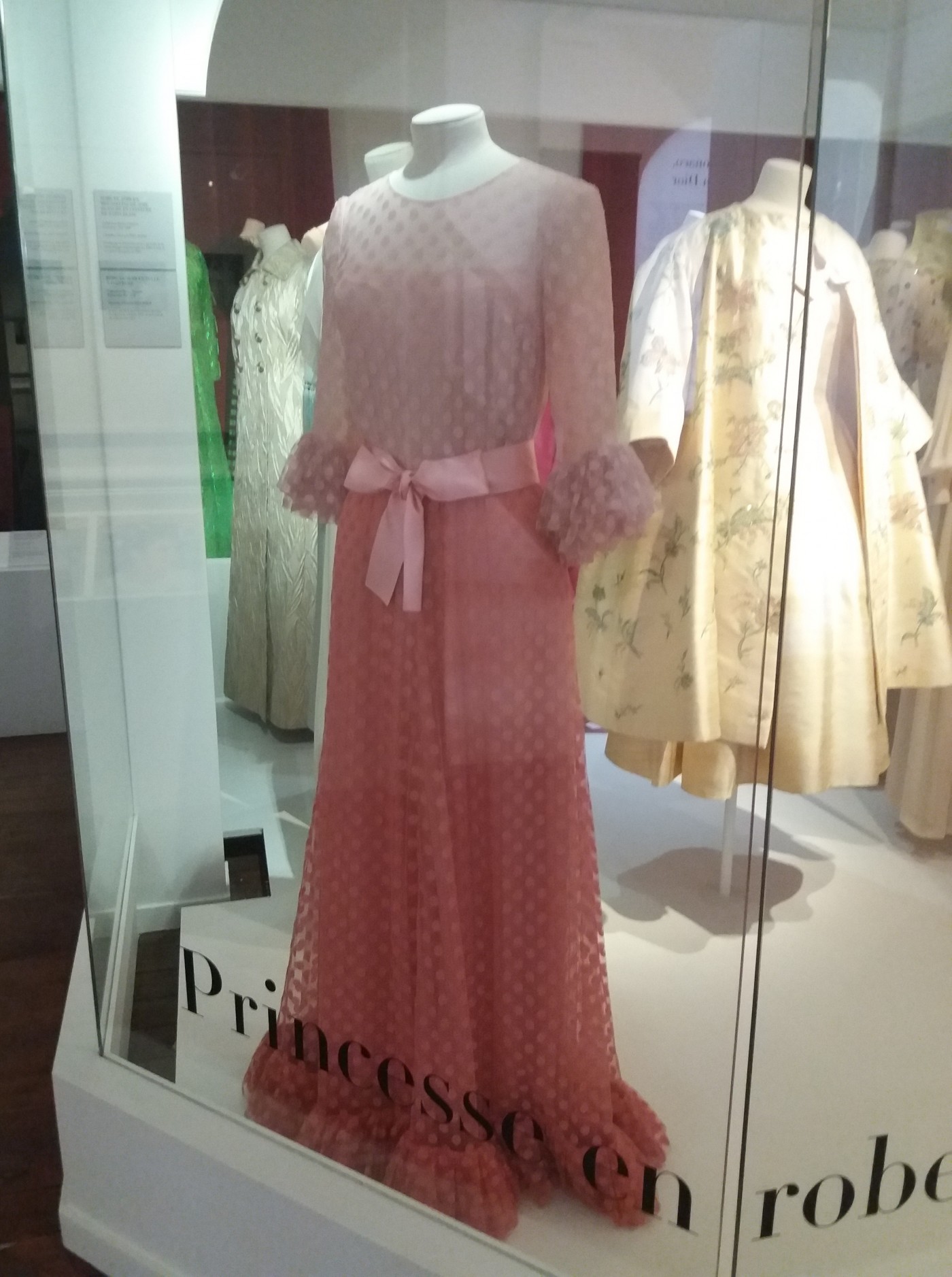 Spring-Summer 1970 Marc Bohan for Dior Haute Couture Dress, Victoria Haddock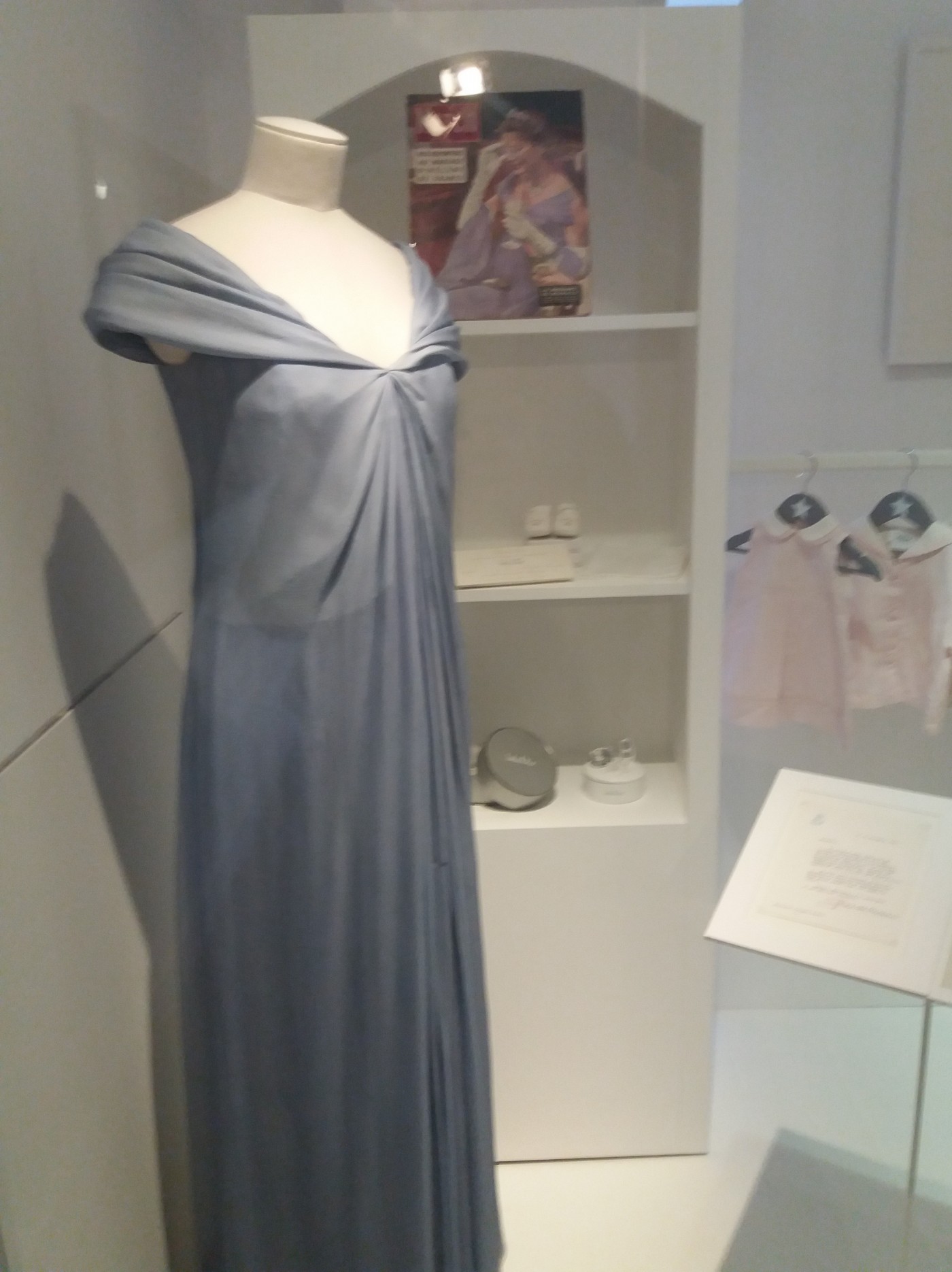 Spring-Summer 1956 Dior Haute Couture Flamme Dress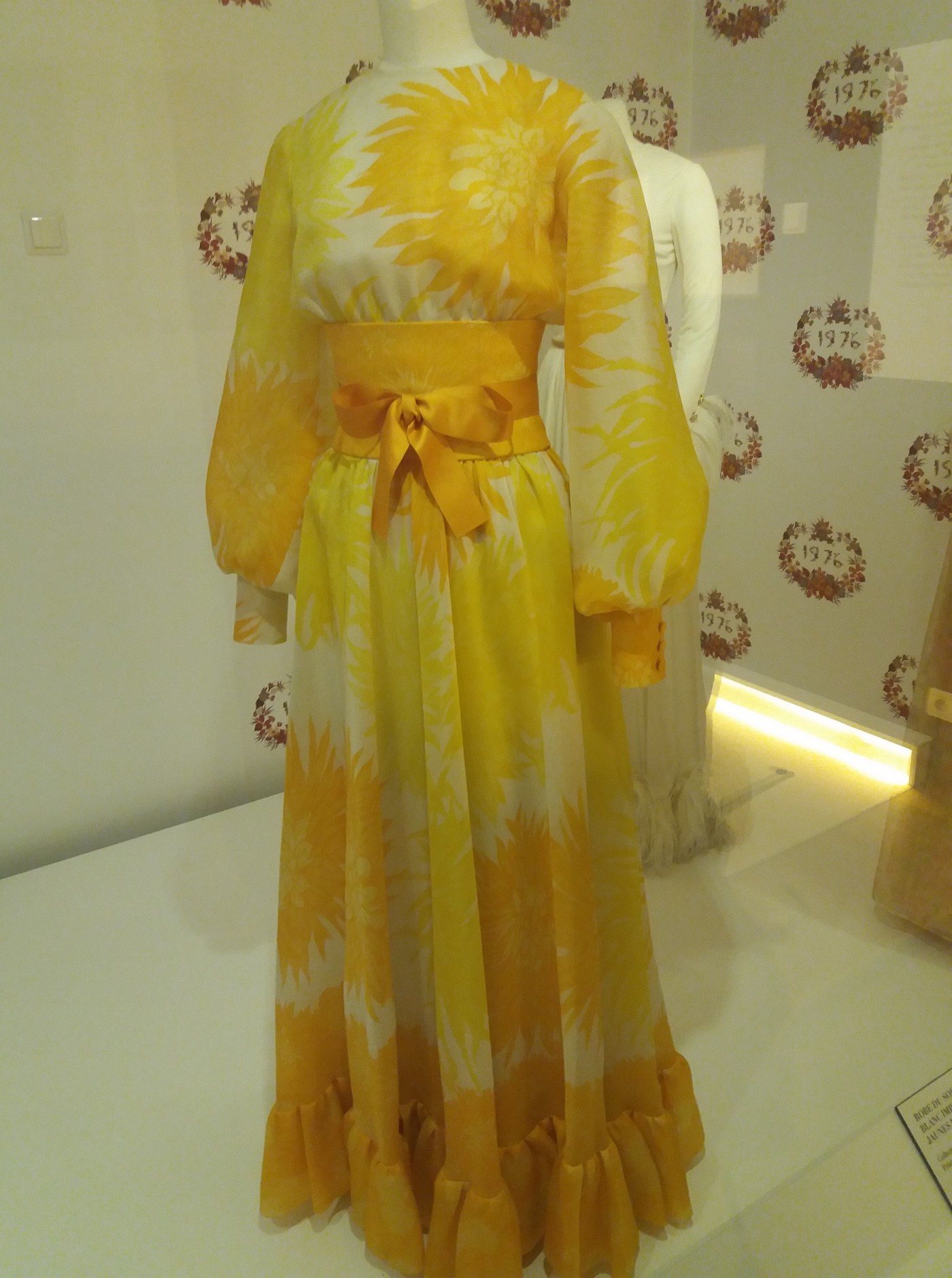 Spring-Summer 1973 Marc Bohan for Dior Haute Couture Dress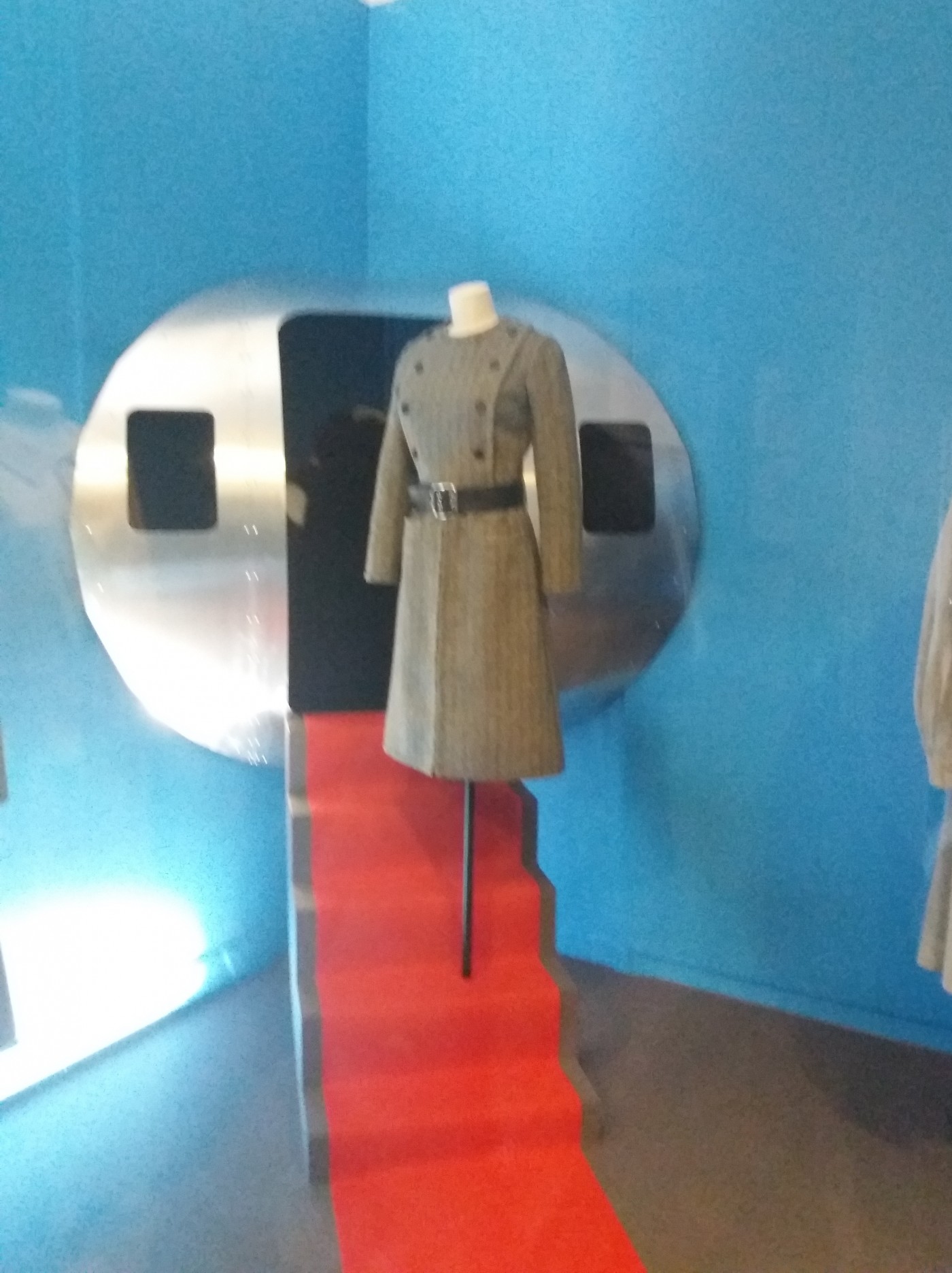 Autumn-Winter 1969 Marc Bohan for Dior Haute Couture Coat-dress
"