How to Read a Suit Book Review.
This week, Guest Blogger Victoria Haddock reviews Fashion Historian and Lecturer Lydia Edwards book 'How to Read a Suit'.
by Victoria Haddock
'From the extraordinary beginnings of the modern three-piece suit to, arguably, the pinnacle of its development in the twenty-first century, the story of menswear is a tale every bit as surprising and scintillating as that of woman's clothing.' [1]
Following on from the bestselling How to Read a Dress, fashion historian and lecturer Lydia Edwards has turned her focus on to men's fashion in her new book, How to Read a Suit: A Guide to Changing Men's Fashion from the 17th to the 20th Century. Menswear has often been an under explored area of dress history and this book aims to equip the reader with the information they need to 'read' how social, political, and aesthetic influences have changed both the look and function of the suit.
How to Read a Suit follows the same user-friendly format as How to Read a Dress and is split into five chapters that chronologically span four hundred years of men's fashion. Each chapter begins with an overview of historical events and fashion styles that were prevalent during the time period before featuring examples of garments from the period. The book is lavishly illustrated and each entry features either an illustration or photograph of a historical garment and outlines important features, such as shape, fabric and trimmings, to help the reader understand how styles developed over time. Wonderfully researched, the book includes surviving examples of menswear from the dress collections of museums including the Philadelphia Museum of Art, the Rijksmusuem, the National Gallery of Victoria and the Victoria & Albert Museum.
The chapters on the sixteenth and seventeenth centuries highlight how 'Long before the birth of the three-piece suit, notions of masculinity were deeply rooted in clothing.'[2] Edwards' focus on the theme of evolving masculinity is continued throughout the book, relating how suits have been used by men to express their identity since their inception and how they have now become a universal symbol of masculinity in western culture. Of course women and men's fashions have overlapped over the centuries, and it is interesting to see how the expensive lace and ribbons used by men to display their masculinity, status and wealth in the 17th century were perceived as 'feminine' ornamentation from the late 18th century onwards.
As with How to Read a Dress, How to Read a Suit includes a large Glossary that defines some of the fashion terminology used throughout the book. The How to Read series of books are perfect research guides for students, researchers and anyone with an interest in historical fashion.
How to Read a Suit is published by Bloomsbury Visual Arts and available to buy in paperback now.
References
[1] Edwards, L. (2020). How to Read a Suit: A Guide to Changing Men's Fashion from the 17th to the 20th Century. Bloomsbury Publishing Plc.
[2] Ibid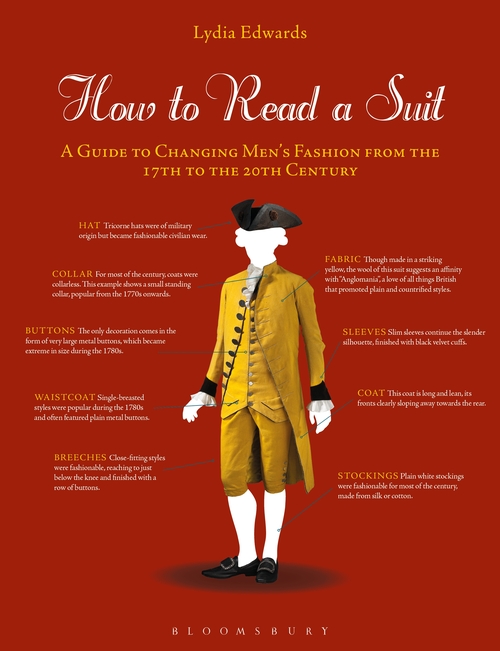 How to Read a Suit by Lydia Edwards, Jacket Cover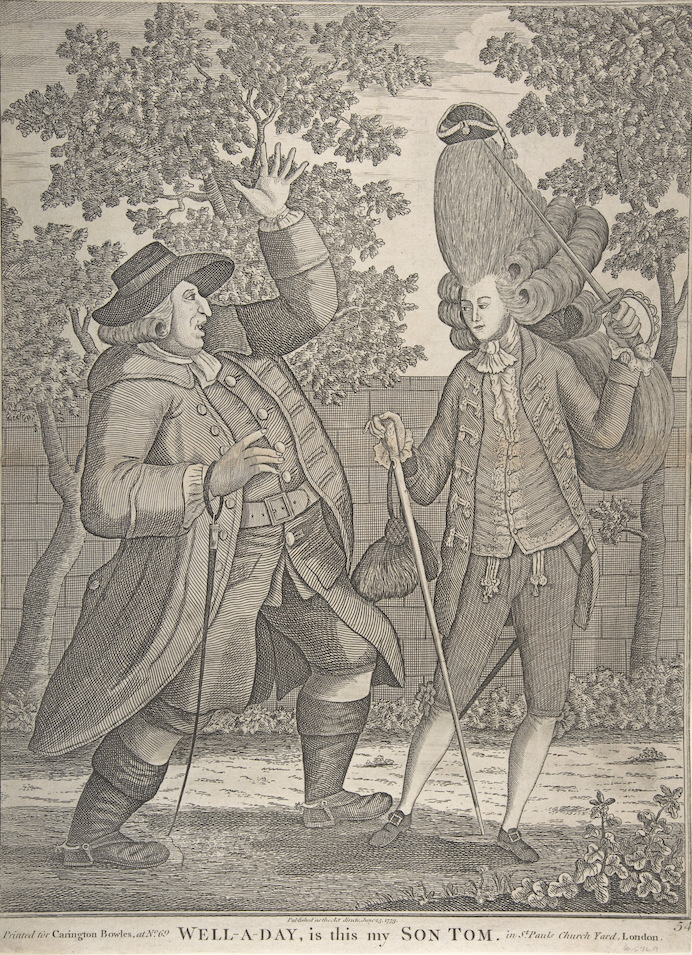 Claude Louis Desrais, Bourgeois de Paris en habit simple, 1778.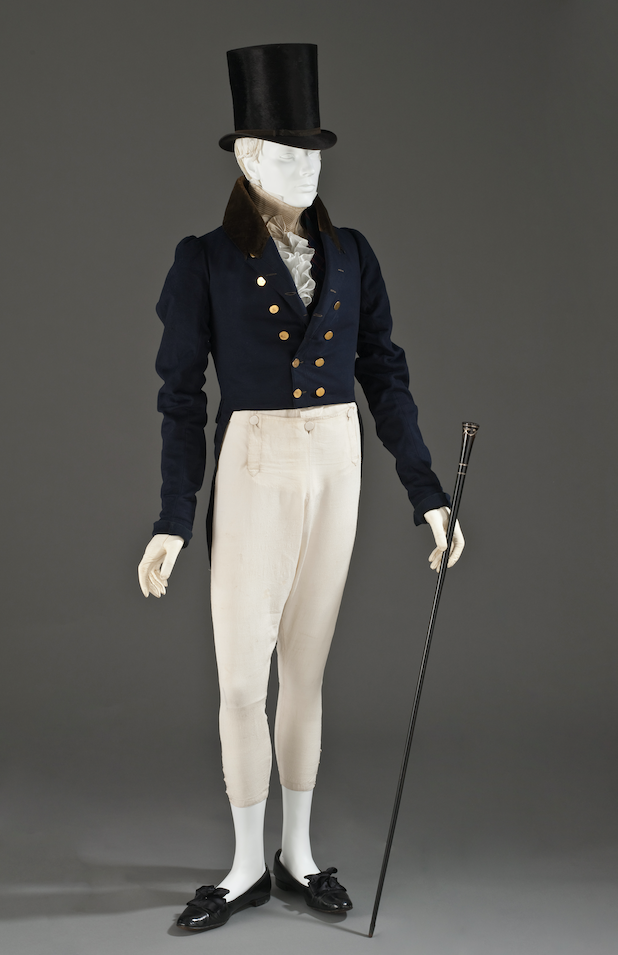 Tailcoat, pantaloons, and waistcoat, c.1825-30.
"