Introducing Our Costume Society Ambassadors
Sophie Pitman and Rebecca Morrison join us for 2014
We have been really busy over the past month recruiting our 5 Costume Society Ambassadors who will be sharing their journey with the Costume Society here on the blog over the coming months of 2014.
I know they are all really eager to get started so I will let the first two Ambassadors introduce themselves- welcome Sophie Pitman and Rebecca Morrison.
My name is Sophie Pitman and I am in the first year of my AHRC-funded PhD in History at Cambridge University. My thesis, supervised by Ulinka Rublack, aims to explore the connections between the development of London c.1560-1660 and the making, wearing, and culture of clothing. I use extant clothing, in combination with archival, literary, and visual sources in my research, and so work closely with museum collections.
I was thrilled to be chosen as one of the 2014 team of Costume Society Ambassadors. Having returned to the UK after spending three years studying in the USA (first as Frank Knox Fellow at Harvard and then as a Master's student at the Bard Graduate Center in New York), I am keen to get involved in the activities of the Costume Society whose journals and events I have been enjoying and admiring from afar. I look forward to connecting with other scholars, museum professionals, and costume enthusiasts at upcoming events, and am excited to share blogs about my research, travels, and thoughts on exhibitions and books.

Rebecca Morrison
What does an early obsession with Cinderella and a dressing-up box full of fabric and old clothes turn into? In my case into an interest in all things costume, whether making, designing or researching, it is when I am happiest.
During my teens I was involved in youth and student theatre, always in wardrobe or as the costume designer. After a gaining a degree in History of Art followed by a post grad in Theatre Design, I spent nearly ten years working in the theatre most often as a costume supervisor or maker.
But what holds the greatest interest for me is the opportunity to get up close to the original article. In 2009 I started volunteering for a number of museums and the following year gained an MA in Museum Studies. Since then I have been an intern in the Theatre and Performance Department at the V&A, most recently I could be found in the attics of Kensington Palace working as an Historic Researcher and Assistant Curator. Although I haven't quite given up the designing and making…
I am very excited about the ambassador's programme. After all what could be better than the opportunity to discuss a subject that I am passionate about with such a varied and knowledgeable group of individuals?
To meet our other Ambassadors take a look at our blog tomorrow!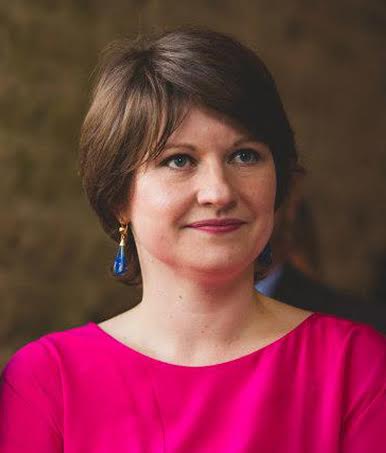 Rebecca Morrison- Costume Society Ambassador 2014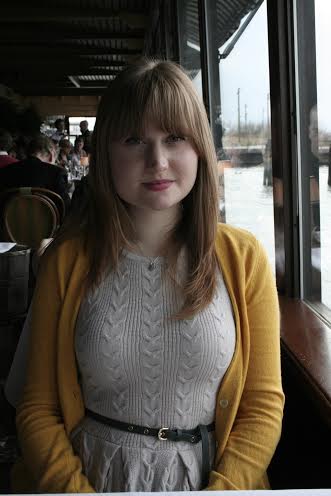 Sophie Pitman- Costume Society Ambassador 2014
"