Introducing Our Costume Society Ambassadors
E-J Scott, Jade Halbert and Kate Lyons join us for 2014
Following on from yesterday's post here I would like to introduce E-J Scott, jade halbert and Kate Lyons who will also be our Ambassadors for 2014.
E-J Scott
I am currently in my final year of the MA History of Design & Material Culture at the University of Brighton, where I also completed my BA History of Fashion & Dress, all under the close supervision of Professor Lou Taylor. My dissertation is based on my last four year's research into the Forgotten Pennington-Mellor House of Worth Haute Couture Collection 1880- 1914, discovered in a trunk in the basement of Southside House, Wimbledon, after 70 years! I believe it to be the largest existing collection of House of Worth haute couture belonging to one woman left in existence. I have volunteered for Martin Pel, Curator of Fashion & Textiles at the Brighton Musuem & Art Gallery, since 2010. I am an active member of the University of Brighton's Postgraduate Design History Society and the Dress & Textile History Collection Collective, and have presented to the Southern Counties Costume Society on several occasions. I am deeply passionate about material culture and objects of dress, with my interest ranging from the everyday, to Regency dress to haute couture.
Jade Halbert
I am currently volunteering within the costume and textiles department of Glasgow Museums under the guidance of Rebecca Quinton, my incredible mentor and Curator of European Costume and Textiles. I graduated from MLitt Dress & Textile Histories at the University of Glasgow last year and hope to begin my PhD - looking at the career of post-war Glaswegian fashion designer, Marion Donaldson - at the University this September. I have always been enthralled by historic dress and textiles, especially the stories behind the objects; I'm fascinated by the people who wore the clothes, and the people who made them. I am thrilled to be joining the Costume Society as an ambassador for 2014, not least because I've always found the Society's tradition of supporting object-based research so inspiring. As such, I hope to be able to highlight some of the fascinating objects held in collections here in Glasgow, and offer a perspective that reflects the myriad social histories of dress. I'm very much looking forward to the coming year, and I hope that by attending as many of the Society's events as possible I'll have the chance to meet and thank some of the members whose work has so inspired my own interest in dress and textiles.
Kate Lyons
Hi, my name is Kate E. Lyons and I am looking forward to being a Costume Society Ambassador. I hope this role will allow me to further develop my writing skills, meet like minded people and broaden my costume knowledge through visits to exhibitions and Costume Society events. My first experience of the Society was through being a finalist in the 2012 Janet Arnold Patterns of Fashion competition. I thoroughly enjoyed the research nto the garment's history, fashions from the time, and the sewing involved for this project. Being able to present my finished garment and findings to the society gave me a real confidence boost that has inspired me to follow this passion in postgraduate study in the near future, and in my career. I have been working as a costume maker at the Welsh National Opera since graduating from the BA Hons Degree in Costume Construction for Screen and Stage at the University of Glamorgan in 2012. I have loved learning new skills and discovering the buzz that comes from last minute deadlines and quick costume changes! I look forward to telling you about the world of costume that inspires me, and will hopefully inspire you too.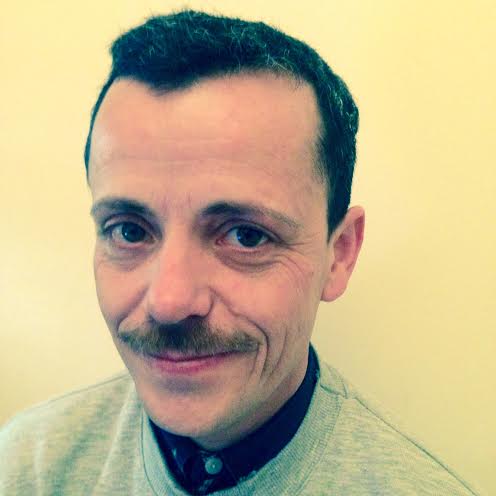 E-J Scott - Costume Society Ambassador 2014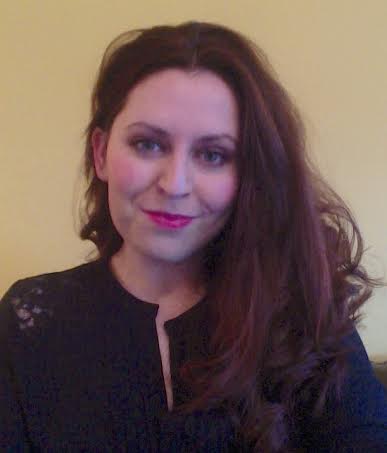 Jade Halbert - Costume Society Ambassador 2014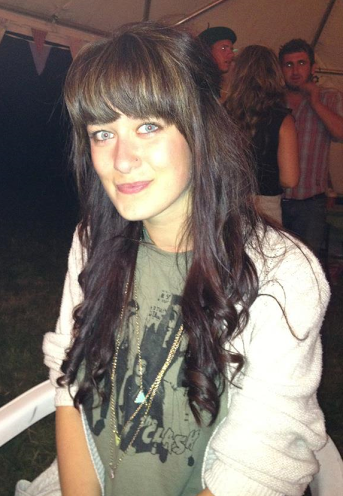 Kate Lyons- Costume Society Ambassador 2014
"