Living with Coco Chanel Book Review
Guest Blogger Casci Ritchie reviews the latest addition to a wealth of literature dedicated to fashion's most famous couturier, Gabrielle 'Coco' Chanel.
By Casci Ritchie
Much of what we know about Gabrielle 'Coco' Chanel has been steeped in fabrication, mostly crafted by Chanel herself over a close to six-decade reign as one of couture's most influential houses. In 'Living with Coco Chanel', fashion historian Caroline J. Young digs deep and offers a fresh insight into the genesis story of one of the world's greatest designers. This is achieved through the unique lens of the designer's former residences, interiors and landscapes. Wonderfully researched, the book is brimming with high quality archival images of garments, photographs and illustrations that beautifully convey this unusual telling of Chanel's story.
By using places to creatively tell the story of Chanel, Young opens up a new dialogue in relation to the much researched and revered designer. Each new environment is a tangible marker for an influential time in Chanel's vivacious life from orphan to the now legendary 31 rue Cambon store, apartment and creative hub. Young astutely unpicks Chanel's signature style and highlights the origins of many of her innovative designs which still impact what we wear today. The book draws ties to varying life experiences and their impact on the designer's artistry such as her formative years spent living in an orphanage in Aubazine, France. For example, Young notes that the nun's habits and simple surroundings directly influenced Chanel's classic colour palette of black, cream and white.
Challenging society's perceptions of how women should behave, the young designer created clothing that reflected her own independent lifestyle. As women went to work, enjoyed sports and jumped behind the driving wheel, Chanel triumphed jersey fabric and revolutionised the traditional womenswear silhouette. The book explores the impact of Chanel's environment up to her 'Twilight Years' during the late 1960s in Switzerland where the designer continued to design clothing, competing with Youthquake designers such as Mary Quant. Chanel's strength of character comes alive in 'Living with Coco Chanel'. This unique study of the places she lived, loved and created successfully demonstrates an ever-present impact to Chanel's life both in and out of fashion.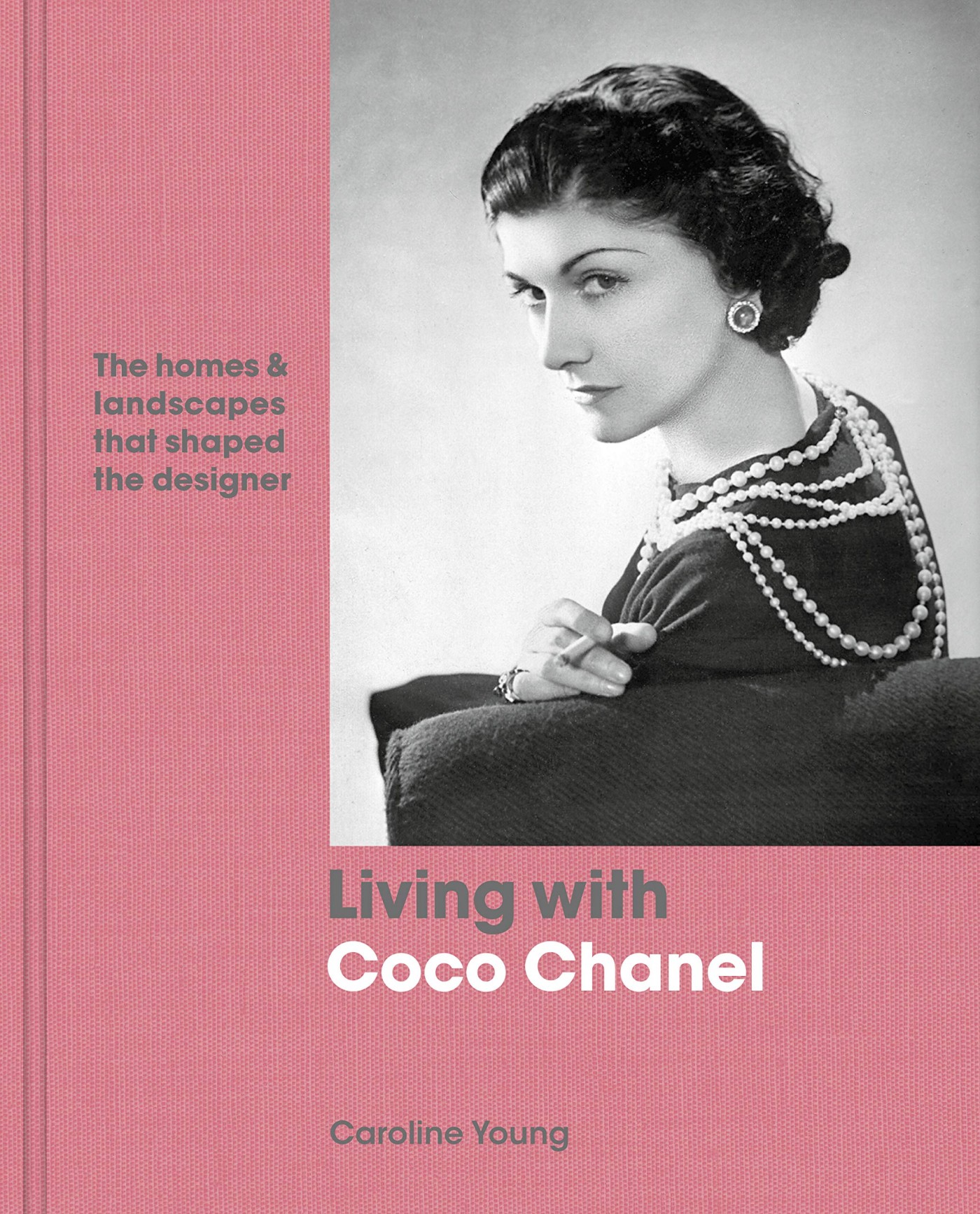 Cover of Caroline J. Young's 'Living with Coco Chanel'
"