Marchesa Luisa Casati - A Life In Fashion
CS ambassador Casci Ritchie looks back at the life and style of the eccentric fashion icon Marchesa Luisa Casati.
Casci Ritchie
Marchesa Luisa Casati, once one of the richest women in Italy, lived a life of extremes in her myriad of lavish palaces around Europe. She was an heiress, muse and patroness of the arts who during the early twentieth century lived a life of decadence to the point of destruction.
Along with her out of control spending habits, Luisa Casati became infamous across Europe for her flamboyant dress sense and alarming behaviour. It was rumoured that she walked her pet cheetahs in the moonlight through her gardens wearing nothing but furs. She would often wear her pet boa constrictor around her neck to parties and was rumoured to keep the ashes of her ex lovers in urns dotted around her home. (Image 1)
Luisa Casati famously exclaimed, 'I want to be a living work of art.' She commissioned portraits, outfits, jewellery and sculpture from some of the twentieth century's most evocative and celebrated artists. She was photographed by Cecil Beaton and Man Ray, painted by Augustus John and dressed by Erté, Leon Baskt, and Fortuny, to name but a few. Her striking looks and eccentricities showcased the designs perfectly and she enhanced her haunting beauty by hennaing her auburn hair, fashioning false eyelashes from fabric and ingesting belladonna to dilate her already oversized pupils. (Image 2)
One design partnership Luisa Casati nurtured for many years was with that of the prolific French designer Paul Poiret. The 'foundation dress', designed by Poiret circa 1920, was an elaborate series of wiring and pearls that was worn over a simple shift. (Image 3)
As her style became more outrageous she commissioned Leon Bakst, costume designer to the Ballet Ruses, to create opulent, outlandish garments to wear while hosting her infamous parties. Bakst designed a series of exotic costumes for her, such as the 'Danse Indo-Persane' - a series of deep blue and gold veils, ornate jewelled headdress and slippers. (Image 4)
By 1930 Luisa Casat was in debt by over $25 million and was forced to auction off her most beloved pieces of couture, some of which were rumoured to have been purchased by Coco Chanel. She passed away on the 1st June 1957 and was buried in her false eyelashes along with her embalmed pet pekingese. A muse to many, Marchesa Luisa Casati went on to inspire countless designers such as Dries van Noten, John Galliano and Alexander McQueen and continues to do so today.
Further Reading
1. Ryersson, S. and Yaccarino, M. (2004). Infinite Variety: The Life and Legend of the Marchesa Casati. Minneapolis: University of Minnesota.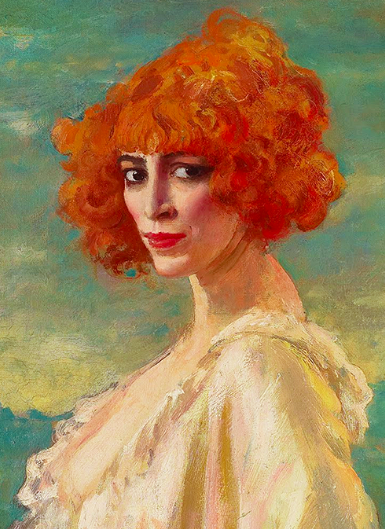 The Marchese Casati, portrait by Augustus John, 1919.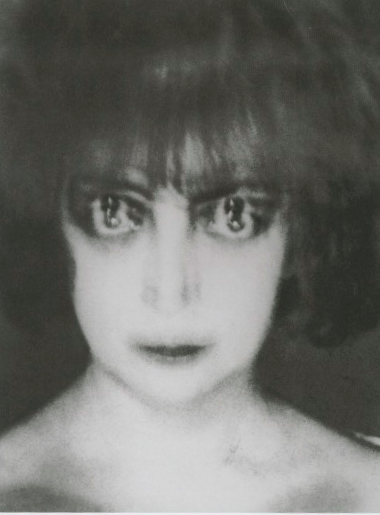 Marchese Luisa Casati portrait by Man Ray, 1922.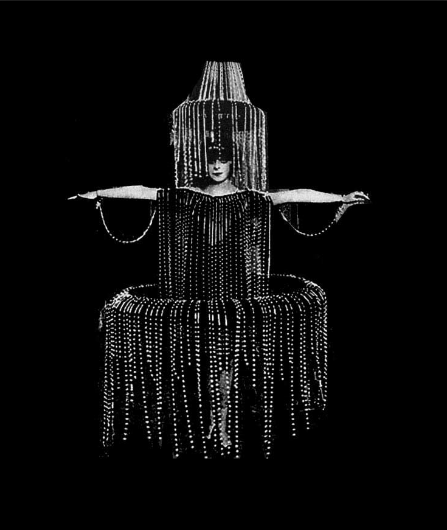 'The Fountain Dress' worn by Marchese Luisa Casati circa 1920, designed by Paul Poiret.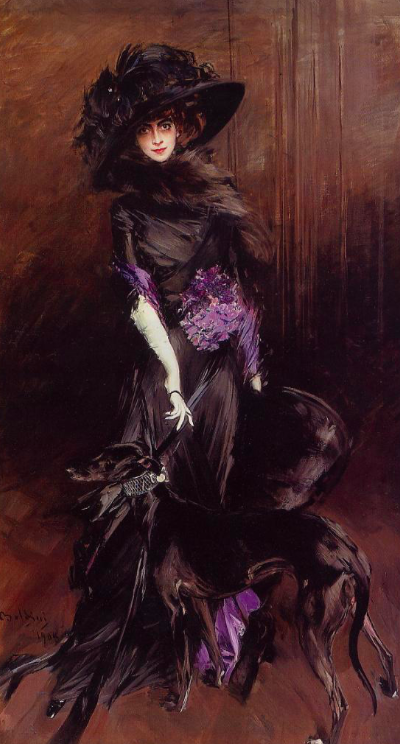 Marchese Luisa Casati with greyhounds, portrait by Giovanni Boldini, 1908.
"