'Middleton Folk' - Regency Costume Exhibition at the National Botanic Garden in Wales
This week's blog post was written by Costume Society member Helen Keatley and features the latest project for the Regency Sewing Group based at the National Botanic Garden in Wales.
In the summer of 1815, artist Thomas Hornor spent several weeks at Middleton Hall in Carmarthenshire, Wales capturing its recently completed lakes and parklands. Commissioned by the owner Sir William Paxton, he subsequently produced a series of 15 charming and lively paintings. They included not only forests and lakes, but also newly created waterfalls, bathhouses and watercraft.
The paintings also depicted numerous figures. As well as including the artist himself, they are presumed to be members of the Paxton family and their household staff, portrayed as admiring and enjoying the new parkland, conversing and preparing picnics. Almost 200 years later, these paintings proved invaluable to the National Botanic Garden of Wales (the Gardens), providing a blue-print for the major restoration of the parklands which had fallen into severe disrepair over the intervening years.
They also inspired the Garden's Regency Sewing Group to attempt to a creative challenge, to 'bring to life' the characters from the paintings.
The Garden's Regency Sewing Group first came together in 2019 with a mission to recreate Regency costumes for use at Garden events and they set to work planning an exhibition based on the costumes worn in the paintings. Despite the disruption of the pandemic, all six members of the Group kept in touch via Zoom and WhatsApp, and continued to exchange ideas, create and sew the costumes and accessories at home and were delighted when the exhibition, 'Middleton Folk', finally opened on July 1st, 2021 and runs until the end of September 2021.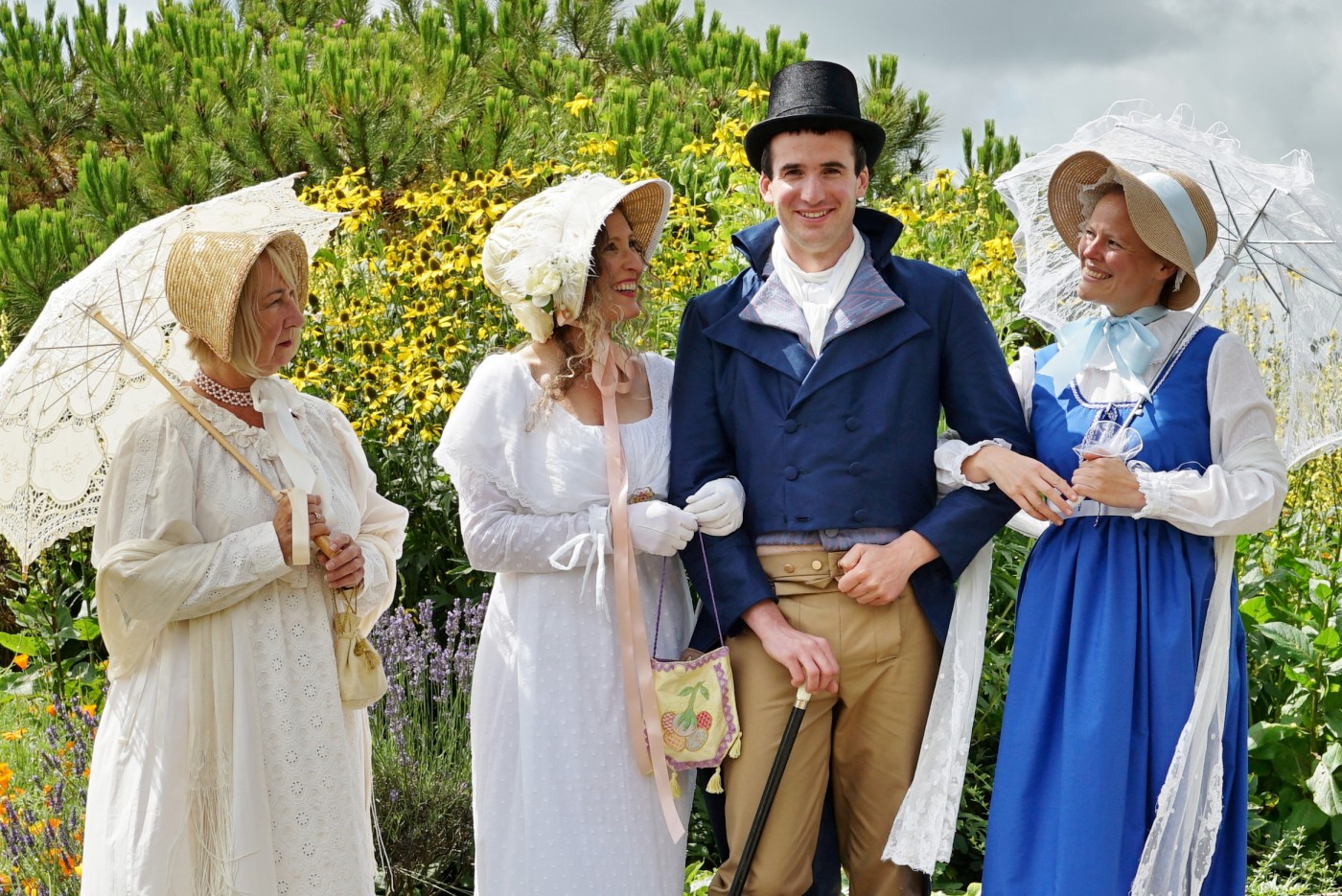 Image 2. Sewing group members, Kath, Jayne and Alice, together with William, a Garden staff member (and a good sport!)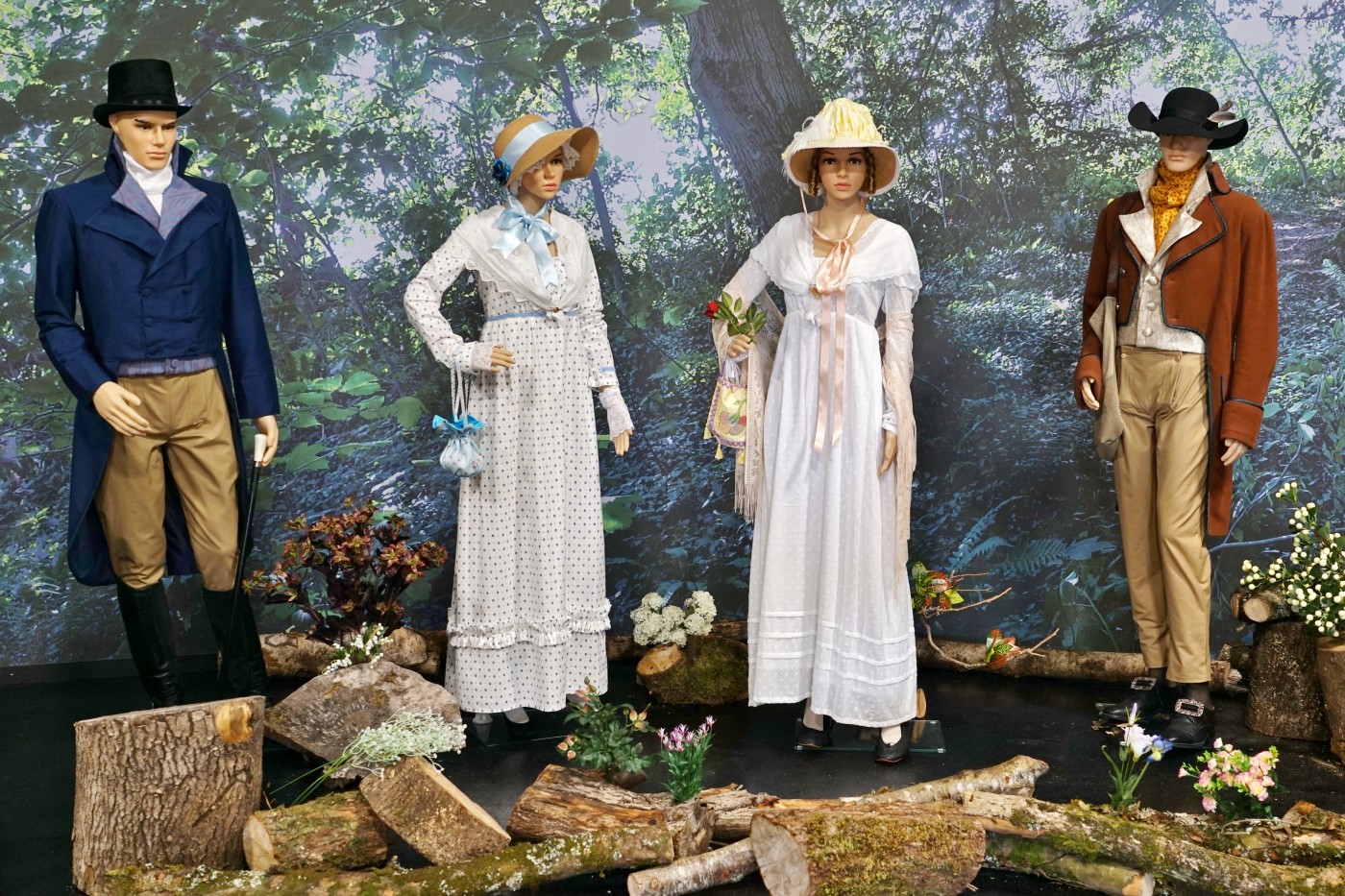 Image 3. We have four mannequins – the costumes are changed twice a month to ensure all our group members' creations are exhibited.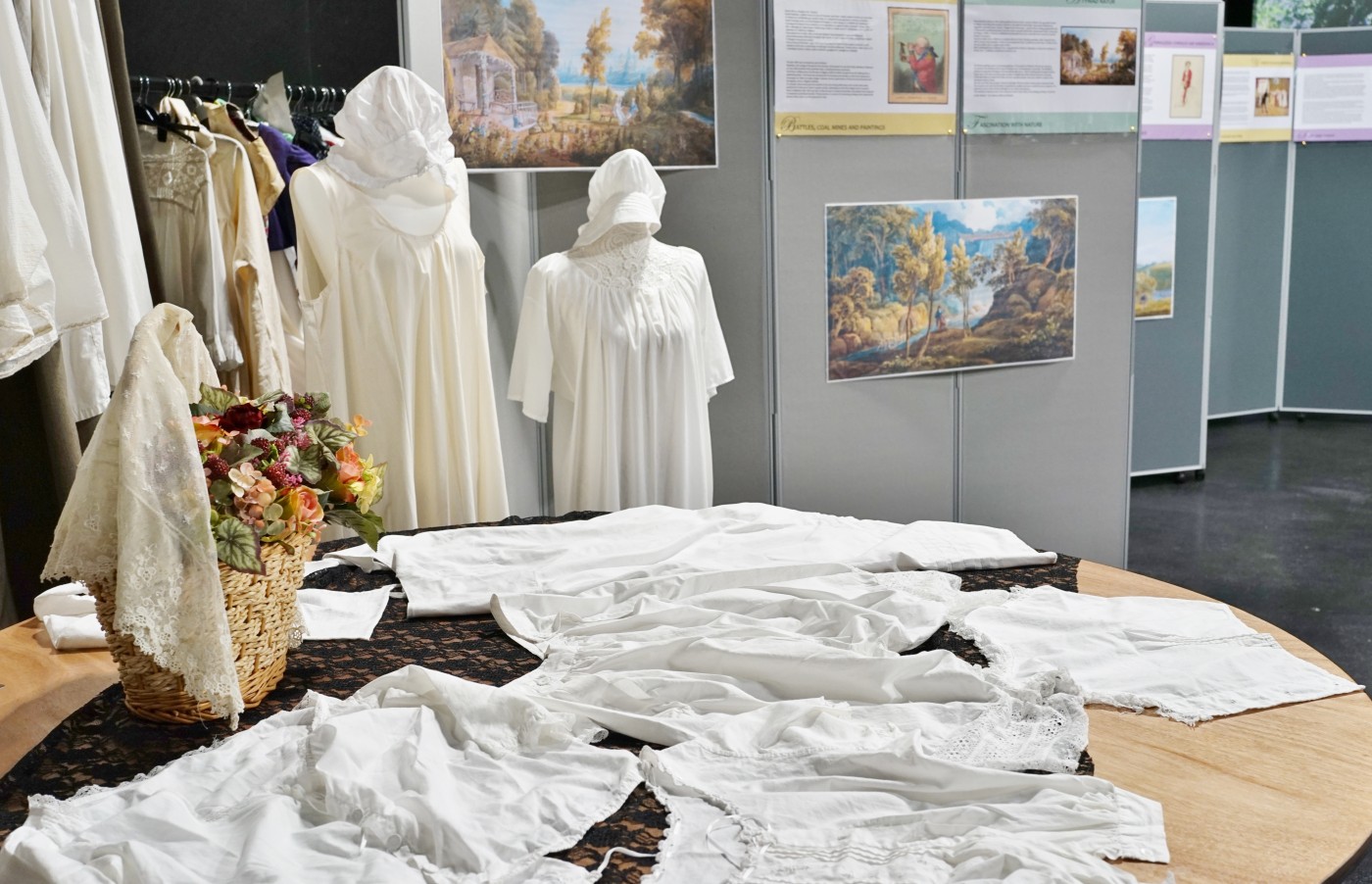 Image 4. Our display of authentic late 19th, early 20th century underwear – so very similar to those worn in Regency times.
Set against a photographic backdrop of the parkland, the exhibition comprises four figures dressed in costumes as depicted in the original paintings by Thomas Hornor. During the course of the exhibition, the outfits are refreshed every two weeks to ensure that the work of every group member will be displayed.
Although we are all amateur dressmakers, we have endeavoured as much as possible to create costumes as close to those worn in 1815, studying reference books and fashion plates, and we have thoroughly enjoyed the experience. Dressing up in our costumes at the Exhibition is also a guilty pleasure and an opportunity to welcome and explain all to our visitors!
Regency Sewing Group member Heather shares: "Following a long interest in Jane Austen novels and period costume dramas, I have become fascinated by the Regency era. So, I had no hesitation in joining a group of ladies planning an exhibition of Regency costumes. It was also an opportunity to rekindle my enthusiasm for sewing and although initially daunted with my first pattern, I have since made over a dozen costume items, for both men and women - as well as making some good friends! We are already planning our winter season…"
The Hornor paintings are also on show, as well as a series of explanatory posters describing the fashions, lifestyles and culture of 1815.
In addition to a display of hats created or embellished by group members, we also have a selection of handsewn vintage chemises, petticoats and nightwear (Image 4). Interestingly, although dated around early C20th, these examples of cotton underwear appear similar to those of the 1800s, hence their inclusion in the Exhibition… plus ça change!
Our members, Jane Balch, Kath Elvy, Val Bird, Heather Roper and Bronwen Wathan come from a variety of backgrounds including the RAF, education and fashion. Two of them studied dressmaking and design earlier in their careers. So as a group we benefit from a rich mixture of enthusiasm, inspiration and a love of creativity.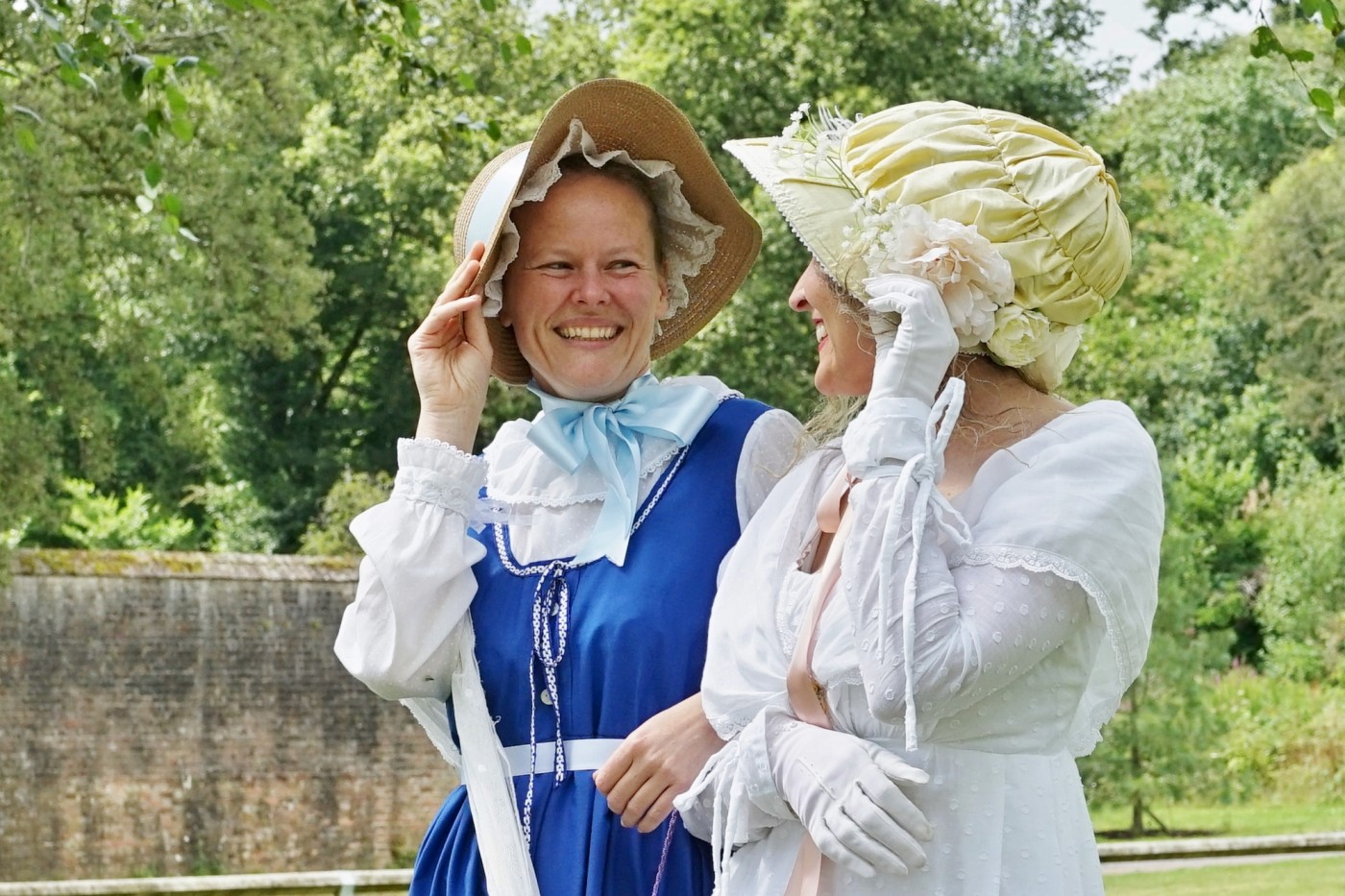 Image 5. Alice and Jayne – hanging onto their bonnets in the wind!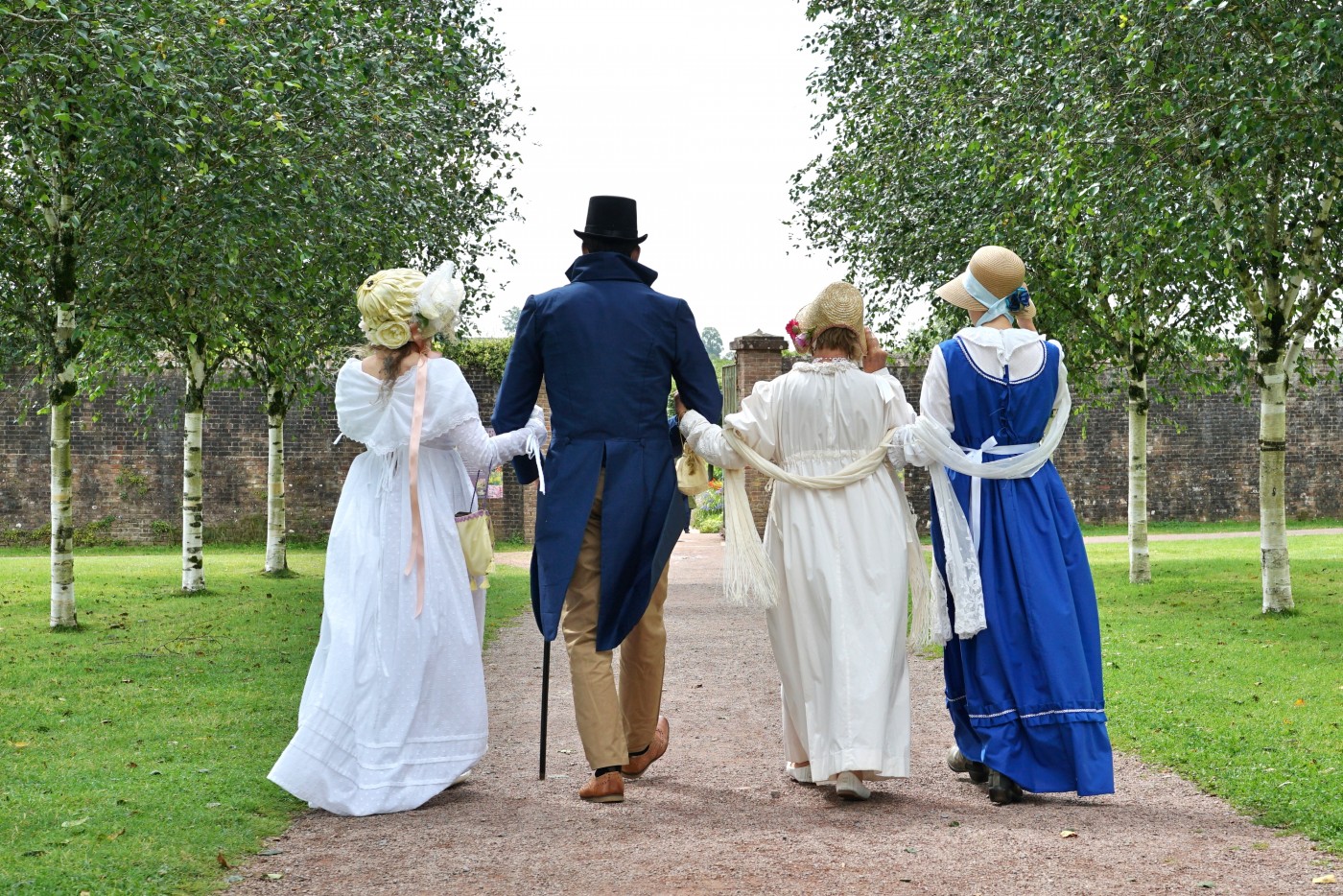 Image 7. Look no zips or elastic – we tried to be as authentic as possible!