Sampling Samplers: Translating Girls' Needlework into Fashion
In this week's blog, CS Ambassador, Isabella Rosner, examines the translation of girl's needlework into fashion.
This blog post has been adapted from a paper Isabella gave at the Sartorial Society seminar series on 11 February 2021.
Nearly a century ago, a vogue for dress textiles that celebrated American landscapes, history, and innovation rocked the United States silk industry. Amongst this slew of textile Americana is a pattern from 1929 called "Old Sampler – Paul Revere," made to resemble schoolgirl samplers of centuries past. The design of that textile is the focus of this blog post.
The push to create very American textiles in the 1920s derived from the realisation that the country was falling behind Europe when it came to designing innovative, visually engaging textiles. Two of the silk companies that led the shift to America-centric designs were the Stehli Silks Corporation and H.R. Mallinson and Company. Stehli started the trend with their "Americana Prints" collection from 1925 to '28 (figure 2), which involved famous American illustrators and photographers such as John Held Jr. and Edward Steichen creating textile designs that celebrated American themes like jazz and New York City. H.R. Mallinson and Company quickly followed Stehli's lead and then wholeheartedly devoted themselves to America-themed fabric collections.

Figure 2: "Rhapsody," Stehli Silks Corporation, 1925, John Held Jr., Cooper Hewitt. No:18343957


Mallinson released their "American National Parks" series in the spring of 1927, which was followed by "Wonder Caves of America" in autumn of that same year. In spring 1928, they released their "American Indian" series and a year later, in spring 1929, their "Early American" series hit shops. The early American series was based on historical events and figures thought to constitute a glorious American story. Each design was printed in at least seven colours, in several colourways, and on three or four different fabric grounds. It was the last of Mallinson's American-themed prints, as the Wall Street Crash of 1929 followed not long after and made these kinds of dress silks unprofitable.
"Old Sampler – Paul Revere" was part of this last series, sold alongside prints such as "Gardens of Old Salem"( figure 3), which depicts the seventeenth- and eighteenth-century structures of Salem, Massachusetts made famous by novelist Nathaniel Hawthorne, and "Betsy Ross/Liberty Bell" (figure 4), which features an Art Deco rendering of the Liberty Bell, thirteen stars with the coats of arms of the thirteen colonies, George Washington inspecting Betsy Ross's flag, and Philadelphia's Independence Hall. These early American prints, of which there are many, encapsulate both the vogue for Colonial Revival aesthetics and the fascination with new technologies. The textiles are vibrantly coloured and are peppered with depictions of bright lights and electricity, adding a Jazz Age energy and vibrancy to centuries-old events and figures.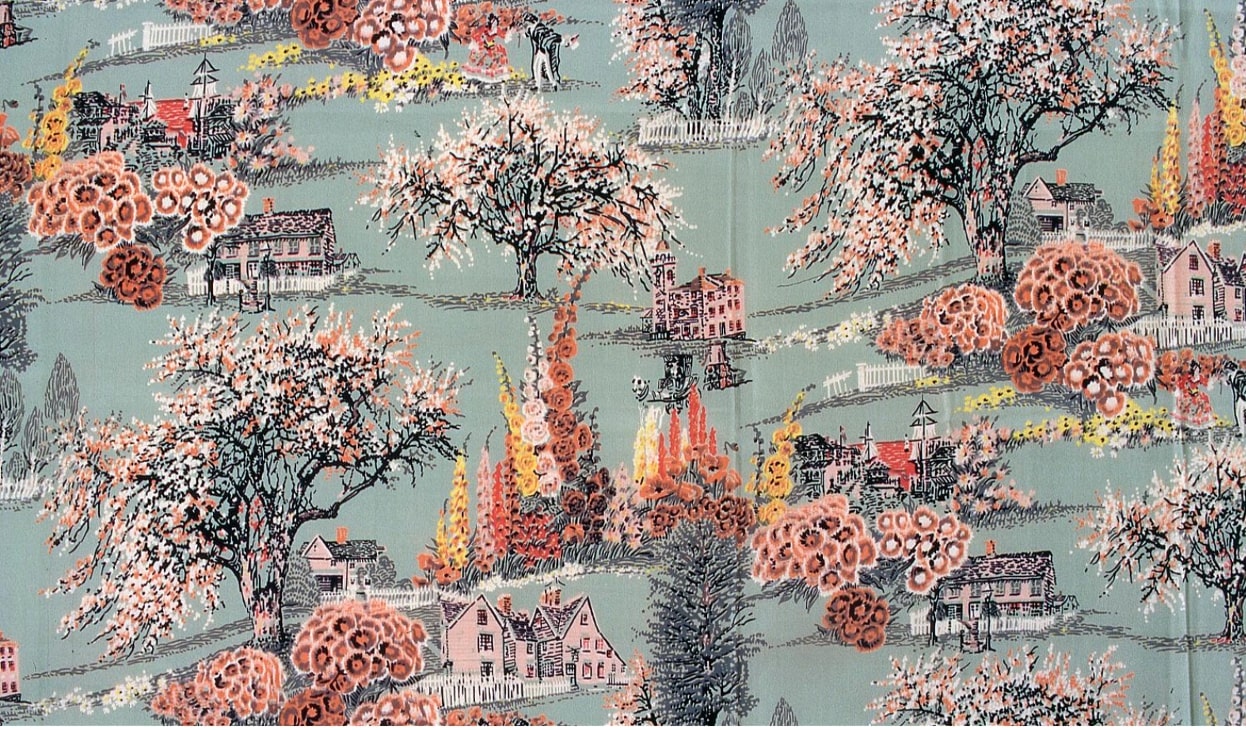 Figure 3: "Gardens of Old Salem," H.R. Mallinson & Co., 1929, National Museum of American History-Smithsonian Institute.TE.T05935


"Old Sampler" (figure 5) lacks some of the modernity of the other fabrics in the series, instead involving both a historical figure and a historical art form. The design features events and inscriptions from Henry Wadsworth Longfellow's 1860 poem "Paul Revere's Ride", such as hanging lanterns in a church tower and ploughing fields. Accompanying the Paul Revere narrative are design elements and motifs derived from samplers, such as alphabets, numerals, and geometric bands, and symbols like crowns, trees, lions, ships, and flowers. Everything has a cross-stitch effect, made to look stitched by hand instead of printed. The Mallinson textile drew inspiration not only from colonial American samplers but also from British and continental European examples. Even though the focus of the Early American series was, of course, the United States, the sources from which the "Old Sampler – Paul Revere" print borrowed were much more widespread.
The alphabet featured on the textile, with its dramatic serifs, is similar to both Scottish and German examples. The curved serifs of German samplers become more decorative and exaggerated in Scottish samplers. The symmetrical ship motif in the Mallinson fabric can be seen on hundreds of extant Dutch samplers from the seventeenth through the nineteenth centuries. Scottish samplers also feature ships, but they are not symmetrical like the examples on the Mallinson print. Because ships very rarely feature on colonial American samplers, Mallinson designer Walter Mitschke presumably took the motif directly from British and continental European examples. A certifiably Scottish motif found on the "Old Sampler" textile is the crown, seen on samplers from England, Germany, and the Netherlands, but most commonly found on Scottish examples. Additional motifs on the "Old Sampler" print taken from Dutch samplers include eight-pointed stars, hourglasses, checkerboards, and tiny lions. Historic schoolgirl needlework of the Netherlands often included numerous minuscule domestic and animal motifs. The silk also features German sampler motifs, specifically flower vases derived from Johann Sibmacher's hugely influential 1597 pattern book, Schön Neues Modelbuch. Many of these Dutch and German motifs also appear in Pennsylvanian Dutch and German samplers which are, of course, American, but which are from quite specific, relatively insular communities.
While most of the sampler elements are not actually from American samplers, several motifs are associated with American schoolgirl samplers and needlework more generally. These are flowers in baskets and charmingly triangular, stylised trees. They both came from British needlework but took hold in the needlework of the eighteenth-century American colonies. The flowers in the basket motif is usually associated with Quaker samplers, but by the nineteenth century, it was stitched onto non-Quaker samplers, too. Equally universal are the triangular trees, which are not limited to Quaker needlework and which were sometimes changed into slightly varied shapes in different regions of the American colonies.
Intriguingly, this supposedly American print is based largely on motifs from other nations, including the nation America was trying to separate from during the American Revolution. This mixture of motifs says much about not only the exchange of needlework trends and images but also about ideas of the history of the United States. Because sampler making was brought over with English colonists in the seventeenth century, it has always been considered one of the earliest American arts, a point of pride amongst many Americans whose ancestors immigrated centuries ago. In this author's experience, there is more interest in samplers and sampler making in the United States than there is in the UK, as evidenced by Betty Ring's seminal book, Girlhood Embroidery: American Samplers & Pictorial Needlework, 1650-1850, the most complete overview and analysis of American schoolgirl samplers. It is the only text of its kind – there is no equivalent for British or European samplers.
Many of the motifs on the Mallinson textile did eventually become "American" because they came with sampler makers who immigrated. However, the textile's print is a far cry from any sampler made in colonial America when Paul Revere went on his midnight ride. So, then, what can one say about dressing oneself in this very "typically American" print that is not very American at all? Present in this textile is a sense of nostalgia for American exceptionalism and greatness that never really existed. In the case of "Old Sampler – Paul Revere," what is meant to celebrate a typically American art form largely celebrates the work of girls thousands of miles away. This sense of nostalgia and sentimentality for a fabricated American past is not surprising, though, as the fabric was produced during a period of rapidly increasing industrialisation and technological change. As is evident, that yearning for the good old days that may have never existed in the first place is not new.