The New Faces of 2020, Part 2: Welcome Costume Society Ambassadors!
In our second round of introductions, please welcome the new Costume Society Ambassadors for 2020!
Ella Muir
Ella is a postgraduate researcher at Roehampton University, currently in her first year of exploring queenly fashion and self-fashioning in England and France between 1486-1603. Ella is interested in the subversive: fabrics, hues and heraldry carried weighty cultural significance at these royal courts, whose inhabitants made deliberate declarations through clothing as conscious performances of commentary, consensus or confrontation. When Ella was initially considering the possibility of applying for a PhD, the Costume Society was one of the first organisations she came across; its journal, blog posts and online community became invaluable sources of information and inspiration. Ella is thrilled now to be able to support the organisation as an Ambassador and looks forward to paying that back: creating content, writing her own blog posts, and joining a vibrant community borne of and bonded by a shared appreciation for costume, clothing, couture and the finer things in life.
Grace Bentley
Grace Victoria Bentley is a recent BCU graduate specialising in Costume Design & Making, who has also made a recent study of Hand Embroidery, including Goldwork and Tambour beading. Grace first understood the desire to become a Costume Designer through watching films such as Phantom of the Opera and The Lord of the Rings trilogy. Her many Costume-related passions include the how and why of historical dress, developing costume through character study, draping on the stand and creating detailed surface texture. Grace joined the Costume Society as an Ambassador to try her hand at writing on topics of interest for a group of like-minded people and to develop further ties within the community. 
Isabella Rosner
Isabella Rosner is a first-year PhD student at King's College London, where her focus is on Quaker women's decorative arts before 1800, specifically 17th-century English needlework and beadwork and 18th-century Philadelphian wax and shellwork shadow boxes. Isabella specialises in the study of Early Modern British needlework and 17th- through 19th-century schoolgirl samplers. Originally from Los Angeles, Isabella has worked at the Met, LACMA, Colonial Williamsburg, Kettle's Yard, and the Fitzwilliam Museum, and hopes to become a textile curator once she has finished her PhD. You'll be able to spot Isabella anywhere by the colourful vintage clothes she wears. Through the Ambassador programme Isabella hopes to bring her passion for textiles (specifically those made by and for women) to members of the Costume Society, as well as bringing insights from the world of academia and postgraduate research to a broader audience.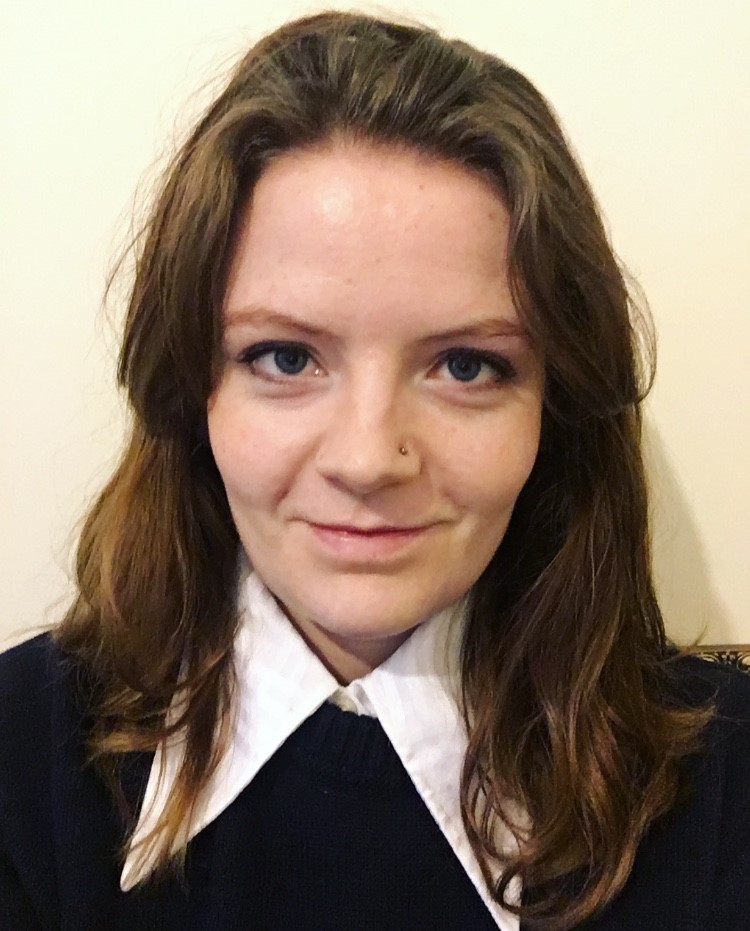 Introducing Costume Society Ambassador Ella Muir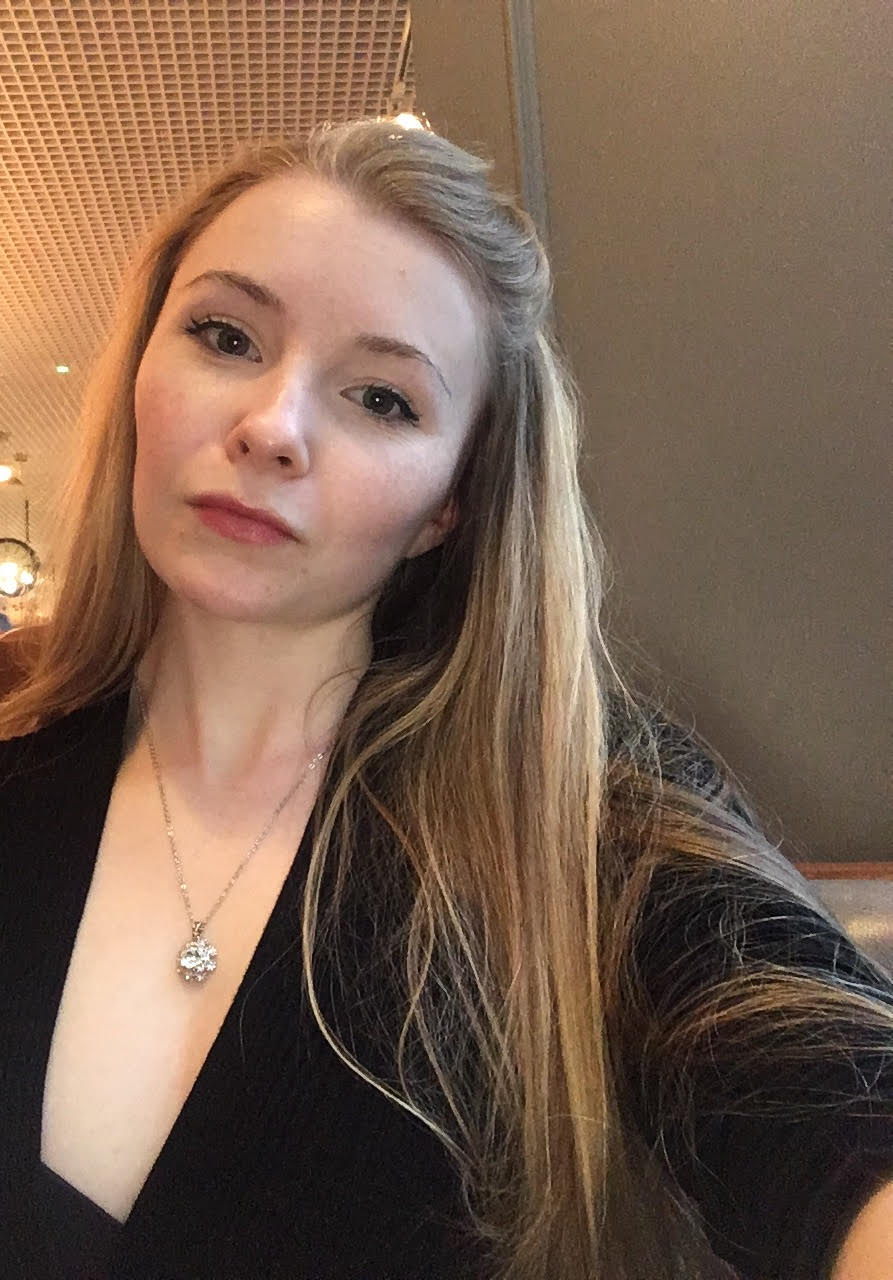 Introducing Costume Society Ambassador Grace Bentley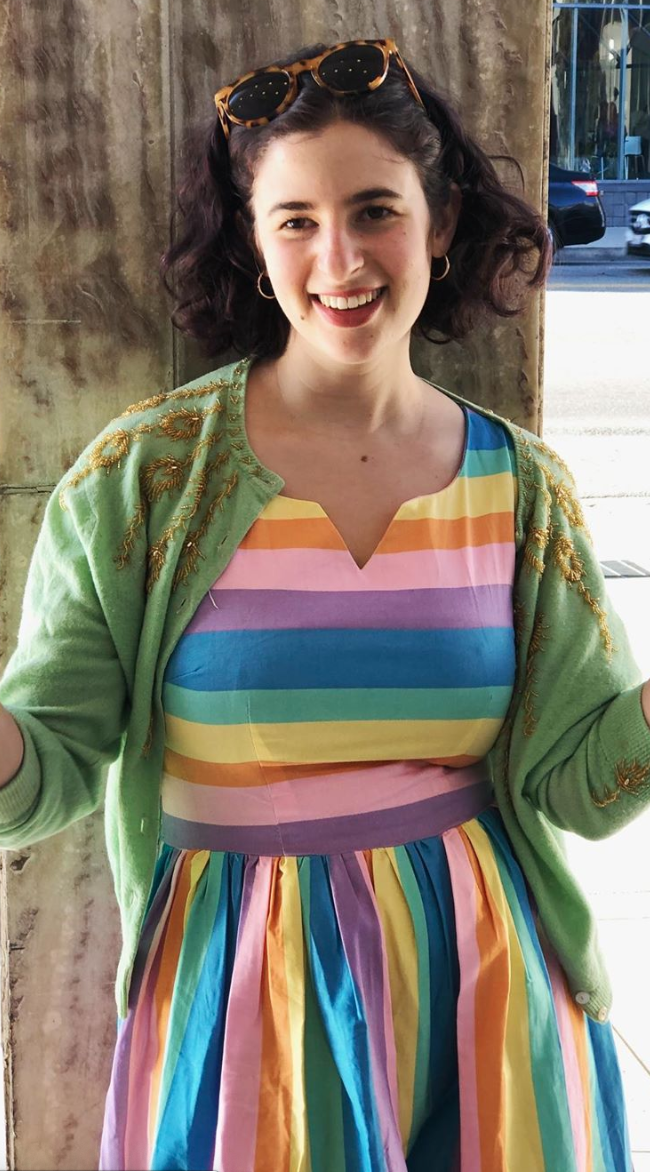 Introducing Costume Society Ambassador Isabella Rosner
"