The Rise of the Christmas Jumper: A Brief History
Ubiquitous during the festive period, CS Ambassador Abigail King discusses the history of the Christmas Jumper.
by Abigail King
The Christmas jumper is a festive tradition that has grown in popularity over recent years. From simple beginnings it has gone from hideously misjudged gift from a well-meaning relative to desirable festive season fashion. In 2019, charity Hubbub, predicted that 12 million Christmas jumpers would be sold in the UK in lead up to and during the festive period [1]. Its popularity during the festive season is renewed each year with silly new designs, sparkly snowflakes and even the addition of the latest technology to brighten up the knitwear. But the Christmas jumper was not always a festive fashion statement and it has a long history dating back to the nineteenth century.
It has been argued that the gaudy knitwear we know today is descended from the jumpers worn by Scandinavian fishermen in the 1890s. These hand-knitted jumpers were often knitted in two or more colours and characterised by bands of geometric patterns and were given names from local areas, like the Fanakofte and Setesdalskofte [2]. It was once believed that these jumpers which distinguished men from different communities were used to help identify those who drowned at sea. However, this idea has now largely been discredited. The popularity of these jumpers spread quickly from rural communities as townspeople took up outdoor pursuits, such as hiking and skiing, and required clothing that provided extra warmth. The humble fisherman's jumper quickly became elevated and seen as a symbol of luxury as affluent travellers came to Europe to ski and were photographed wearing them. Hollywood stars, including Clark Gable, Gary Cooper and Ingrid Bergman, helped sell the lifestyle to ordinary people who in turn knitted their own jumpers to mimic the celebrities they admired [3].
During the twentieth century there were a number of manufacturing advances which took place that made it easier to mass produce knitwear using new machinery and synthetic fibres. This allowed the jumpers to be lightweight and customisable and in turn made them more appealing to consumers as well as being cheaper to buy. As the era of advertising dawned, knitwear featured heavily in Christmas adverts and replaced suits and dresses with chic styles that encourage consumers to buy seasonal goods. Thanks to the 1960s ad men knitwear became associated not only with Winter but with Christmas (figure 1). However, despite its new festive ties the jumper was still a long way from becoming the garish, Christmas-themed jumpers we are familiar with today. Rather than a jolly Father Christmas adorning the front, the jumpers featured designs that were reminiscent of the 1890's geometric patterns and were much simpler. As fashions changed so did consumers tastes in knitwear. The 1980s was a period characterised by bold colours and abstract patterns and this was transferred into knitwear trends. As edgier knits were shown on the catwalk they trickled down through the stars of the small screen and onto the streets, paving the way for the rise of the ugly Christmas jumper.
Although already popular in the United States due to the rise in ugly Christmas jumper parities and family photo Christmas cards [4]. The ugly Christmas jumper's first resonating steps into British popular culture was perhaps Colin Firth's Mark Darcy (figure 2) in 'Bridget Jones's Diary' (2001), in which he is seen wearing a rollneck with a giant reindeer's head knitted into the front. Since then Brits have embraced the novelty statement Christmas Jumper, with everyone from celebrities and politicians to whole families wearing themed knitwear – the sillier the better. Over the past few years Christmas jumpers have come decked out in fairy lights, can be connected to phones, and have sound clips in them. With over-the-top designs out preforming more muted designs in 2016. They have come a long way from the cosy Scandinavian fisherman's cold weather wear and are now changing again. Some consumers are favouring designs that embrace fashionable festive trends, such as Lurex sparkles, sequin embellishments or the traditional Fair Isle pattern (figure3). Nevertheless, with retailors seeing on average a 15% increase in sales year on year it seems like the Christmas jumper is here to stay in all its forms, with jumpers that are vintage, ugly and garish or chic, modern and fashionably depending on the wearer's tastes and sense of humour [5].
References:
[1] Issuu. 2019. 12 Million Christmas Jumpers Set To Be Bought This Year And Most Are Made Of Plastic. [online] Available at: < https://issuu.com/hubbubuk/docs/hubbub_christmas_jumpers_2019.12.06_press_release > [Accessed 8 November 2020].
[2] Norskfolkemuseum.no. 2020. From Luxury To Everyday Use - Norsk Folkemuseum. [online] Available at: < https://norskfolkemuseum.no/en/from-luxury-to-everyday-use > [Accessed 8 November 2020].
[3] Wild, B., 2016. A History Of The Christmas Jumper. [online] DR BENJAMIN WILD. Available at: < https://benjaminwild.co/2016/12/11/a-history-of-the-christmas-jumper/ > [Accessed 8 November 2020].
[4] Lauer, J., 2016. The History Of The Ugly Christmas Sweater. [online] Complex. Available at: < https://www.complex.com/style/2016/12/the-history-of-the-ugly-christmas- sweater/#:~:text=Ugly%20Christmas%20Sweaters%20as%20Anti%2DFashion&text=Then%2C%20in%20the%20new%20millennium,started%20throwing%20ugly%20sweater%20parties.&text=According%20to%20the%20book%2C%20two,Ballroom%20in%20Vancouver%20in%202002 .> [Accessed 8 November 2020].
[5] BBC News. 2018. Christmas Jumper Day: Who Wins, Retailers Or Charity?. [online] Available at: < https://www.bbc.co.uk/news/uk-46413369 > [Accessed 8 November 2020].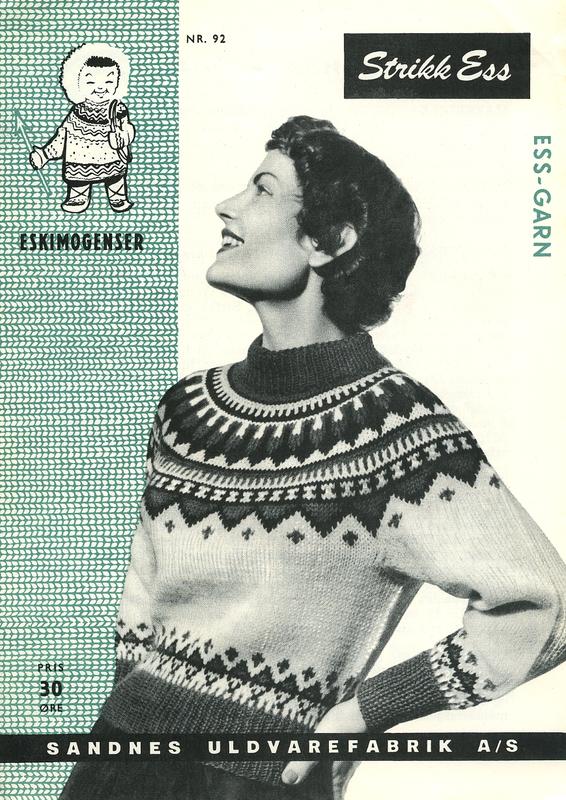 1. Advertisement for Winter/Christmas jumper, c.1960s.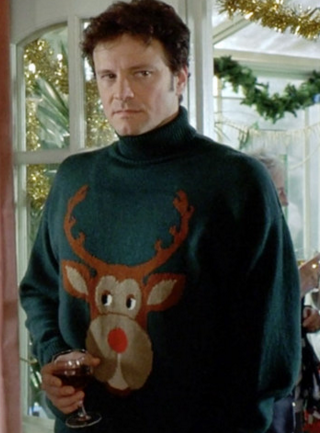 2. Colin Firth as Mark Darcy in 'Bridget Jones's Diary' (2001).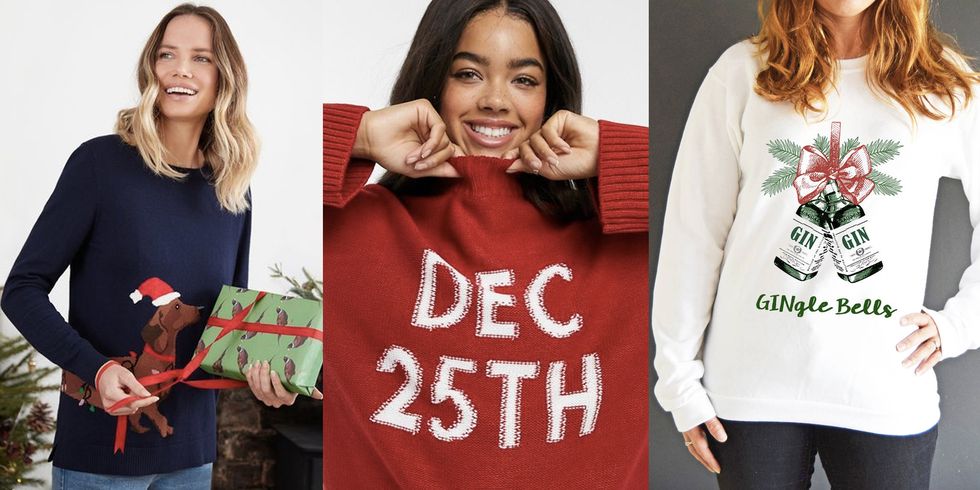 3. Variations of the Christmas Jumper.
"