Walk, Walk, Fashion Baby: 18th Century Fashion Dolls
This week's blog by CS Ambassador Isabella Rosner explores the origins and importance of 18th century fashion dolls.
by Isabella Rosner.
How did a fashionable eighteenth-century lady keep up with sartorial trends? After all, there were no adverts or mannequins in department stores, and magazines were still in their infancy. Enter the Pandora, or fashion doll.
While fashion plates that illustrated the latest styles were in use in the eighteenth century, it was necessary to see the newest modes in the flesh, too. That's not only because seeing fashions on paper is very different to seeing them in person, but also because clothing in the eighteenth century was very, very expensive and therefore those in the market for new clothes needed to ensure they knew what they were buying. Pandoras, also known as poupées de mode or Queen Anne Dolls, were the tools by which dressmakers, milliners, tailors, and fashion merchants displayed the newest fashions, usually the latest trends from Paris [1].
Scholars disagree on the origins of these dolls -- with some saying they originated in Renaissance Italy and others claiming beginnings in fourteenth-century France -- but what is agreed upon and well documented is that, by the eighteenth century, these dolls were more popular and widely used than ever before. Most fashion dolls, at least the ones that survive, are made of painted wood and real human hair. Some have glass eyes but most have painted faces, instead. Luckily for modern viewers, most surviving Pandoras from the period maintain their contemporaneous, high-quality costumes.
Fashion dolls were so important to fashionable eighteenth-century citizens that they were immune to international tensions and warfare. In 1704, during the War of the Spanish Succession, the author Abbé Prévost wrote of a fashion doll, 'By an act of gallantry which is worthy of being noted in the chronicles of history for the benefit of the ladies, the ministers of both courts granted a special pass to the mannequin, that pass was always respected, and during the times of greatest enmity experienced on both sides the mannequin was the one object which remained unmolested' [2]. And in 1712, when France and England were once again at war, fashion dolls being sent from Paris to London were exempt from embargos and were even given a cavalry escort. Dolls were also sent from England to the American colonies. This is the case for a circa 1748 doll that, after being a fashion doll, became a girl's toy so beloved that someone made a shadow box with an interior painting with trees and parrots in which to keep her safe.
Fashion dolls were so popular some women made their own versions, creating dolls that wore miniature (and sometimes life size) versions of their owners' dresses. French king Louis XV's mistress Madame de Pompadour had a life size fashion doll of herself made, which was then dressed in a fashionable wardrobe. Marie Antoinette followed suit. After she ascended the French throne, she had her favourite dressmaker, Rose Bertin, dress a life size doll of Marie herself in the designer's latest creations. This trend reached beyond those at court, too. Across the English Channel, a woman named Laetitia Clark Powell made a series of dolls she dressed in tiny versions of her real clothing. 13 surviving examples, including a miniscule version of her 1761 wedding dress, are in the Victoria and Albert Museum. Fashion dolls were not only ways for stylish women to follow the latest trends, but also for them to commemorate and celebrate their own wardrobes.
Before there were Barbies and Polly Pockets, there were Pandoras. Clearly, displaying fashions in miniature form has been appealing for centuries. But luckily for us twenty-first century folk, our dolls don't need a cavalry escort. We just need to click a single button on Amazon. Laetitia Clark Powell could've never imagined.
References:
[1] Werlin, Katy. 'The Fashion Doll'. The Fashion Historian. February 2010. http://www.thefashionhistorian.com/2010/02/fashion-doll.html
[2] McMasters, Lynn. 'Doll Fashions'. Costumes by Lynn McMasters. http://lynnmcmasters.com/dollfashion.html
Bibliography/ Further Reading:
1. Voyles, Masha. 'Before Anna Wintour? The Pandora Doll'. That Muse. https://thatmuse.com/2019/11/08/before-anna-wintour-the-pandora-doll/
2. 'Dolls'. Medieval & Renaissance Material Culture. http://www.larsdatter.com/dolls.html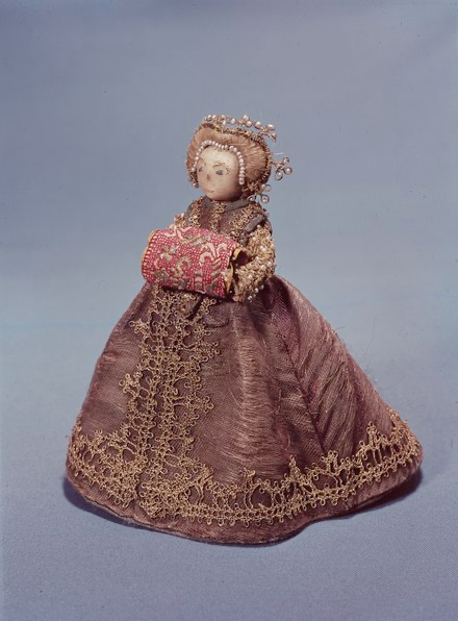 Pandora fashion doll, circa 1600, Swedish, originally owned by Christina of Holstein-Gottorp or Catherine of Sweden, Livrustkammaren.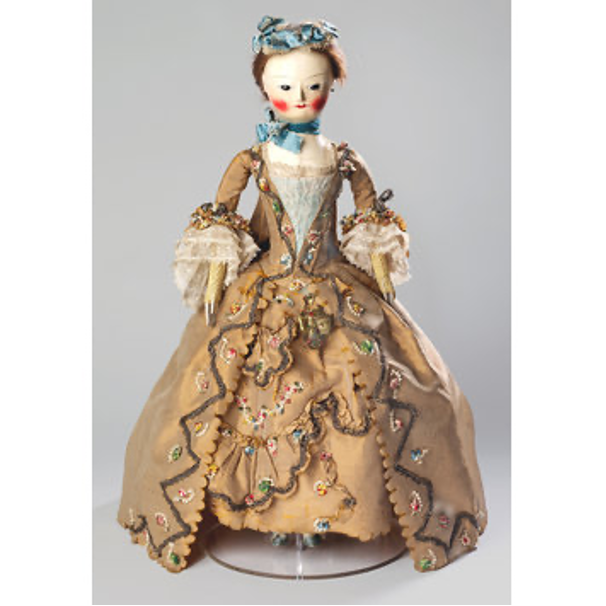 'Doll with dress and accessories'. 1755-60. English. Victoria and Albert Museum.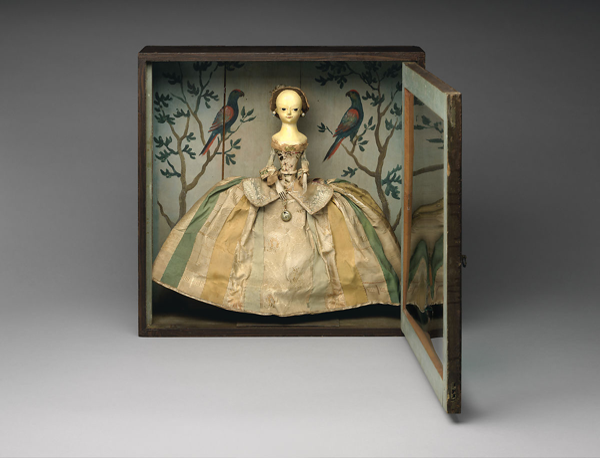 'Doll in a box'. Circa 1748. British (doll) and American (box). Metropolitan Museum of Art.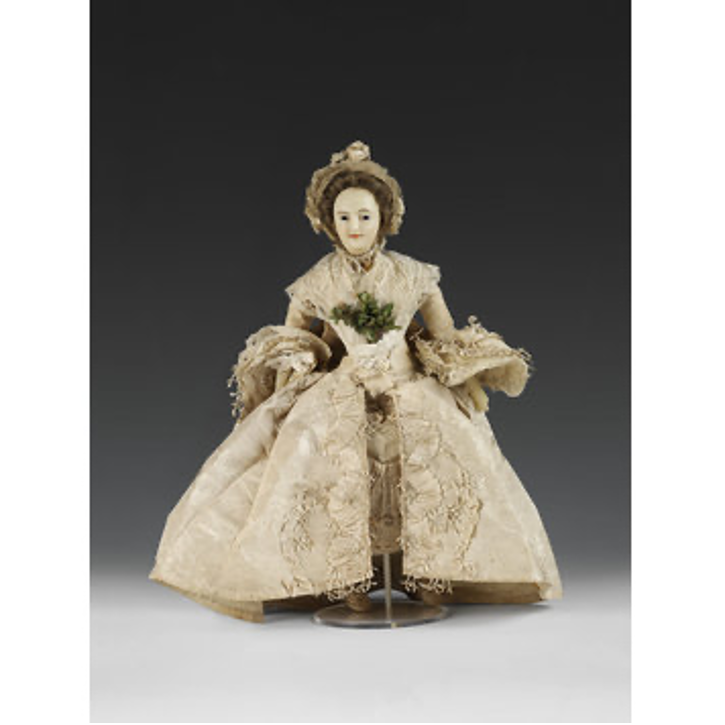 'Mrs Powell Wedding Suit 1761'. Laetitia Clark Powell. English. Victoria and Albert Museum.
"