Mary Quant Curator's Tour
Join Mary Quant exhibition curator Jenny Lister for this exclusive tour at the V&A
Mary Quant, Curator's Introduction, Friday 7 June 2.15 – 2.40pm
Join curator of the exhibition, Jenny Lister, for this exclusive introduction to the exhibition, Mary Quant, which explores the work of one of the most significant British fashion designers of the twentieth century.
Jenny will give an insight to how the exhibition evolved behind the scenes and came to fruition.
Please meet in the Raphael Cartoon Gallery, V&A
Tickets £3 members/£5 non members Please book your ticket for the introduction via eventbrite by clicking on the BOOK ONLINE button at the top of this page. You will need to book your ticket for entry to the exhibition separately via the V & A website.
https://www.vam.ac.uk/exhibitions/mary-quant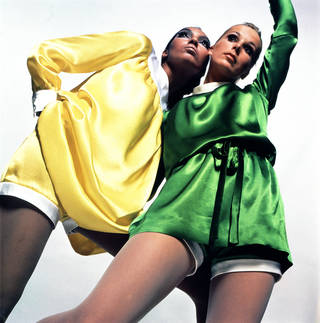 Kellie Wilson and Model, 1966 Duffy and Duffy archive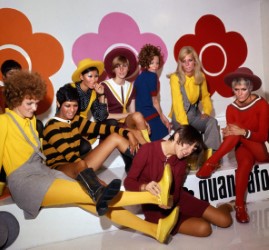 Mary Quant and models at footwear collection launch, 1967. PA Prints, 2008.
"