Masterpieces: Art and East Anglia
Masterpieces: Art and East Anglia 14th September 2013
A major exhibition celebrating the culture and artistic heritage of East Anglia will mark the unveiling of the newly-refurbished galleries by Foster + Partners. It will present some 250 objects that the region has inspired, produced and collected, as well as treasures that have long been associated with the area, loaned by major public and private collections such as the Royal Collection, British Museum, National Gallery and V&A.

This will be a rare opportunity to see the privately owned portrait of Sybil Sassoon, Countess of Rocksavage (later 5th Marchioness of Cholmondeley) painted in 1922 by Sir John Singer Sargent exhibited alongside the striking dress from the house of Worth that she wears in the painting (Figures 1 and 2). Sybil, daughter of Sir Edward Sassoon and his wife Aline Rothschild, had met Sargent at her grandmother's house in Paris. She was one of the few people who could tempt him to paint portraits after 1907, when he announced his retirement, and this was one of his last oil portraits. It shows his astonishing skills as a painter, particularly of black fabric, here enlivened by gold, and overlaid with pearls and a scarlet collar.

Also of interest are the references to footwear. Shoemaking has been an important trade in Norwich for more than 700 years and it is possible that in 1792, James Smith, a local cordwainer became the first shoemaker in the country to offer an alternative to bespoke footwear. He perfected a series of lasts allowing footwear to be made in greater quantities and the company he founded still trades as Start-rite Shoes. By 1931, as many as 10,800 people were employed in 26 Norwich shoe factories. Norwich took a leading role in the development of correct fitting and foot care: Start-rite, Kiltie and Van Dal became household names for quality and reliability.

On display will be a woman's shoe, c.1926-1930 (Figure 3), loaned by the Bridewell Museum, Norwich. Of white calf and kid leather it is overlaid with gold leaf and with further interlaced decoration of leather bands to form a pattern over the vamp, sides and heel of the shoe. It was made by Claude Robert Wilkinson who was a pattern cutter and designer with Howlett & White Ltd of Norwich. This example was never made for sale - it would have been too expensive to produce commercially - but probably for an exhibition or trade fair to demonstrate the skill and superb craftsmanship of Norwich shoemakers. Howlett & White became better known as Norvic Shoe Co Ltd; by 1909 its factory was one of the largest in Britain and by 1935 the Norvic Group had become the largest shoe manufacturer in the country.
The exhibition will be accompanied by a fully illustrated catalogue.
Sainsbury Centre for Visual Arts, University of East Anglia, Norwich NR4 7TJ
Tel. +44 (0)1603 593199 www.scva.ac.uk
Open: Tuesday to Sunday, 10am to 5pm. Closed Mondays, including Bank Holidays.
Closed: 24 December 2013 - 1 January 2014.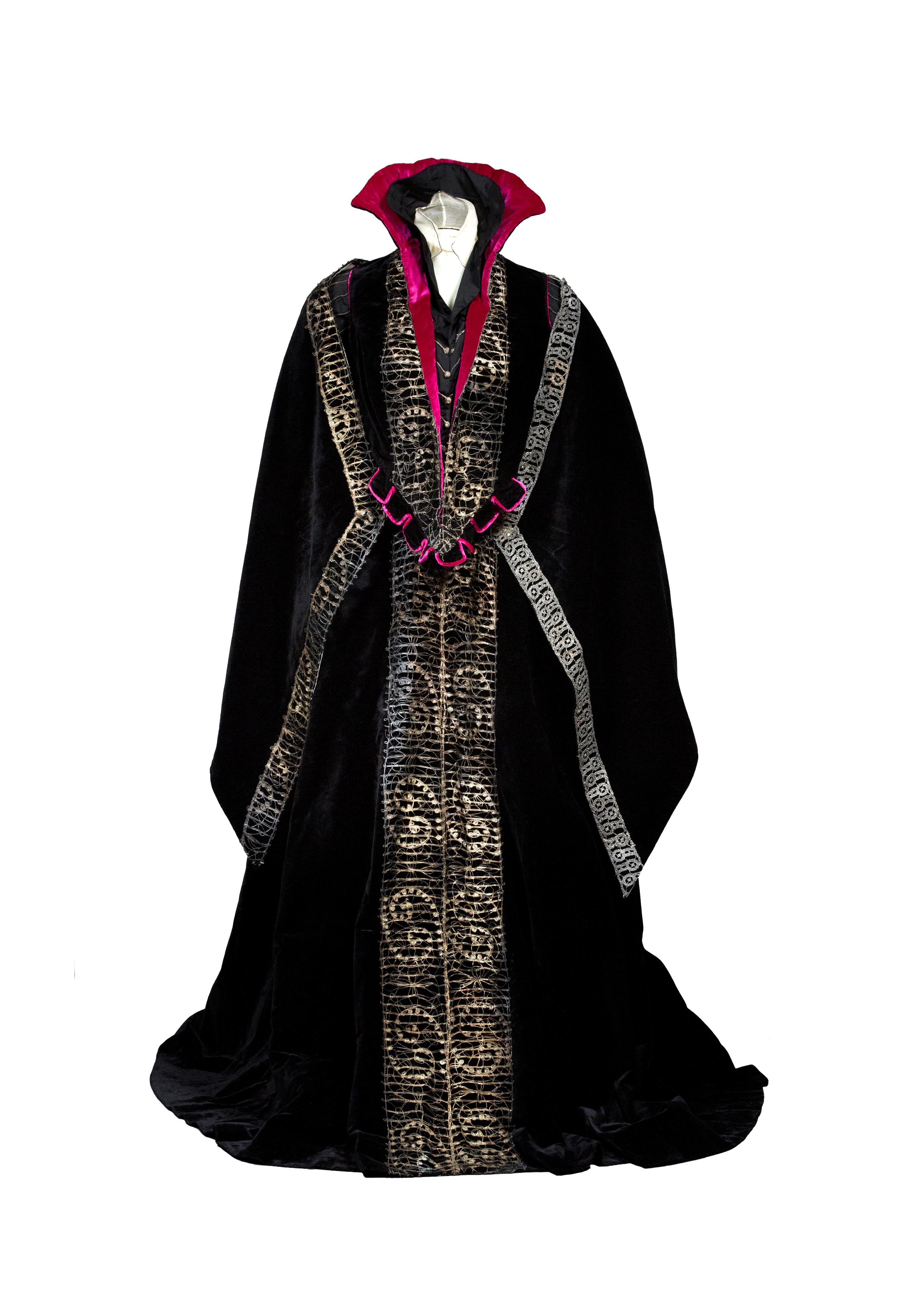 Dress by the house of Worth, as worn by the Marchioness of Cholmondeley in her portrait by Sargent, 1922. Private Collection. © Photo: Pete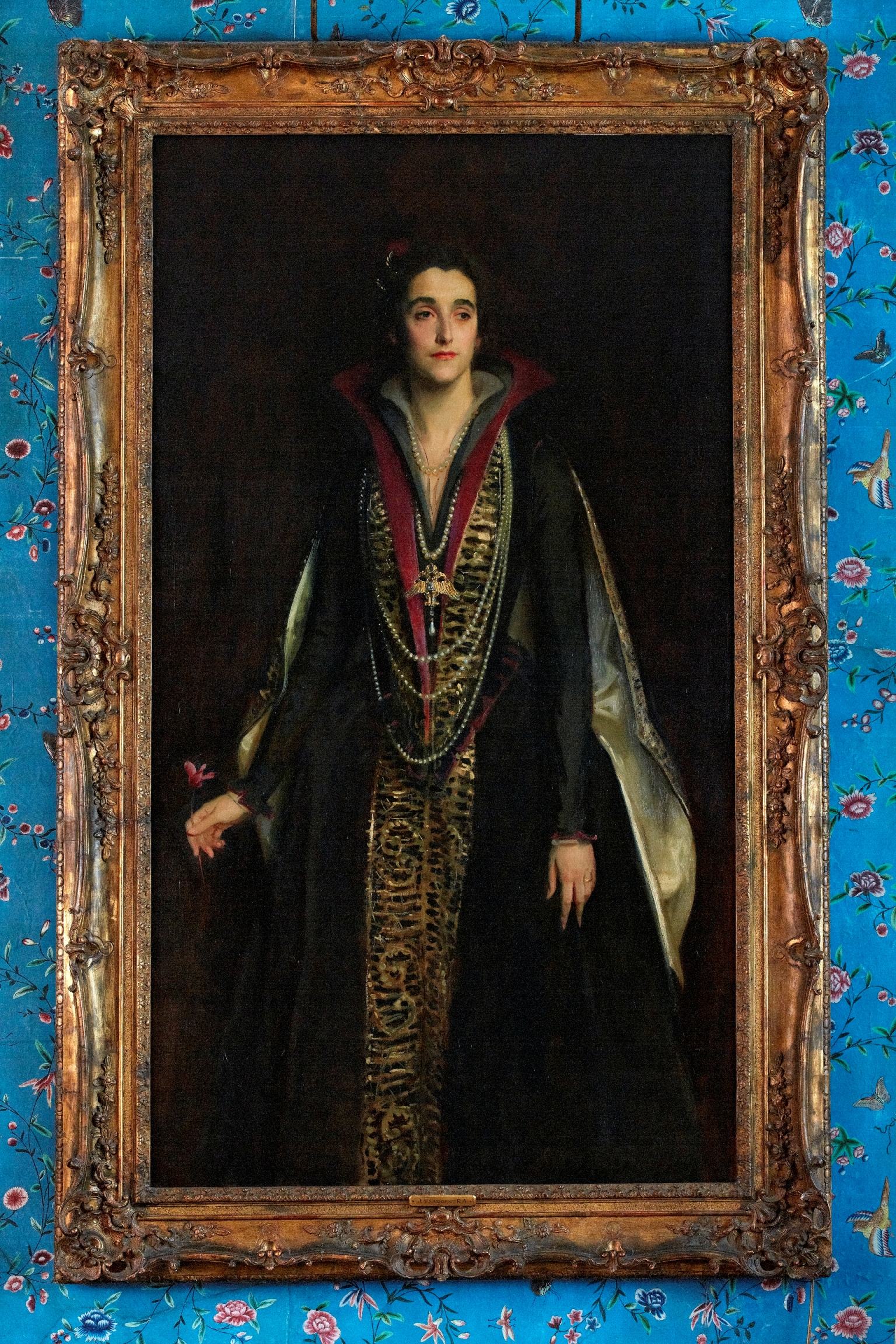 John Singer Sargent (1856-1925), Portrait of the Marchioness of Cholmondeley, 1922. Oil on canvas; 161 x 93 cm. Private Collection. © Photo: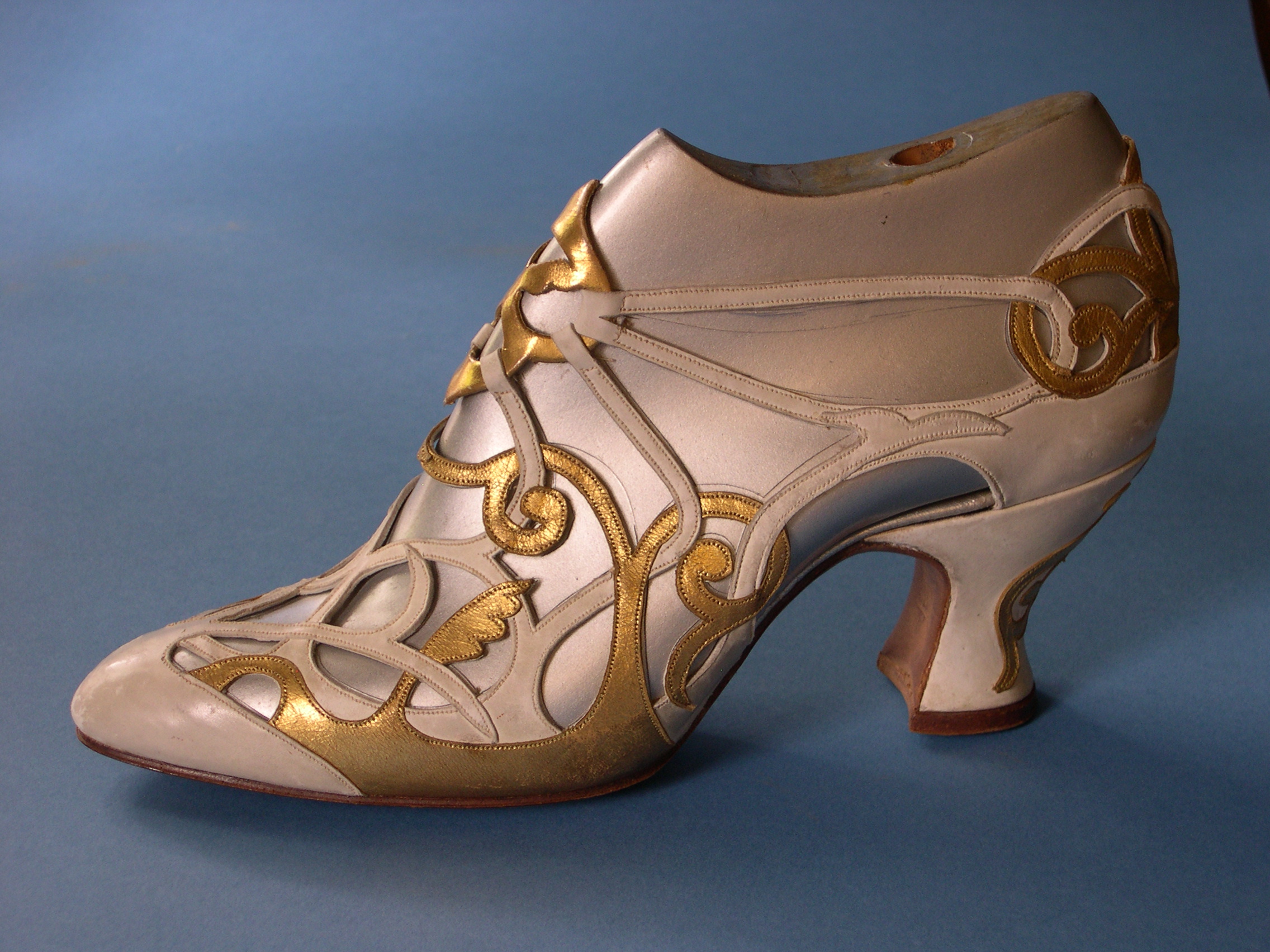 Lady's shoe, c. 1926-1930 by Claude Robert Wilkinson for Howlett & White Ltd, Norwich. White calf and kid leather, overlaid with gold leaf.
"