Si Wi Yah: Sartorial Representations of the African Diaspora
CIAD Biennial Dress Conference supported by The Costume Society
Booking via Eventbrite is now open for The Costume Institute of the African Diaspora's first dress conference at London College of Fashion on May 4th and 5th. This event is supported by The Costume Society.
The conference seeks to understand how Diaspora communities came to be visually represented or have developed the agency to represent themselves and establish their identities through clothing and adornment. Reserachers from across the globe will be brought together to share their work within the field of African Diaspora studies. The work presented here will look at the myriad of differinig factors which have affected the way people of African heritage have represented themselves in the world.
The conference will be opened by founder and Creative Director of CIAD, Teleica Kirkland. Speakers include Carol Tulloch, Professor of Diaspora and Transnationalism, UAL: Chelsea College of Arts, Eziaku Nwokocha, ethnographic researcher, Nanza Otansia Capitao, Technical University Dortmund, Rebecca Fenton, PhD candidate Indiana University, Eli Michaela Young, PhD candidate, Brighton University, Jonathan Michael Square, lecturer, Harvard University, Kenisha Kelly, Lecturer, Vassar College New York, Donnesha A. Blake, PhD candidate, Universioty of Maryland, Dr Michael McMillian, associate lecturer London College of Fashion, and research associate University of Johannesburg, Dr Shaun Cole, Associate Dean of Postgraduate Communities, London College of Fashion and Vice Chair, Costume Society UK, Laduma Ngxokolo, knitwear designer.
The conference on Friday 4th May will be followed by a series of workshops on Saturday 5th May. The conference venue is London College of Fashion, 20 John Princes Street, London W1G 0BJ, off Oxford Street, nearest tube station Oxford Circus.
The workshop venue is Senate House, University of London, Malet Street, London WC1E 7HU. Nearest tube stations are at Goodge Street and Tottenham Court Road.
A conference package is available for attendance on both days, or choose a separate fee for attendance at the conference or workshop.
You can follow CIADuk on Facebook, Instagram and Twitter. For more details email conference@ciad.org.uk or book via Eventbrite.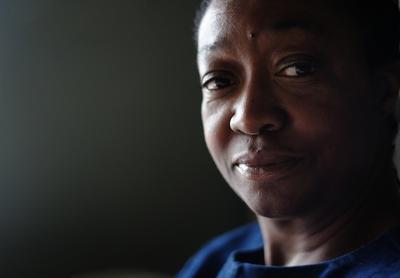 Carol Tulloch, Professor of Disapora and Transnationalism, UAL: Chelsea College of Arts
"