Costume Society Year of Menswear
Costume Society Year of Menswear featuring 'Clothes Maketh the Man' Costume Society Conference 2022.
For 2022 the Costume Society takes the theme 'Clothes Maketh the Man' focussing the whole year on menswear. Highlights of the year include visits to the University of Westminster's Menswear Archive, The V&A's 'Fashioning Masculinities' exhibition, Manchester Art Gallery's 'Dandy Style' and the Wolsey company archive, Britain's oldest menswear brand.
We will also host a series of online conversations and presentations from designers and makers, collectors, re-enactors and those with a passion for men's dress. In the summer we will return to our annual London Study day on Saturday the 9th of July this time incorporating the Society's AGM and the Patterns of Fashion and Patterns for Performance Awards; our tribute to Janet Arnold and our showcase for emerging creative talent from leading Universities.
Our online Conference 'Clothes Maketh the Man' takes place in the autumn, providing a thought-provoking platform for papers exploring how masculinities are explored through dress. The online conference will take place on Saturday 22 October, Wednesday 26 October, Saturday 29 October and Wednesday 2 November. Please check our website and follow us on social media for all details. Costume Society members will receive details by email.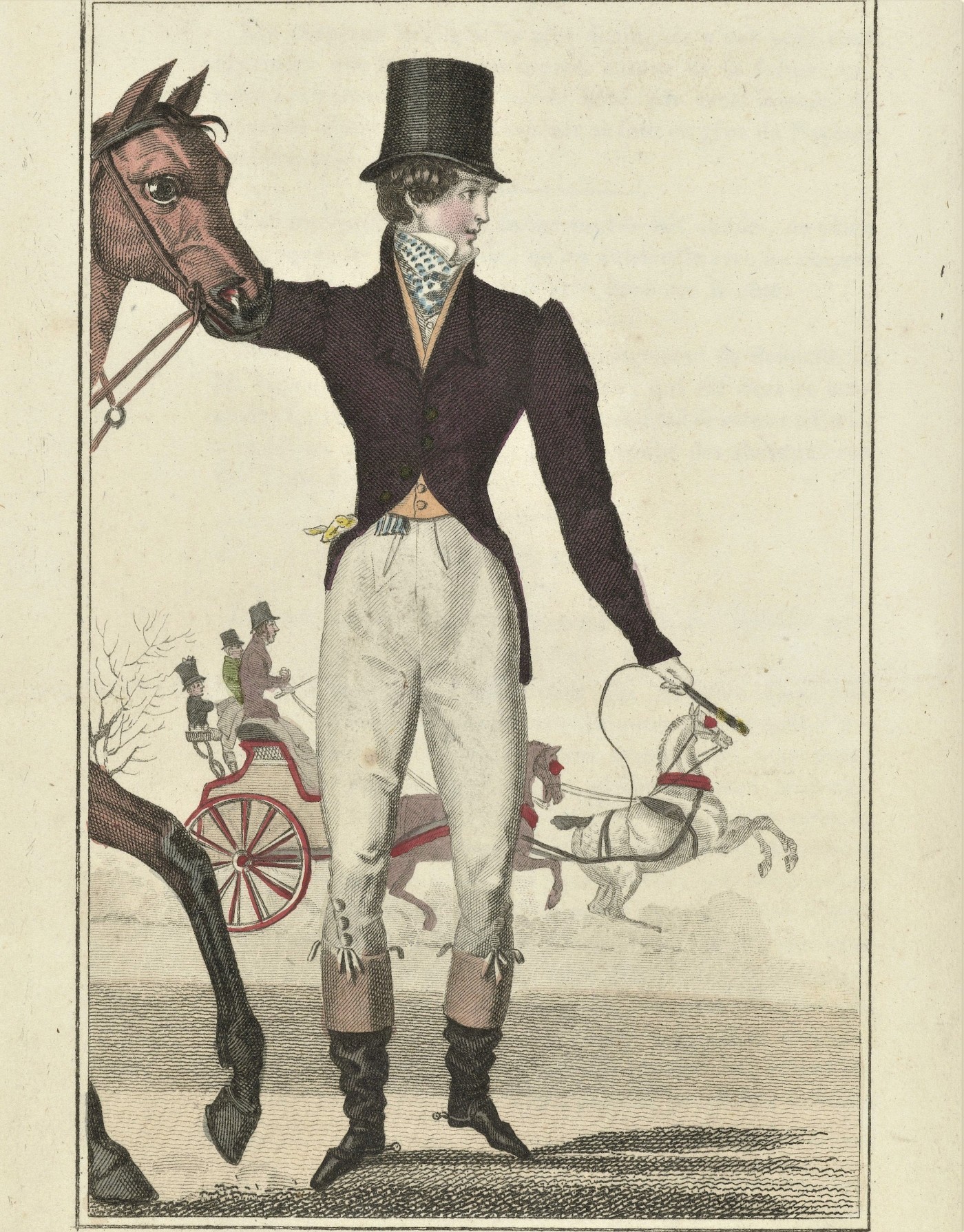 Image: Men's riding wear fashion plate, Petit Courrier des Dames 1825 (298)