A Dress of One's Own: Women in the German Dress Reform Movement.
In this week's blog, CS Ambassador, Annika Gralke, examines two female figures in the German Dress Reform Movement.
"Since the days that fashion took command, clothing has never again been an expression of personal beauty culture nor a statement of general art production" [1].
These are the words with which Maria van der Velde, née Séthe (figure 1), began her polemic introduction in the Album of Modern Women's Clothing Executed According to Artistic Design, the accompanying catalogue of the Great General Exhibition of the Clothing Industry, held in 1900 in Krefeld. Located in the west of Germany, Krefeld was a hugely important site for textiles, especially silk production in the 18th and 19th century. Inspired by preceding dress reform debates in the US and UK, the exhibition was ground-breaking in that it showed modern women's and artistic dress to the wider audience in Germany for the very first time.
The dress reform movement aimed to liberate women from restrictive clothing, such as the corset or masses of underskirts, and to establish a more practical type of dress that would facilitate a physical and productive life: dresses, whose main weight would be carried by the shoulders and torso instead of solely the waist. Thereby it coincided with the emancipatory Zeitgeist of the time, which was demanding female suffrage and political participation in many countries of the world.
It is ironic, however, that there is not much information available about Maria van der Velde. Born into a culturati family in 1867, she grew up between Paris and Brussels as a daughter of a Dutch textile manufacturer and a German musician. She studied painting with the Flemish Neo-Impressionist Theo van Rysselberghe and it was through him that she met her husband Henry van der Velde; a painter, architect, interior designer and one of the founders of Art Nouveau in Belgium. One of the few sources about her mention an undated study trip to London, where she must have come into contact with the Arts & Craft movement [2].
Since Henry van der Velde completed architectural projects which were very much inspired by the Arts & Craft movement's aesthetic, it is safe to assume that the couple must have collaborated on a number of projects together – but, as it is often the case with artists of the past, it is only the male artist who is credited. Due to Maria's paternal connection to textiles, she persuaded her husband to give up painting and focus on applied arts instead. Due to growing success, Henry was commissioned to create cloth patterns for the Krefeld silk manufacturers, which sought to take over the Lyon-dominated market by introducing a new aesthetic style.
Van der Velde was amongst the leading Artistic dress designers whose contributions were shown at the Great General Exhibition of the Clothing Industry. On display were ball, house and tea gowns as well as dresses for parties, gardening and walking and were revolutionary in that none of the designs required a corset. The dresses creations were based on the princess and empire styles, all with a high waistline and hanging loosely, effortlessly on the female body. Medieval styles, which were part of the British and American Aesthetic dress, became reflected in the Artistic dress' sleeves [2]. The idea of the Artistic dress drew upon that of the reform movement; however, they took another step forward by aiming to introduce art and aesthetic into the everyday life of people which had become lost within Industrial production.
Maria was known for wearing her husband's dress designs, such as that shown in figure 2. In one anecdote, French painter Henri de Toulouse-Lautrec was scandalized by Maria's appearance because he thought that she had welcomed him in a dressing gown [4]. However, she was also credited for manufacturing those very dresses by herself. In her polemic, Maria drew an elegant connection to the otherwise architectural work of her husband stating"For one should not deceive oneself: the creation today of a garment with claims to artistic quality demands just as much energy and persistence as the production of good furniture, a piece of fine jewelry, or a house" [1].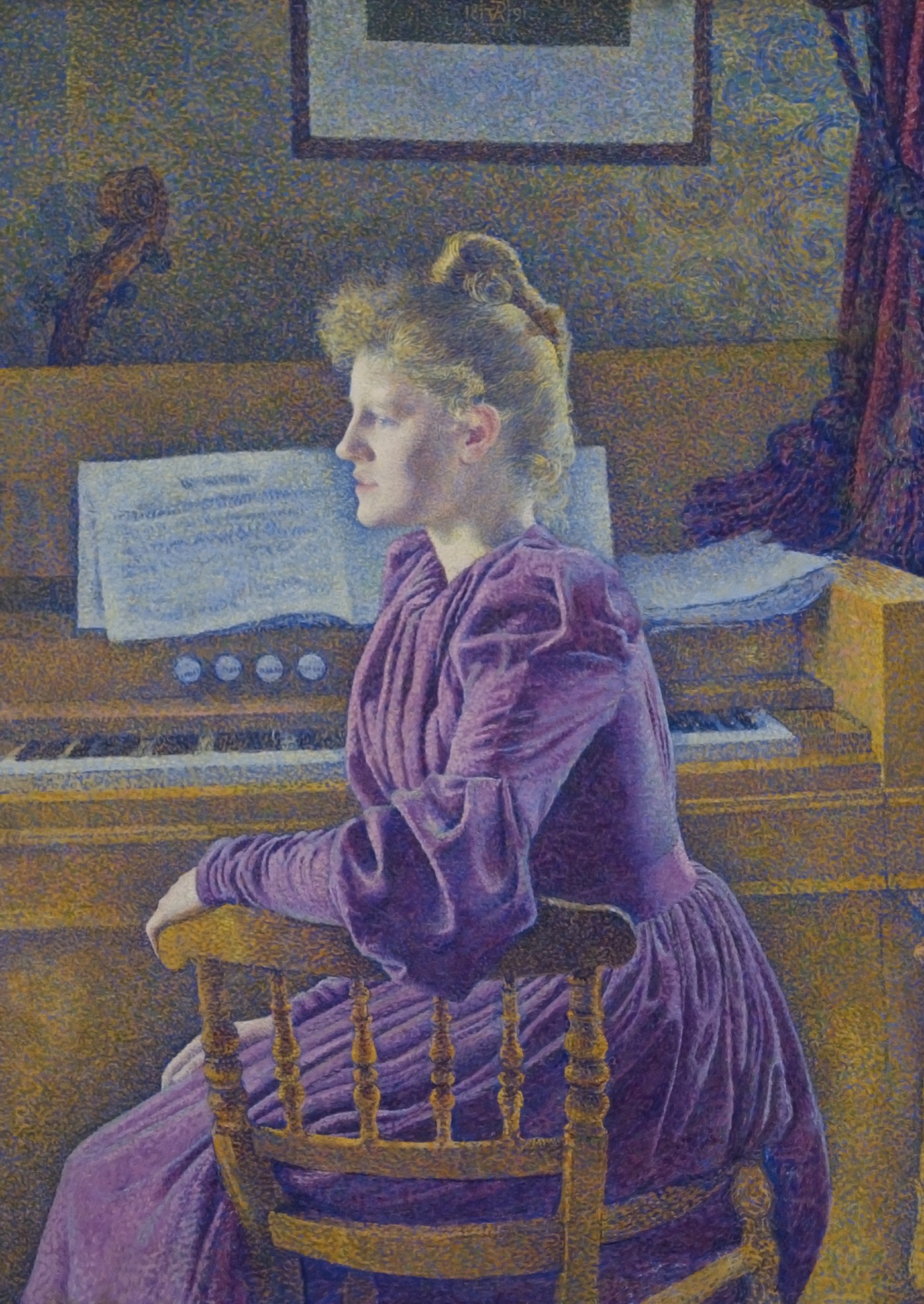 Figure 1: "Maria Séthe at the Harmonium", Théo van Rhysselberghe, Wikimedia Common.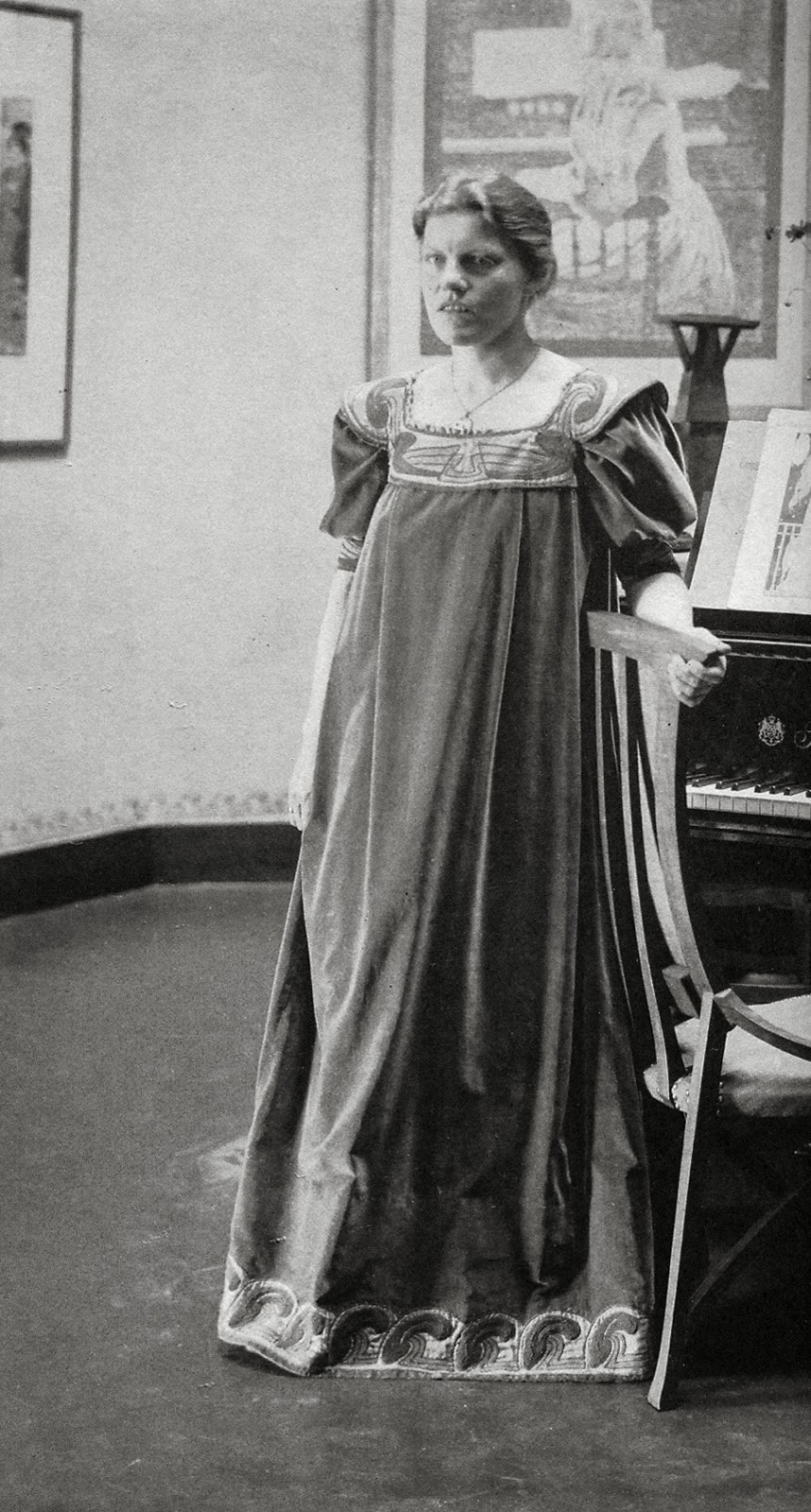 Figure 2:"Maria Van der Velde wearing an Artistic dress by Henry van der Velde", Alchetron.
Another highly influential figure in the Artistic dress reform movement, whose designs were displayed at the Great General Exhibition of the Clothing Industry, was Anna Muthesius (figure 3 and 4). Born in 1870 as Anna Trippenbach, she grew up in a prosperous family in Aschersleben, one of the oldest towns of Saxony-Anhalt, and originally trained as a professional concert singer. Between 1896-1906, she resided in London due to her husband's role as a technical and cultural attaché at the German embassy. She likewise came into quick contact with the members of the Arts & Crafts movement, among them Walter Crane, and other influential artists from the Glasgow School. Such surroundings were most likely where she developed a vivid interest in art, and especially dress.
Being an autodidact, Anna Muthesius soon created her own garment designs that were based on her own philosophy and on which she published a book in 1903: Das Eigenkleid der Frau, "Women's Own Dress"(figure 5), in which she encouraged her readers to eschew the predominant Parisian fashion and design their own instead – by fabricating them autonomously! Essentially, the idea of the Eigenkleid was an invocation for absolute individuality and independence, for it was meant to be customized and adapted to its respective wearer – from form to colour, and even in alignment with one's silhouette and complexion. Muthesius' approach was extraordinary in these premises because it demanded involvement with one's very own body in a time where the female form was solely object to physician's research.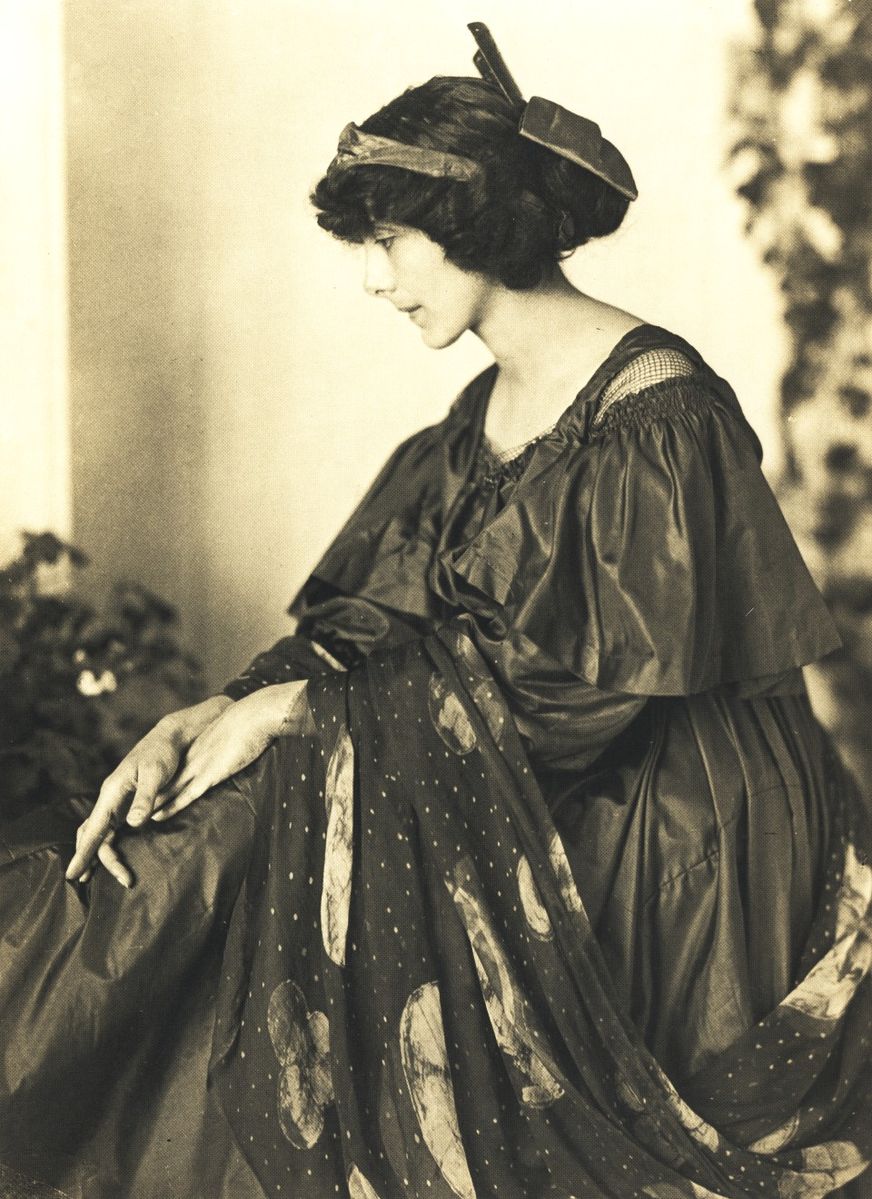 Figure 3:"Portrait of the fashion designer Anna Muthesius", Jacob Hilsdorf, Wikimedia Commons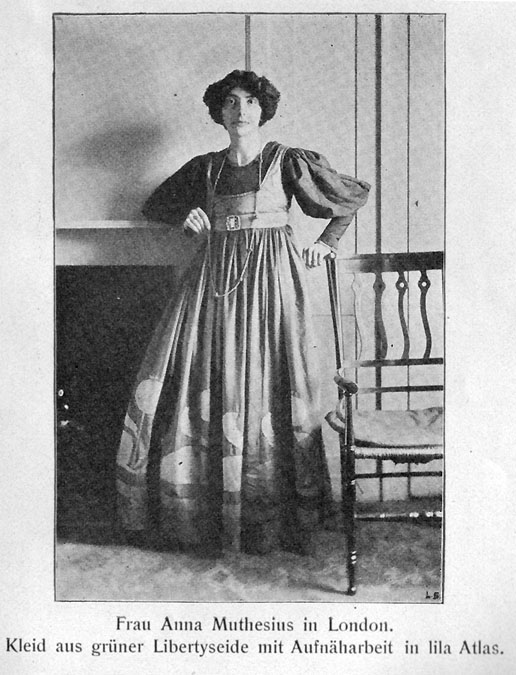 Figure 4: "Anna Muthesius in London, dress in green Liberty silk with an applicator of purple atlas", Wikimedia Commons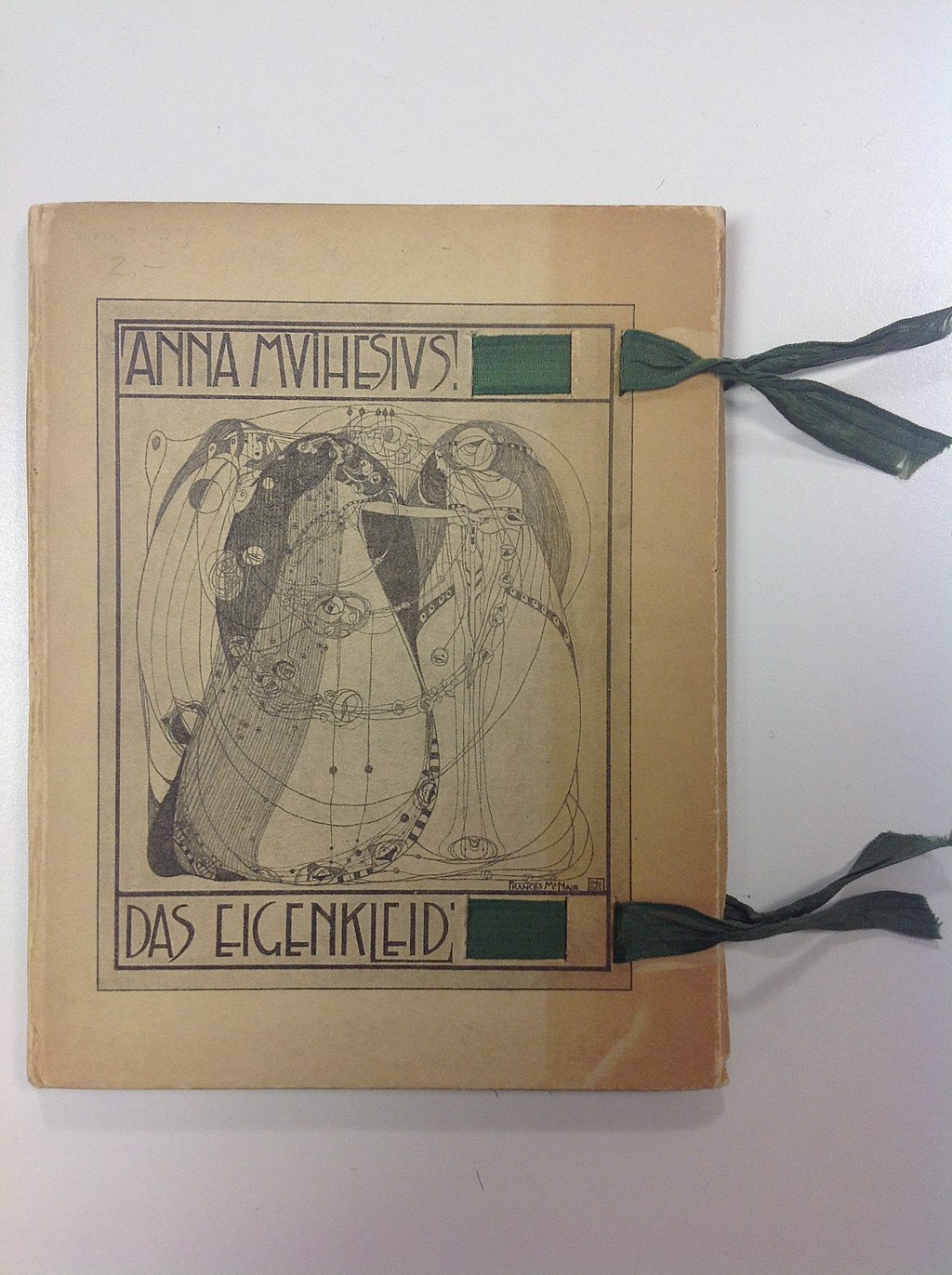 Figure 5: "Anna Muthesius's 1903 book with cover and binding by Frances McDonald", Wikimedia Commons
What is more, not only was fashion, not an official discipline that could be studied anywhere but also women were prohibited from entering art school and explicitly discouraged from working creatively: Anna Muthesius took measures against the misogynistic Zeitgeist by promoting the Eigenkleid as a means for women to become their own artist, instead of being exploited by the clothing industry. In one article, she also emphasized her social intentions "If good colours and fabrics could be bought cheaply in every shop as German products, this would not only do a great service to the large toilets of rich women but also the dresses made in the narrow back room with the little seamstress in the house" [5].
Being dressed in an Eigenkleid meant being visibly different and perhaps, being ridiculed, and as we all know, the emancipatory movement of women would still have a long way to go, also due to the fact that the dress reform movement was intensely shaped by men. However, the core ideas of the pioneering women of the Artistic dress movement prove valid down to the present day as they constitute a form of resistance, a form of feminist Anti-Fashion.
When Anna and Hermann Muthesius returned to Berlin, she started selling her designs in the then prolific department store Warenhaus Wertheim, which had branch stores all over Germany. The selling of the garments may have seen the revolutionary idea of the Eigenkleid somewhat lost its own principle. However, Muthesius still managed to provide a vivid alternative for the modern woman, incorporating cotton fabrics in her designs to enable less-wealthy women to participate in her vision. Thereby, as it is with many pioneering ideas, Muthesius was ahead of her time and the concept of the Artistic dress did not create a significant impact on society.
Anna Muthesius and Maria van der Velde remained influential in that they were involved in the Deutscher Werkbund, "German Association of Craftsmen", which was founded by their husbands and ultimately accumulated in the later Bauhaus School of Design.
To close in the spirit of Maria van der Velde:
"But I am convinced that all these difficulties will someday be overcome, that a good spirit will emerge, and that women will stir themselves to reform their clothing in the artistic sense and will summon the courage to overthrow the rules of fashion. In no other area has uniformity deadened personality so much, and nowhere else does society exercise such a tyranny as in the realm of fashion" [1].
References.
1 van de Velde, M. and Boyd Whyte, I., 2018. Introduction. Art in Translation, 10(4), pp.373-377.
2 Föhl, T., & Walter, S. (2013). Henry van de Velde und sein Beitrag zur europäischen Moderne: Leidenschaft, Funktion und Schönheit.. Verlagsgesellschaft
3 Cunningham, P., 2021. Dress Reform. [online] Bloomsburyfashioncentral.com. Available at: <https://www.bloomsburyfashioncentral.com/products/berg-fashion-library/article/bibliographical-guides/dress-reform>
4 Braun, C. (2012). Textil und Kleidung als Materialien in der Kunst. Diplomica Verlag.
5 Stolzenau, M., 2020. Sie revolutionierte die Frauenmode (neues deutschland). [online] Neues-deutschland.de. Available at: <https://www.neues-deutschland.de/artikel/1140267.sie-revolutionierte-die-frauenmode.html>