Book now for our conference in Birmingham
Pre-Raphaelites and the Arts and Crafts Movement July 5-7 2019
The Costume Society Pre-Raphaelites and the Arts and Crafts Movement Conference is fast approaching!
The conference aims to explore the relationship between art and costume and how this pivotal artistic movement influenced dress and textiles and continues to do so to this day.
The conference will be taking place in the city of Birmingham at the Macdonald Burlington Hotel this year from 5th to 7th July 2019.
We've got a really exciting range of speakers and keynotes including Anna Buruma, Archivist at Liberty.
Our full lineup will be revealed shortly so keep your eyes peeled on our socials and newsletter for an exciting announcement!
We have a range of tickets available for the conference including weekend passes, day tickets and discounted student/under 26 options.
Tickets are on sale now.
Please head over to our Eventbrite page for full details and to purchase your tickets.
https://www.eventbrite.co.uk/e/pre-raphaelites-and-the-arts-and-crafts-movement-costume-society-conference-tickets-50605645849?fbclid=IwAR3HTNRkr6TbugajIi-lGHZfvTZH6TLQUQKjN0SmebviJZOYAoerL85vtpk

We have teamed up with the Macdonald Burlington hotel to offer a special Costume Society rate for the weekend. If you are interested in this special offer please head to the conference page on this website https://costumesociety.org.uk/conference for full details.
For queries about the conference and bookings information email conference@costumesociety.org.uk
We look forward to meeting you at the conference in July.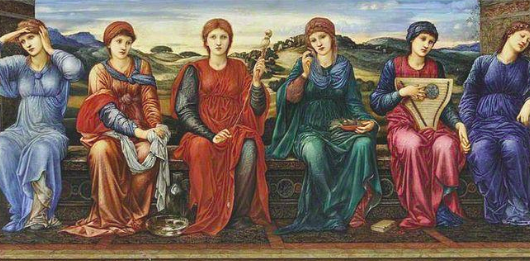 "