Christian Dior, Couturier Du Rêve at the Musée des Arts Décoratifs in Paris
Tracey Allen on one of 2017's most spectacular fashion exhibitions.
Tracey Allen
'I think of my work as ephemeral architecture, dedicated to the beauty of the female body'.
This and other memorable quotes from the legendary Christian Dior are featured in the unmissable exhibition Christian Dior, Couturier Du Rêve (Designer of Dreams) at the Musée des Arts Décoratifs in Paris.
This major retrospective celebrates seven decades of creation at the House of Dior and looks at the label's successive artistic directors, Yves Saint Laurent, Marc Bohan and John Galliano to name a few, who followed after Dior's untimely death in 1957, aged just 52. The spectacular display includes a staggering three hundred dresses, sketches, letters, photographs, manuscripts and adverts along with shoes, hats, handbags, jewellery, perfume bottles, miniature robes, objects d'art, paintings and furniture spanning the eighteenth century through to Art Nouveau and Surrealism. There's almost too much to take in!
The initial section traces Dior's life chronologically, from his privileged upbringing, via his early work as an illustrator, to the launch of his eponymous couture house in 1947. This year saw the triumphant, but scandalously iconic Bar Suit coined as the 'New Look', the launch of his first fragrance Miss Dior (named after his sister), his young protégé Yves Saint Laurent joining the company in 1955 and ending with Dior's sudden death from a heart attack in 1957.
The remainder of the exhibition is curated thematically, including designs by Dior's six successors – Yves Saint Laurent, Marc Bohan, Gianfranco Ferré, John Galliano, Raf Simons and the current and first female artistic director, Maria Grazie Chiuri. Other sections of the exhibition are dedicated to Dior and photography, how he was inspired by different cultures, flowers, nature, and Dior as couturier and perfumer.
Continuing the exhibition is Colorama, a plethora of cases displaying fabulous Dior items arranged chromatically. Red, silver, blue, yellow, purple, green, pink, grey, orange, black – the effect is spectacular! As the text panel explains, Colorama illustrates 'the dream the couturier nurtured right from the start: to dress a woman in Dior from head to toe.'
It's nearly impossible with such a sumptuous collection of highly covetable exhibits to play the game of 'which one would I take away with me?'. I did manage however, to narrow my choice down to two; a pair of enormous, show-stopping Swarovski crystal earrings and a beautiful, bright red Lady Dior handbag. One can dream!
The finale, the Dior Ballroom, is nothing short of breath taking! A vast space filled with glamorous Dior dresses and featuring a fascinating short film showing film stars and celebrities looking stunning in Dior couture.
For Dior fans, this blockbuster exhibition really is a dream come true.
Christian Dior, Couturier Du Rêve continues until January 7, 2018. For details go to: www.lesartsdecoratifs.fr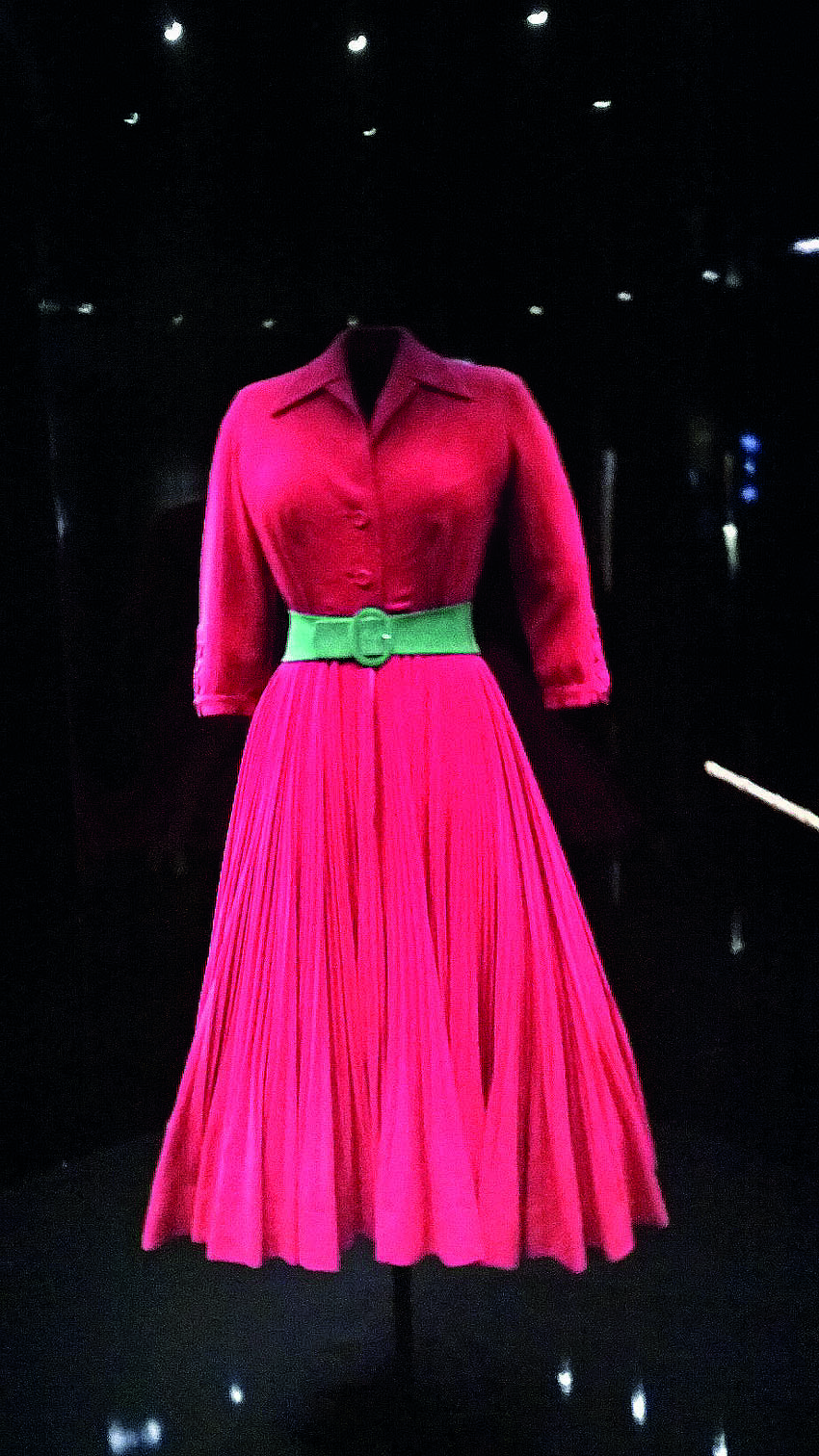 'Diablesse' by Cristian Dior, Haute Couture Fall-Winter 1947 'Satin red' pleated wool afternoon dress;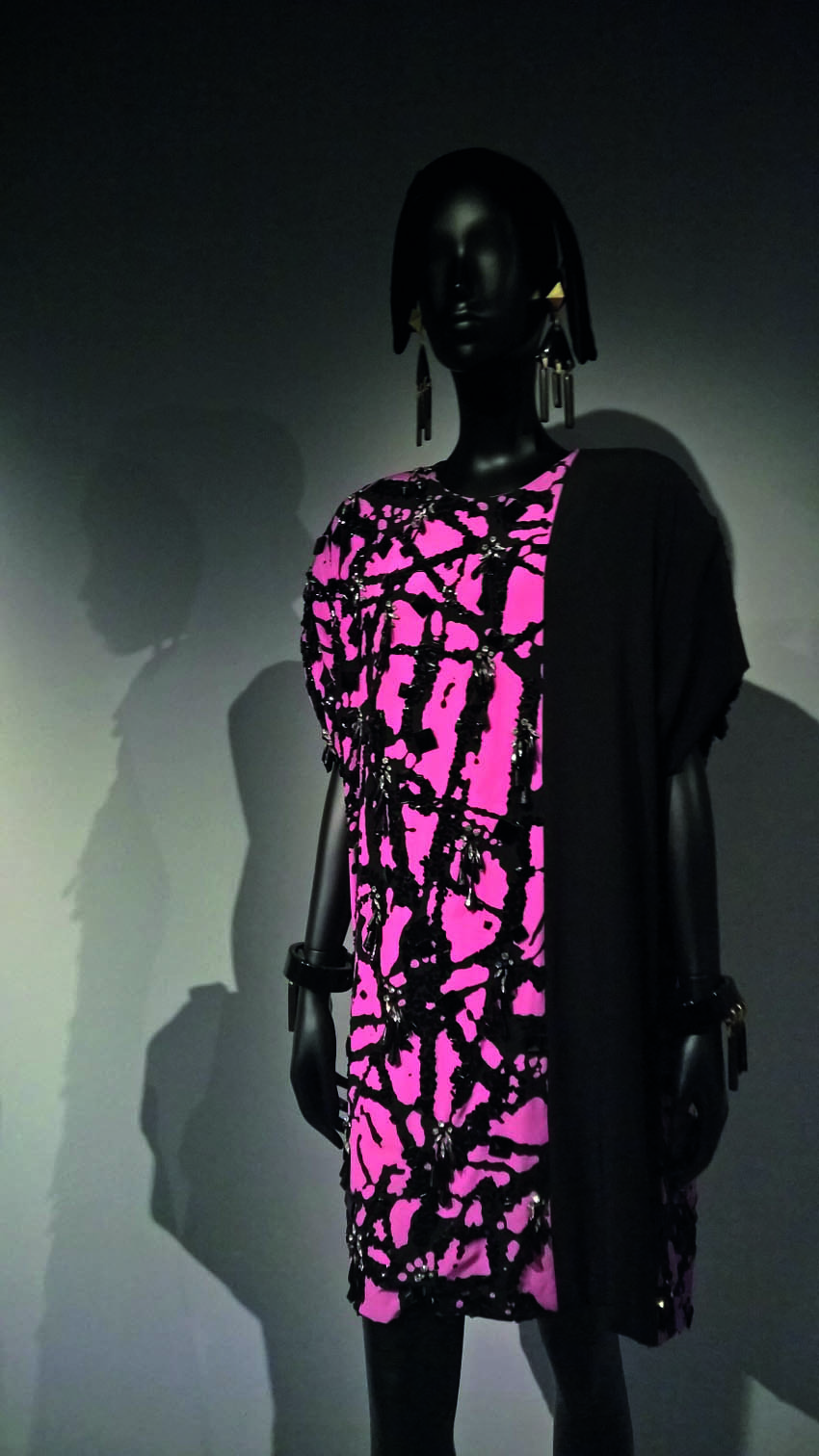 'Bohan Pollock' by Marc Bohan Haute Couture Fall-Winner 1984 Jet embroidered crepe cocktail dress inspired by Jackson Pollock's 'dripping pa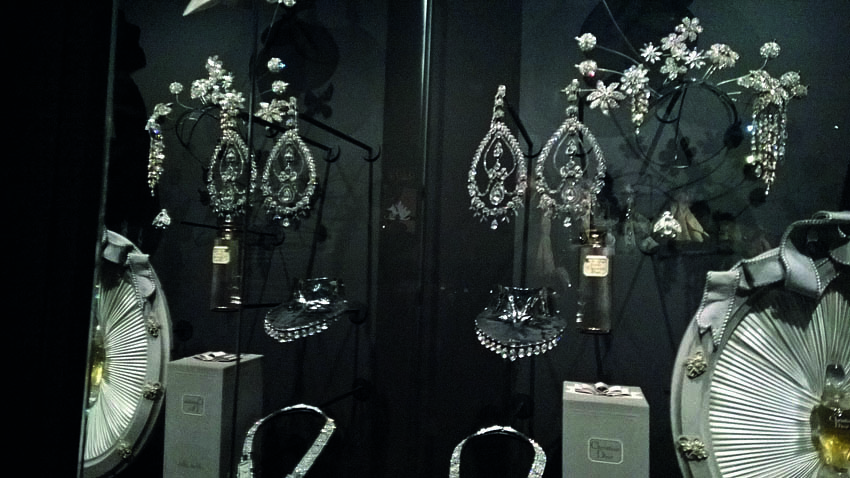 Show-stopping Swarovski crystal earrings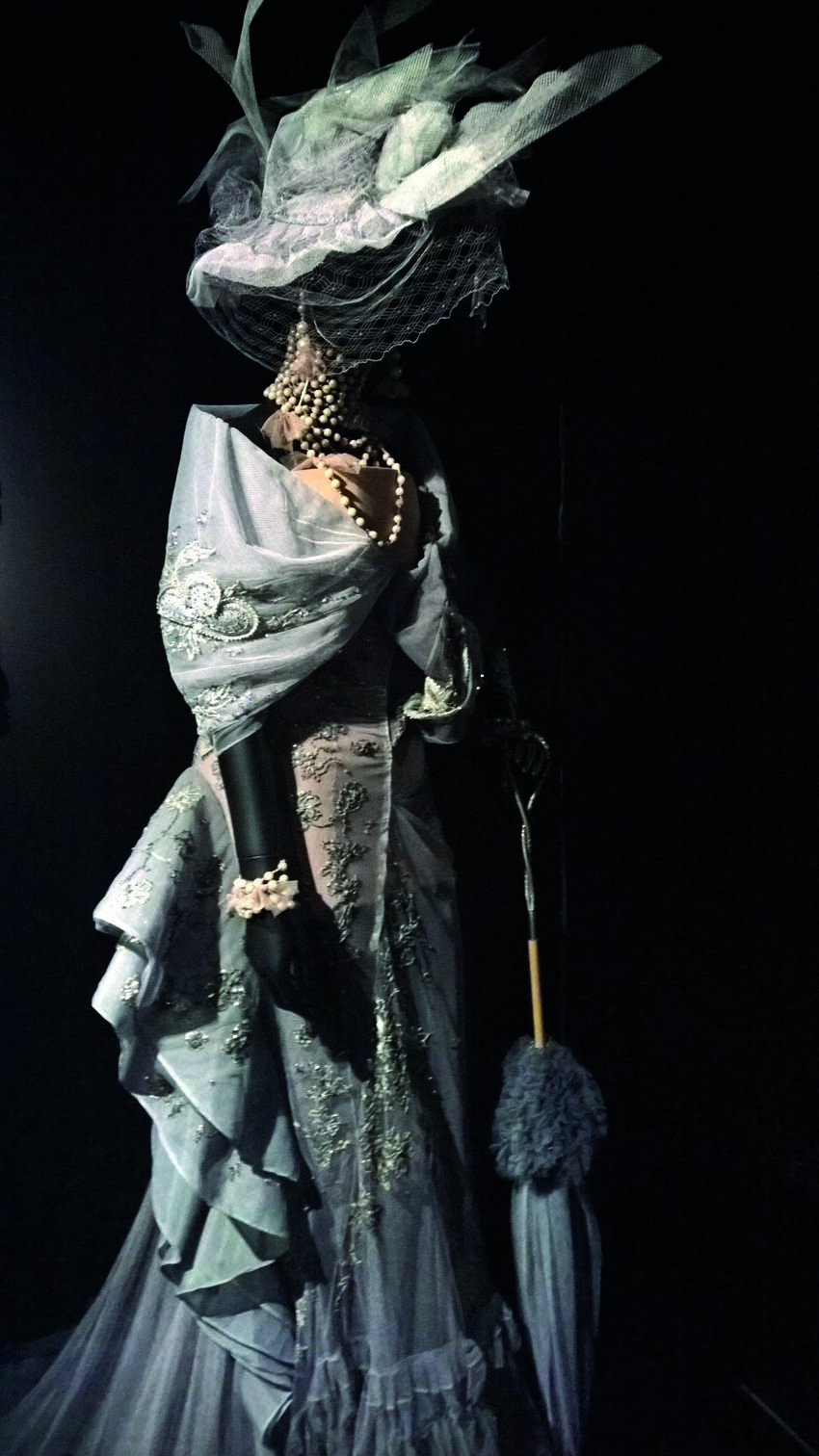 'Madeleine' by John Galliano Haute Couture Fall-Winter 2005 Long evening gown in tulle embroidered with Swarovski crystals; trompe l'oeil bo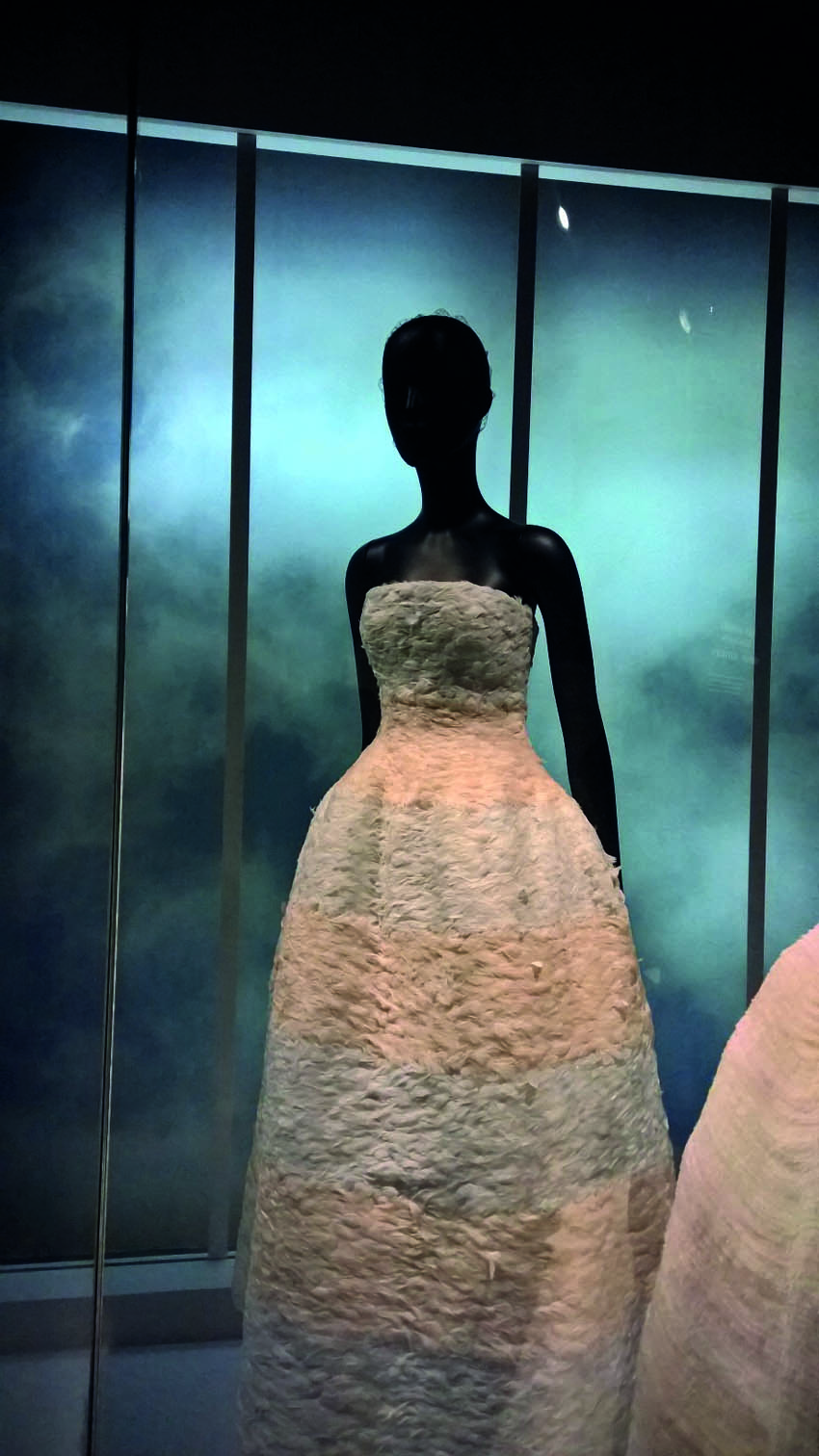 Raf Simons Haute Couture Fall-Winter 2012 Feather-embroidered organza evening gown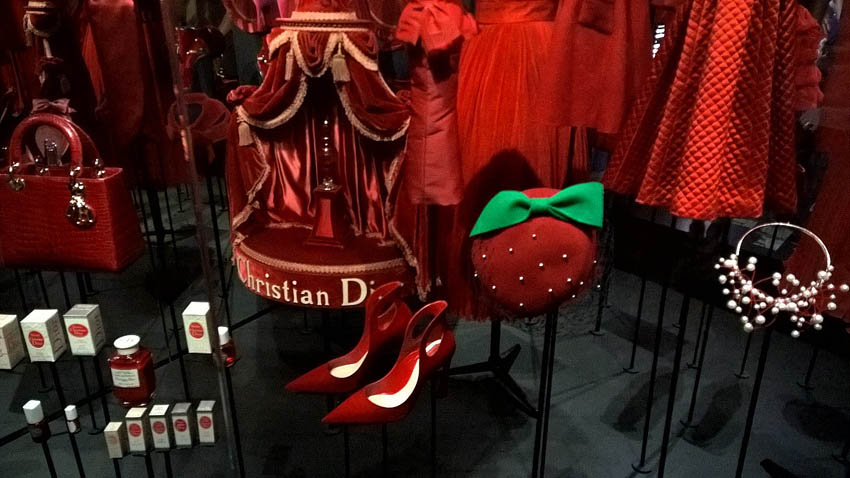 The Colorama red display, with Lady Dior bag, far left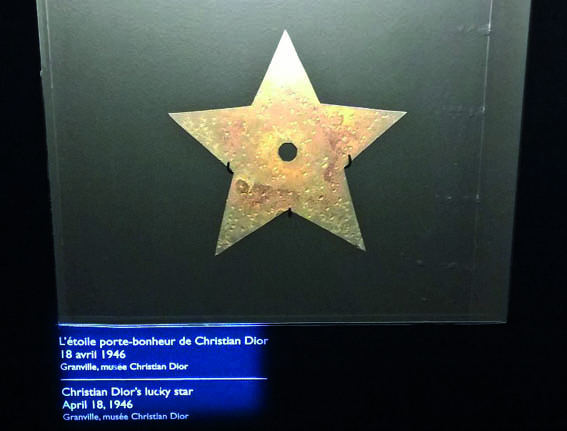 Dior's lucky star
"