Claridge's Designer Tree
For our festive blog Sarahlouise takes us through the recent history of haute couture Christmas foliage at Claridge's.
Sarahlouise Newman
Since 2009 Claridge ' s H otel based in the classy district of Mayfair has been showcasing a designer Christmas tree .
The concept was to bring tourists and fashion fans in to the well known hotel which is a favorite of the royal family . It started in 2009 with John Galliano for Dior ; Galliano had been in residence at the hotel and came up with the idea of a tree for the A rt D eco hallway. His take on the traditional Christmas tree was something of a unique 'm agic al- realism ' idea w ith a nod to the brothers Grimm . According to Claridge ' s , ' John Galliano for Dior evoked a frozen twist on tradition with a tropical tree completed with snow leopard, dragon flies and parrots, echoing Claridge's A rt D eco surroundings. ' Galliano secured a second year in 2010 with a n under the sea themed tree , more whimsical in design.
The following year Galliano was replaced by Alber Elbaz for Lavin who turned Galliano's whimsical concept in for something far more playful and childlike topped with a small figurine of himself.
In 2012 Kally Ellis (of McQueen ' s ) changed the concept of the tree yet again, naming her creation 'Forest Murmurs' , giving it a more of a naturalistic , contemporary twist. Claridge ' s stated, ' The Christmas t ree featured magnolia branches and lichen moss, studded with crystal and emerald jewel eggs in white, gold and silver. ' This has been rumored to be the memorial tree for Alexander McQueen who passed away in 2010 and was a fan of Claridge ' s.
In star k contrast To the Mcqueen's tree , Dolce and Gabbana took the helm next with signature Italian flair . Their's was a seven metre high tree w ith a nostalgic nod to tradition . Claridge ' s stated that the tree was adorned with more than 450 hand-blown Italian festive glass baubles and a bespoke 'luminaire' framework, with the base of the tree featuring 30 hand crafted Sicilian marionettes (Pupi) .
The 2015 concept of the tree was a modern piece by Christopher Bailey for Burberry. Claridge's explained that the tree , ' featured over 100 umbrellas, each finished in bespoke gold and silver metallic fabric, and thousands of motion-sensor lights, programmed to sparkle and glitter as guests walked by the tree. ' The concept of this tree exemplified the bredth of the brief, showcasing something both futuristic and surreal with its hint of Duchamp. It was also the first time a British designer had taken on the Claridge's tree challenge , which in this case was not actually a tree at all.
Last year's tree turned the concept of a Christmas tree on its head… l iterally. A personal favorite of mine, The Karl Largerfeld t ree was a sixteen foot inverted tree reminiscent of a silver stalactite, topped with silver gilded roots and a multi-faceted, mirrored star. Underneath, Icelandic sheepskin rugs were positioned to suggest a recent snowfall.
This year's Diane von Furstenberg installation, titled 'The Tree of Love' will be in the Art Deco hallway until 1 st January 2020 .
Next year will be the ten year anniversary of the Claridge ' s tree so expect to see something just as special and as beautiful as all the trees before it. For more information on this tree and the previous archive please see the Claridge ' s website and a ll information from this article was taken from the online archive with help from t he Claridge ' s team.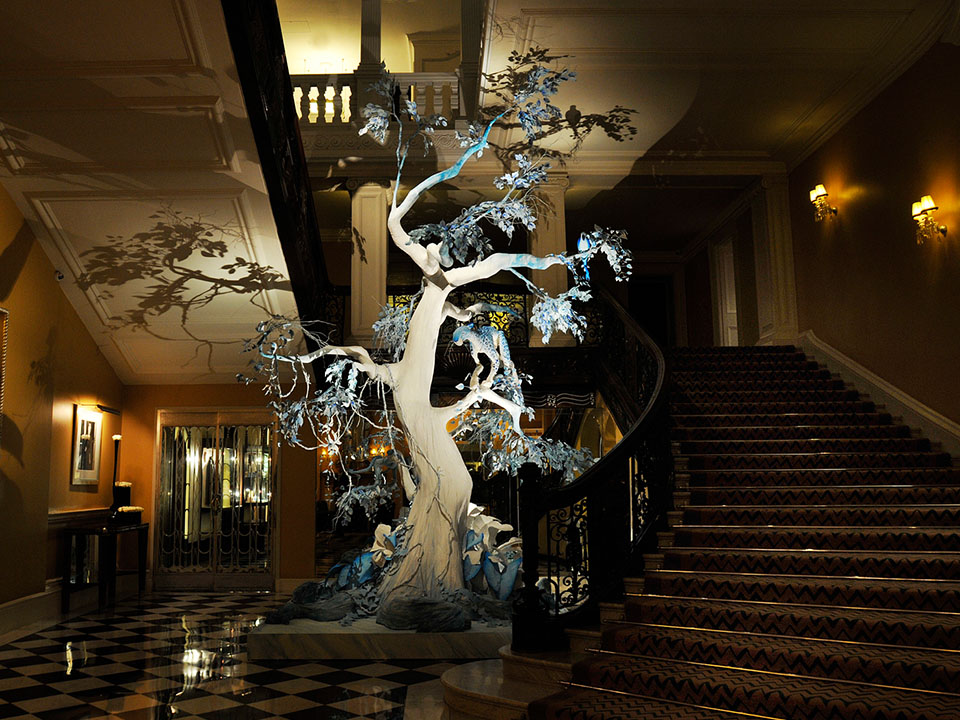 John Galliano for Dior 2009 © Claridge's Hotel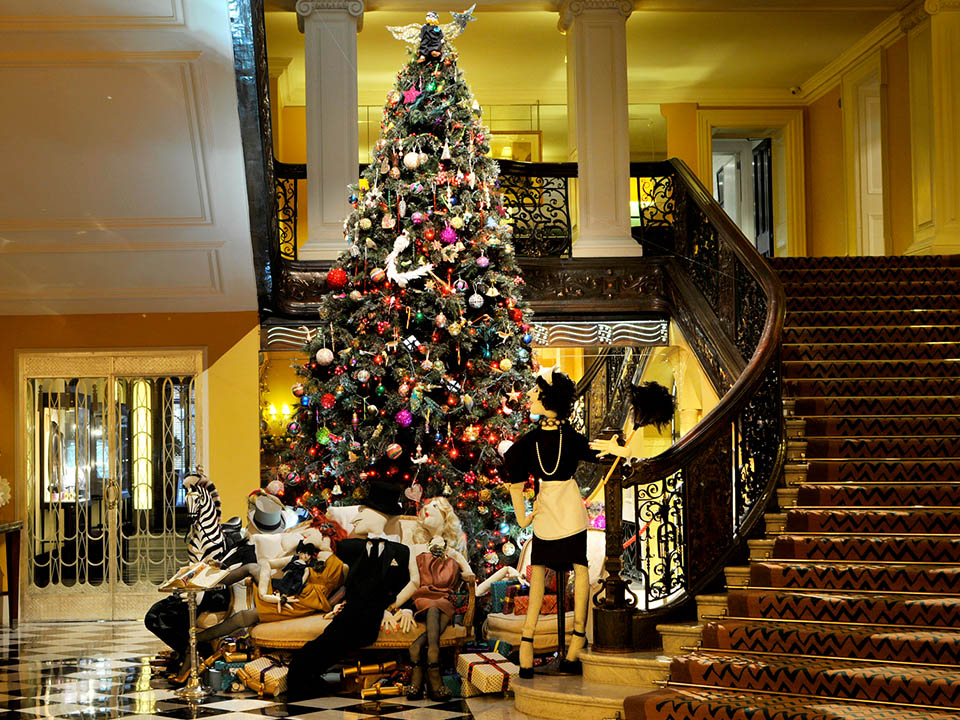 Alber Elbaz for Lanvin 2011 © Claridge's Hotel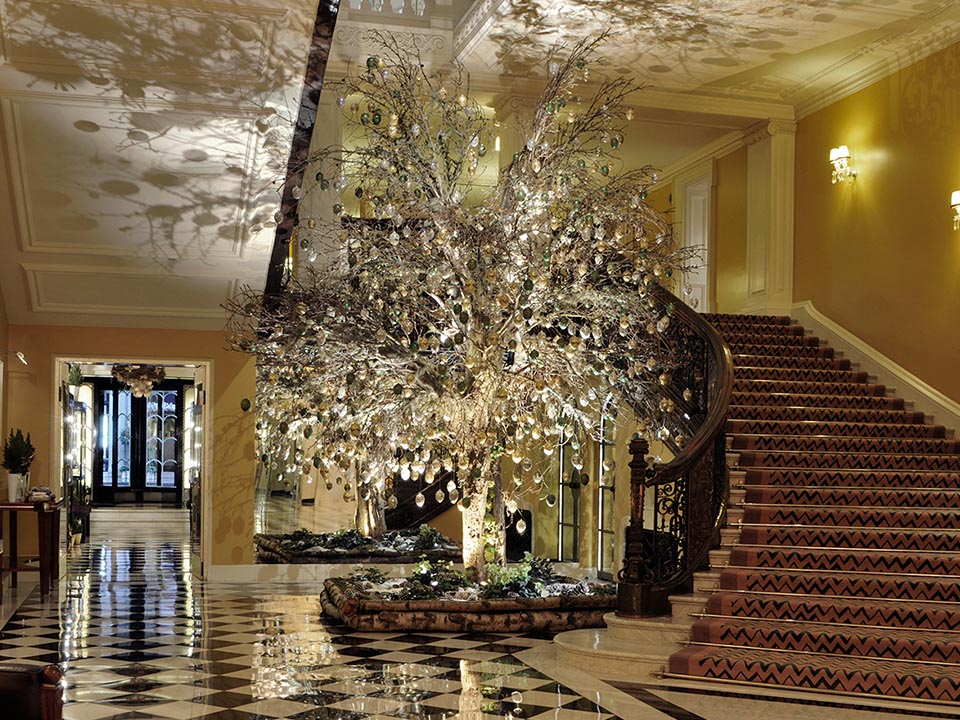 Kally Ellis of McQueens 2012 © Claridge's Hotel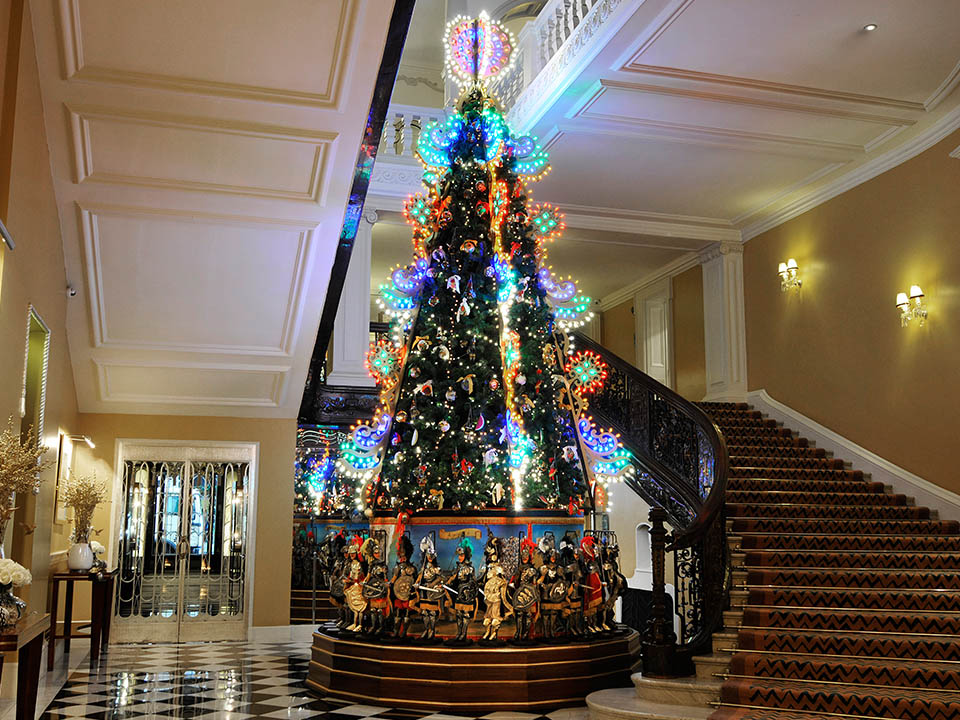 Dolce and Gabbana 2013 © Claridge's Hotel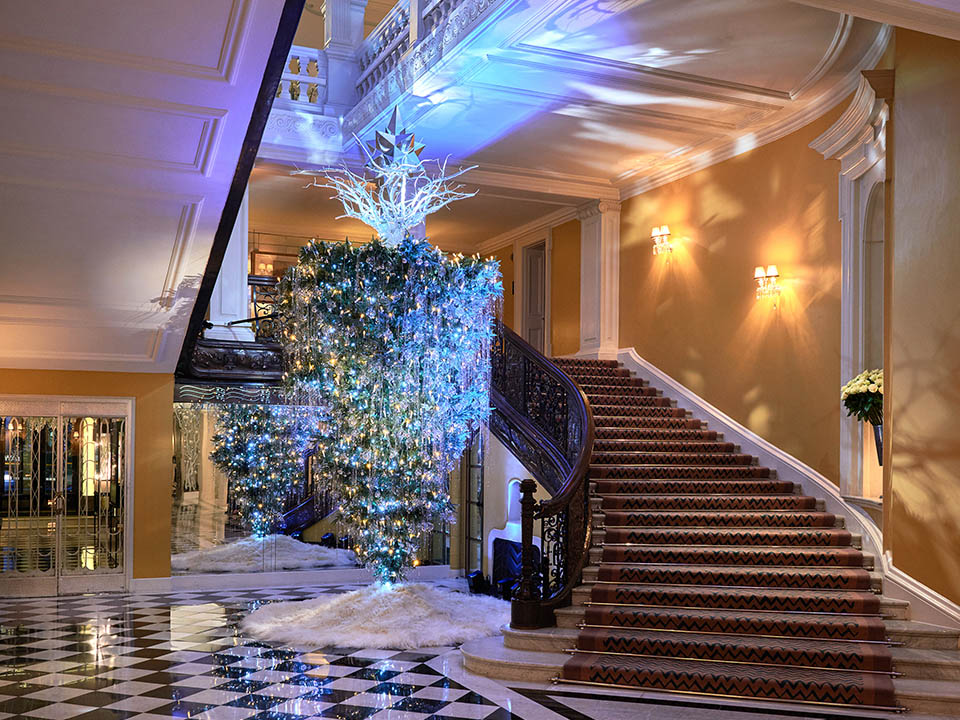 Karl Lagerfeld 2017 © Claridge's Hotel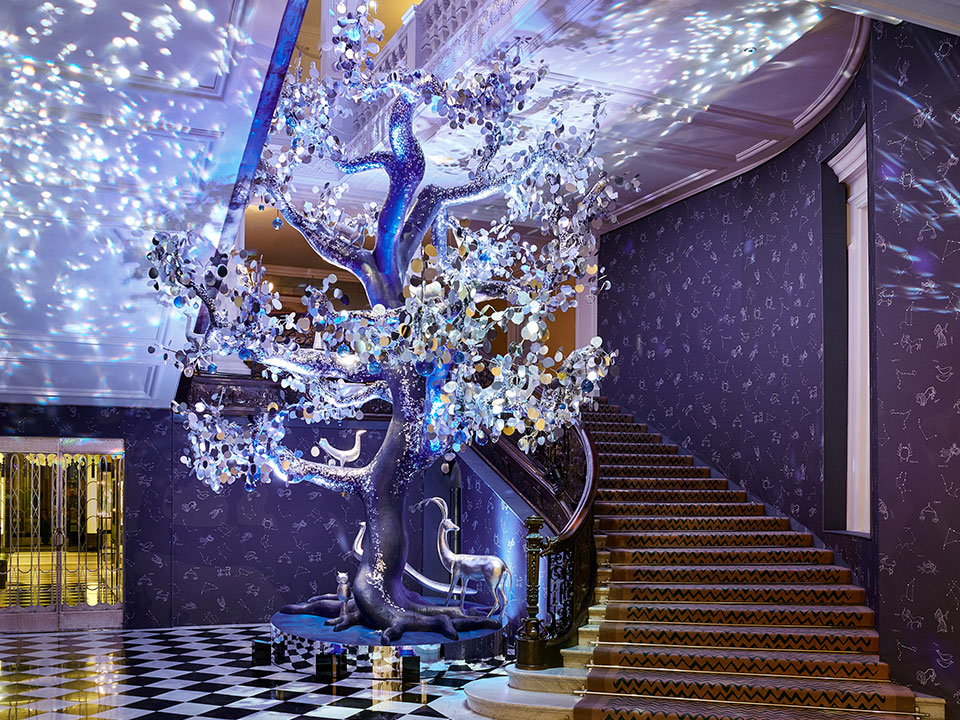 Diane von Furstenberg 2018 © Claridge's Hotel
"