Fashioning Identity in The Malaya Tribune's 'Woman's Corner'.
In our mid-week blog, Guest Blogger Miriam Yeo Sze En explores the The Malayan Tribune's 'Woman's Corner', and examines how the words of the contributors offer insight into how some women in 1930s Singapore negotiated modern identities for themselves through fashion.
The world is always changing and improving, and we do not have the same fashion. Many, many years ago, there were no cars, no aeroplanes, no dynamite, etc., but now, we see many things that will make us gasp and stare… – "A Conversation", The Malaya Tribune, 9 December 1933, p. 2.
The 'Woman's Corner' of The Malaya Tribune was launched in November 1930, inviting women and men from the Malay Peninsula to discuss so-called 'women's issues', including women's fashion. Many women took this chance to have their voices heard on a public platform, and their submissions remain one of the few direct written sources of women's perspectives and voices from the Malay Peninsula at that time. Excerpts from the 'Woman's Corner' are included as narrated audio recordings in the National Museum of Singapore's Modern Colony gallery alongside a display of women's garments. How do their words articulate ways in which some Anglophone women in 1930s Singapore negotiated modern identities for themselves through fashion?
Fashion has long been a marker of identity and status, and modern identity was conveyed through adopting modern fashion. However, the definition of 'modernity' is a highly contested notion; Hwei F'en Cheah's synthesis of various definitions perhaps most democratically explains the term as the change resulting from encounters and engagement with different cultures, ideas and technologies [1]. The Anglophone women in Singapore in the 1930s had plenty of different encounters as an increased rate of trade and communications including new media brought in new fashions from outside Singapore. One new fashion was the cheongsam. On 21 March 1931 in the 'Woman's Corner', Miss A. Julian C. wrote: 'if [a lady] puts on a sarong-kabaya [sic] … she is quite pretty but rather old-fashioned … Girls in Shanghai are most up-to-date. They have their long dress or "Chong Sham [sic]"'[2]. The cheongsam was a style imported from Shanghai, where female students in the 1910s modified the male changshan (long robes introduced during the Qing Dynasty) to reflect a changing view of modern female identity as women wore a single robe that previously only men had been permitted to wear whilst women wore two-piece clothing. The cheongsam's original long, loose style evolved to include short and narrow sleeves, a slender cut, and a narrow waist by the 1930s. These sleeker cheongsams were worn by elite women to lavish parties and social affairs as the latest style.
The cheongsam was an aesthetic symbol of modernity, as those in the Modern Colony gallery demonstrate. Those displayed are made of a variety of materials from the more traditional silk damask to velvet, a popular fabric in the art deco period and the 1920s (figure 1). Madam Seow Guat Beng, in an oral history interview included in the gallery, describes how the cheongsam would be worn for big parties whereas the kebaya (a long-sleeved, hip-length garment that was fastened at the front) was worn at home or at smaller gatherings in the 1930s [3]. Madam Seow's words suggest that donning the cheongsam was a public symbol, reserved for occasions where one could proclaim one's identity as a modern woman who kept up with the changing times and fashionable trends.
The pursuit of fashion trends, however, also ignited debate in the 'Woman's Corner' around whether they were the sign of a modern, liberated woman or one who lacked autonomy. On 9 May 1931, Lim C. Beow wrote that women are 'no longer free human beings so long as they are the "slaves" of fashion'[4 ]. Beow's words point at a concern that the freedom that modernity promised women was undermined when women unthinkingly followed fashion trends. The garments in the Modern Colony gallery, however, suggest otherwise. In them, one sees women's innovation and agency in modifying existing trends to suit their tastes. For instance, a green blouse and skirt on display follows the style of the Wen Min Xin Zhuang (civilised costume), a form of dress that became popular in China after the 1911 revolution (figure 2). However, where the Chinese Wen Min Xin Zhuang eschewed traditional binding and embroidery in favour of a simple look, the green blouse and skirt on display includes lace trimmings, a peter-pan collar, a scalloped hem and the fabric wrapped buttons of a European garment. Far from being slaves to fashion, the creative incorporation of European textiles and styles into a Chinese garment depicts women and their tailors as innovators of fashion who reflected the cosmopolitan society they inhabited in the modifications made to their clothes.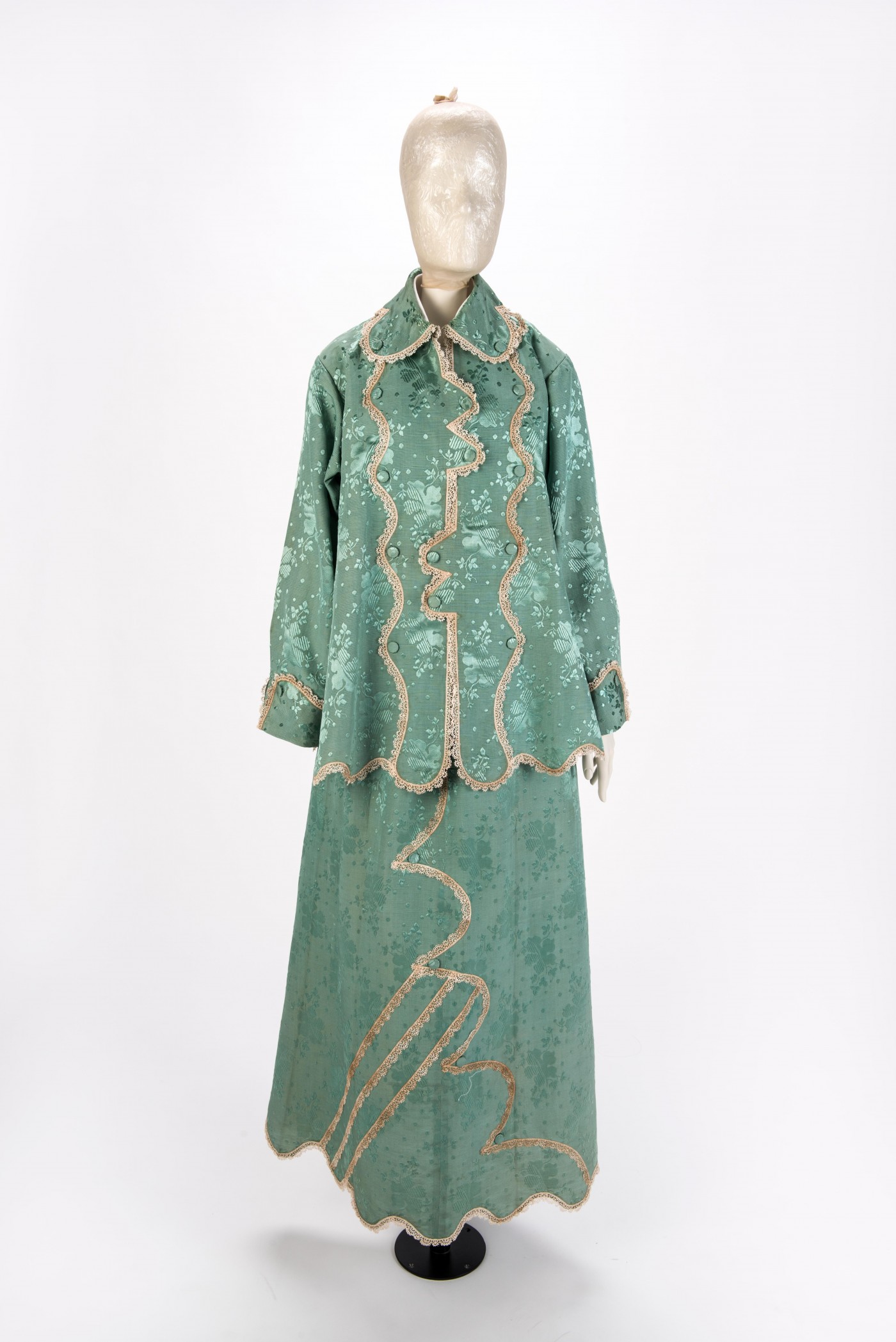 Figure 2: Blouse and skirt ensemble with trimmings, 1920s. National Museum of Singapore, Singapore. G-0071.
The modern woman's agency in negotiating her fashion choices is not only seen in the garments themselves but also the voices of women in the 'Woman's Corner'. Short skirts, which rose to popularity during the 1920s, were criticised in the 'Woman's Corner' for the apparent intention of displaying the 'body beautiful' of 'new-fashioned' women (figure3 and 4) [5]. These arguments implied a moral dimension to the length of a woman's skirt –a shorter skirt was considered immoral because it was a distracting temptation to men. A regular contributor, C.L. Kan Neo, replied curtly to detractors on 7 December 1931, saying: 'What is in mere dress … In this age of civilisation it is curious to note one arguing on outward appearances'[6]. Where detractors argued that certain fashions distract men, C.L. Kan Neo argues that to use fashion as a measure of a woman's worth distracts from her genuine character. Other women echoed her words, saying that their minds were 'fully occupied with other things and [they] do not bother about the attentions of young men'[7]. In doing so, they focus attention on a women's merits beyond her value to a man. Short skirts were instead lauded for their practical benefits: they 'promote[d] free movement'[8] and were 'much neater, hygienic and comfortable'[9]. In saying this, women emphasised that wearing fashionable short skirts corresponded to their 'own hearts and desires' – clearly their own choice rather than one foisted on them.
These audio excerpts of the 'Woman's Corner' in the Modern Colony gallery's audio stations reflect a curatorial decision to bring the gallery's fashion display beyond 'mere dress' to illuminate the 'hearts and desires' of the women who wore such dresses, and the consideration that lay behind their fashion choices. Each piece on display, with its innovative hybridity or use of the latest textiles, highlights women's ability to consciously craft their public persona through fashion. The debates and costumes in the gallery create a critical dialogue that highlights how women were not simply following the trends of the time – or 'being fashioned' as it were. Rather, they were fashioning their own identity through their clothes and their words in a public and unprecedented way.
References.
[1] Cheah, H.F. (2005). Phoenix Rising: Narratives in nonya beadwork from the Straits Settlements, 1870 to the present. Ph.D. thesis, The Australian National University.
[2] Miss "A Julian C". (1931). Short skirts. The Malaya Tribune, p. 3. (21 March 1931)
[3] The kebaya itself was a style adopted in the 1920s from the Dutch East Indies and was considered the daring modern cousin of the longer, looser baju panjang. In fact, Miss A. Julian C.'s article was answered by a Miss Bandoeng two weeks afterwards, with the assertion that kebaya was in fact 'one of the most fashionable styles in the Dutch East Indies'. In response, Miss A. Julian C. wrote back defending her position. Their repartee is a reminder that modernity was not a fixed notion, but one that women negotiated and reckoned with using fashion as an external sign of modernity.
Miss Bandoeng. (1931) Girls And Their Fashions. The Malaya Tribune, p.3. (4 April 1931)
[4] Lim C Beow. (1931). Free love and fashion. The Malaya Tribune, p.2. (9 May 1931)
[5] K.C. Hye and Anti-Endymion. (1931). Unmarriageable Girls. The Malaya Tribune, p.12. (12 December 1931)
[6] C.L. Kan Neo. (1931). Unmarriageable Girls. The Malaya Tribune, p. 3. (7 December 1931)
[7] Tomboy Helen. (1931). Girls and Their Fashions. The Malaya Tribune, p. 3. (21 March 1931)
[8] Gossip. (1931). The Short Skirt Problem. The Malaya Tribune, p. 2 (2 May 1931).
[9] C.L. Kan Neo. (1931). Unmarriageable Girls. The Malaya Tribune, p. 3. (7 December 1931)
Further Reading
Lee, C.L. and Chung, M.K. (2012). In the Mood for Cheongsam. Singapore: Editions Didier Millet.
Chua, A.L. (2004) "Singapore, Colonial Cosmopolis c.1930: The World of the Modern Girl". Paper presented at Asia Research Institute, unpublished.