Frontiers of Fashion: How Military Uniform Influences Civilian Fashion
This week's blog is a special entry from Katie Sawyer, Trainee Curator at Bodmin Keep: Cornwall's Army Museum. As part of her training program she has developed a summer exhibition called 'Frontiers of Fashion: How Military Uniform Influences Civilian Fashion'.
by Katie Sawyer
I knew from the start of my traineeship that I wanted my main project to involve my favourite subject: textiles. Thankfully Bodmin Keep has a large military uniform collection and I was given lots of freedom to design an exhibition. Uniform is often seen as uninteresting by non-military people, with its focus on detailed regulations and extensive background knowledge. Therefore, I knew I wanted to do something different and show how modern and far reaching military uniform really is.
As neither a dress nor military historian, my knowledge was minimal, so I had to start from scratch. I loved researching, although lockdown made me rely on internet sources more than I wanted to. I kept reading how complementary the relationship is between the military and fashion, as they constantly influence each other. To reflect this, I chose historical items from our collections such as a nineteenth century British red coat and World War One khaki uniform, as well as modern items to contrast, like trench coats and white T shirts. The other tension that came through was between practicality and glamour, as garments were designed by King George IV that looked good but made it harder to move in battle. Narrowing all my research down to just the essentials was a learning experience in itself, especially because I found it all interesting!
The outbreak of Covid-19 has significantly changed the exhibition, as it will now be both online and physical, once the museum reopens. Unfortunately, tactile elements such as fabric to touch had to be removed, because of infection concerns. I have also had to move home during lockdown, so designing an exhibition from a different area of the country has been challenging. As many people have found, working from home has its own challenges, but constant snacks and cat cuddles have certainly helped me through stressful weeks. I am really pleased that focusing on the digital exhibition will increase the reach and availability, especially to those still isolating.
A second blog post will be published in the August newsletter looking at the competing myths surrounding uniforms, so do not miss it.
View the online exhibition here .
To celebrate the opening of 'Frontiers of Fashion: How Military Uniform Influences Civilian Fashion' exhibition, you can enter a fantastic competition where you can win a £25 gift card from Hobbycraft! To enter just take a photo of your competition entry and either email to: education@bodminkeep.org OR post a photo on social media, tagging Bodmin Keep and using the hashtag #FoFDesign.
For more deatils click here . The competition closes on 28 August 2020.
Bibliography/ Further Reading:
1 Galster, K. & Nosch, M-L. (2010) Textile History and the Military: An Introduction, Textile History, 41(1), pp.1-5.
2 Moriarty, C. (2010) 'Dust to Dust: A Particular History of Khaki', Textile, 8(3), pp. 304-321.
3 National Army Museum (no date) Army fashion statements. Available at: https://www.nam.ac.uk/explore/armys-been-responsible-many-fashion-statements (Accessed: 9th March 2020).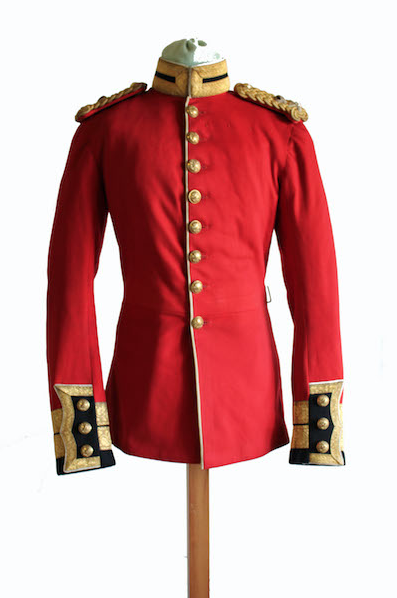 Nineteenth century British red coat, Bodmin Keep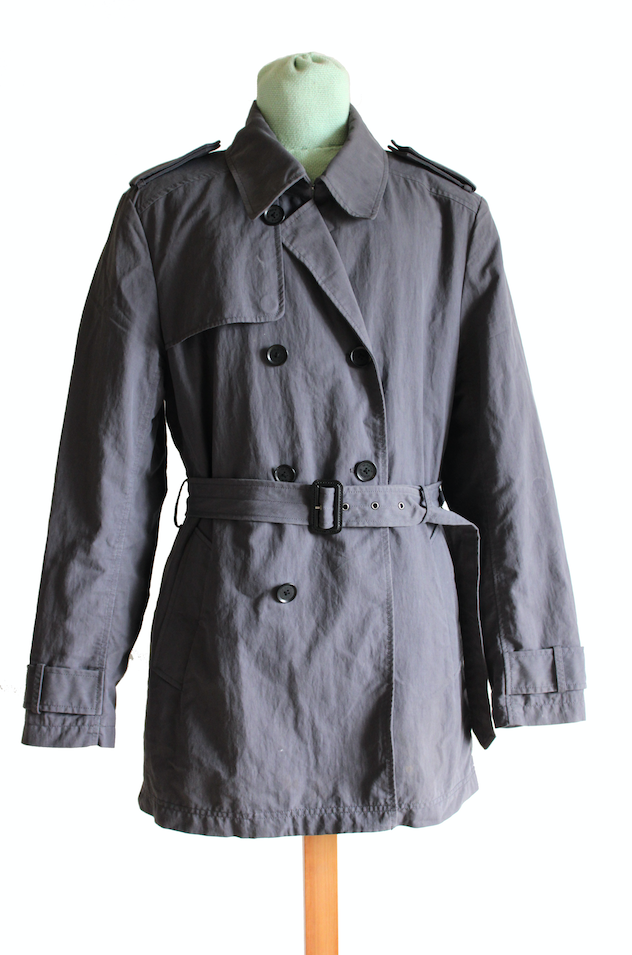 Modern trench coat, Bodmin Keep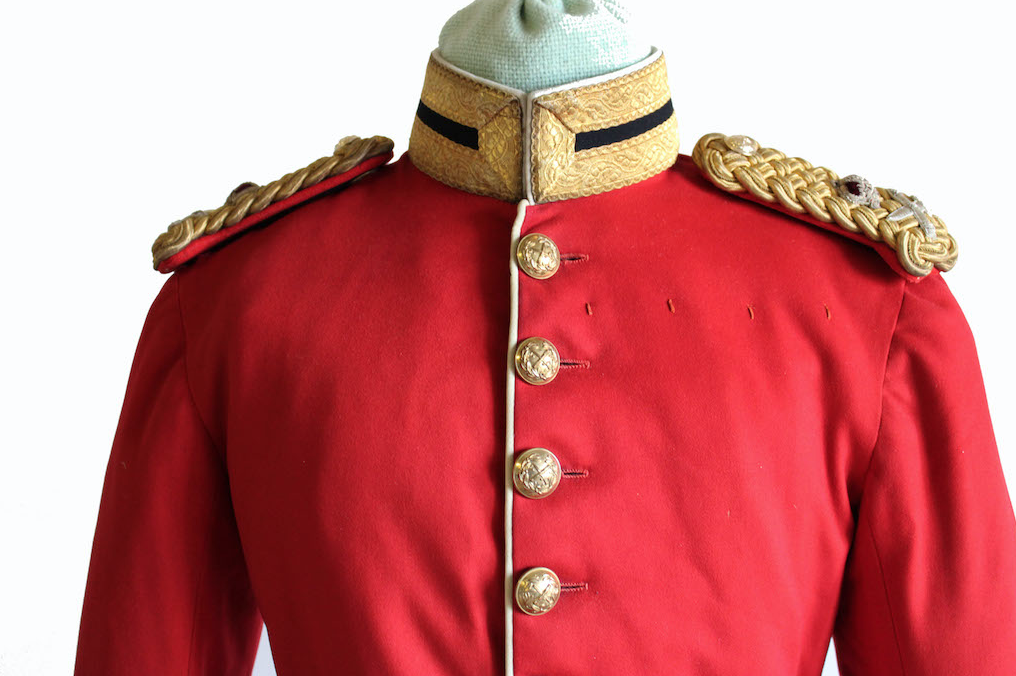 British red coat button detail, Bodmin Keep
"