In Conversation with Carlyle Nuera, Lead Designer – Barbie Signature, Part One.
For this week's blog, CS Ambassador Joanna Munholland interviews Carlyle Nuera, Lead Designer for Mattel's Barbie Signature collection.
by Joanna Munholland
JM: What initially drew you to fashion and design?
CN: When I was a kid I was into drawing, and without knowing what a 'fashion designer' exactly was, I would draw new outfits for whoever I was obsessed with at the moment, from Sailor Moon to the Spice Girls. I was always into Barbie and dolls as well, so fashion play was my preferred play pattern as a kid.

JM: In your October 29, 2019 interview [ click here ] you said your favorite doll that you've designed is Mutya from the Global Glamour Barbie collection. Why is she your favorite doll that you've designed?
CN: Mutya Barbie is one of my favorites that I've designed for so many reasons. I'm Filipino-American and in designing this doll, I was able to bring own cultural heritage to the design. When my mom, Ruby, was a young woman in Tacloban in Leyte in the Philippines, she won the 'Miss Tacloban' crown. I have photos of my mom on stage, answering questions during the pageant, wearing a terno with the signature 'butterfly' sleeves, the same traditional Filipina garment that Mutya Barbie is wearing. I also chose the name for the doll; 'Mutya' is a Filipina girl's name and means pearl or muse. It's also the name of one of my favorite singers ever, Mutya Buena from the Sugababes. When she reposted the doll and me on her Instagram, I basically died. Mutya Barbie happened to be released on my birthday in 2015, marking my 'debut' to the Barbie collector community and to the public, especially the global Filipino community. Mutya Barbie's taken on a life of her own in news articles, tv shows and more. She set the trajectory for where my career is today.

JM: One thing that really fascinated me from the interview was your talking about creating characters and narratives (the example you gave was the Harlem Theatre Collection) vs. a clothing line using design principles (the BMR1959 Collection). It almost made me think of the dolls as models for your clothes, vs. clothes helping to create a character. Therefore, while the dolls are important it's the clothes that have center stage in the BMR1959 Collection. Would you agree?
CN: My concept for the BMR1959 line was as if 'BMR1959' was a real fashion line and the dolls were all wearing pieces from the line. The design of the clothing and the 'BMR1959' branding worked in synchronicity with the design of the dolls wearing the clothing. In my head, I was a casting director asking myself 'Who am I going to put in my clothes? Who do I want to invite into the line? Who do I want to be able to see themselves as part of this line?'. I wanted to make sure that all different types of people could see themselves in BMR1959.

JM: As a follow up question, are there any other interesting opportunities and challenges of designing a Barbie clothing brand vs. a group of characters with a connecting narrative thread?
CN: For BMR1959, it was fit & sizing. Within the BMR1959 line, there are 5 different body types of different sizes and heights. I knew that I wanted the clothing to be able to fit as many of the dolls as possible, so I took that into considered when designing the silhouettes. When working on the muslins with patternmakers and seamstresses, we tried them on multiple body types and adjusted fit where needed.
Bibliography/Further Reading:
1. https://barbie.mattel.com/shop/en-us/ba/barbie-bmr-1959#facet:&productBeginIndex:0&orderBy:&pageView:grid&minPrice:&maxPrice:&pageSize:&contentPageSize:&
2. https://barbie.mattel.com/shop/en-us/ba/carlyle-nuera/mutya-barbie-doll-cgt76
YouTube:
https://www.youtube.com/watch?v=As8icYBSoVc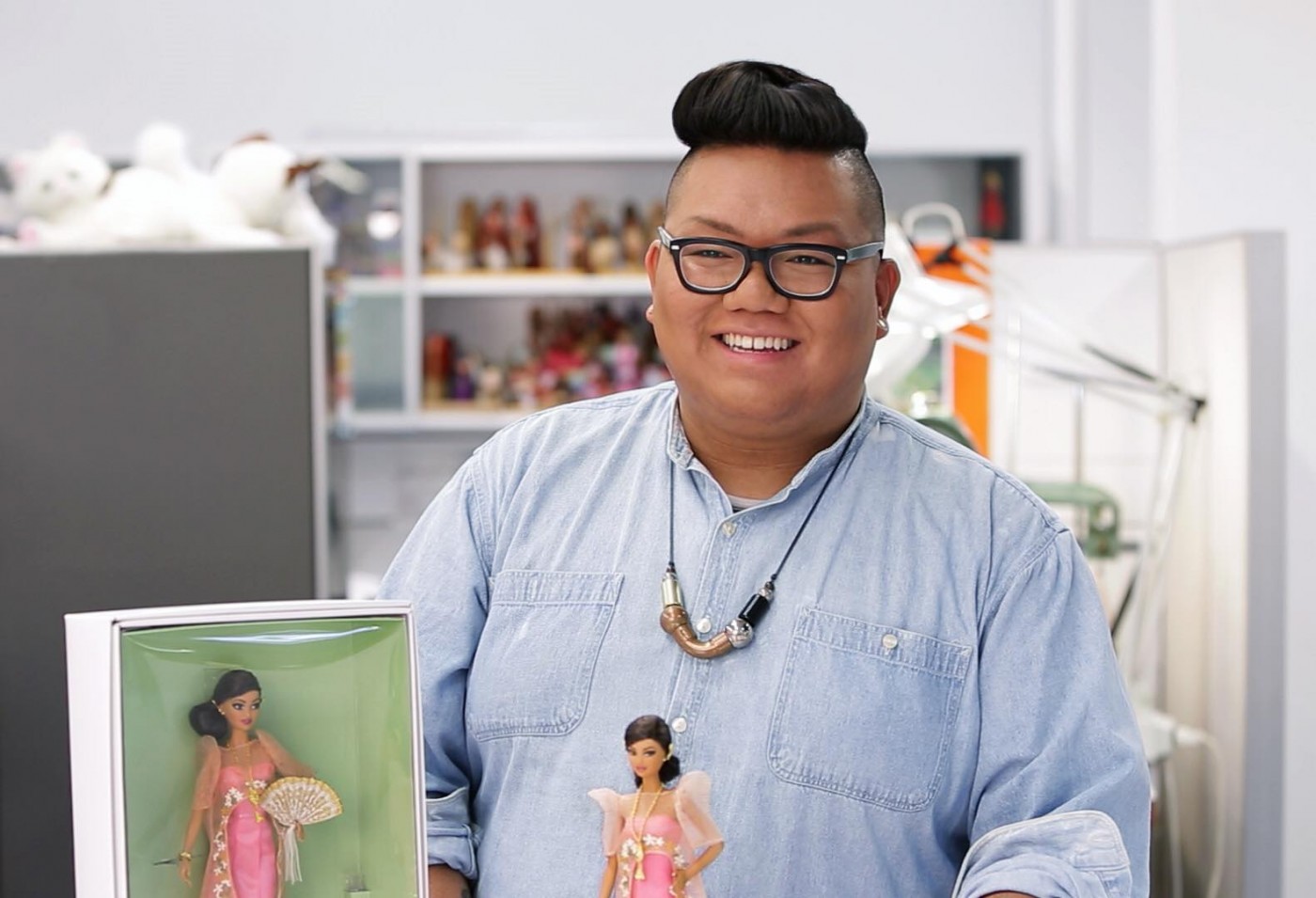 'Carlyle Nuera and Mutya Barbie, courtesy of Carlyle Nuera, Mattel'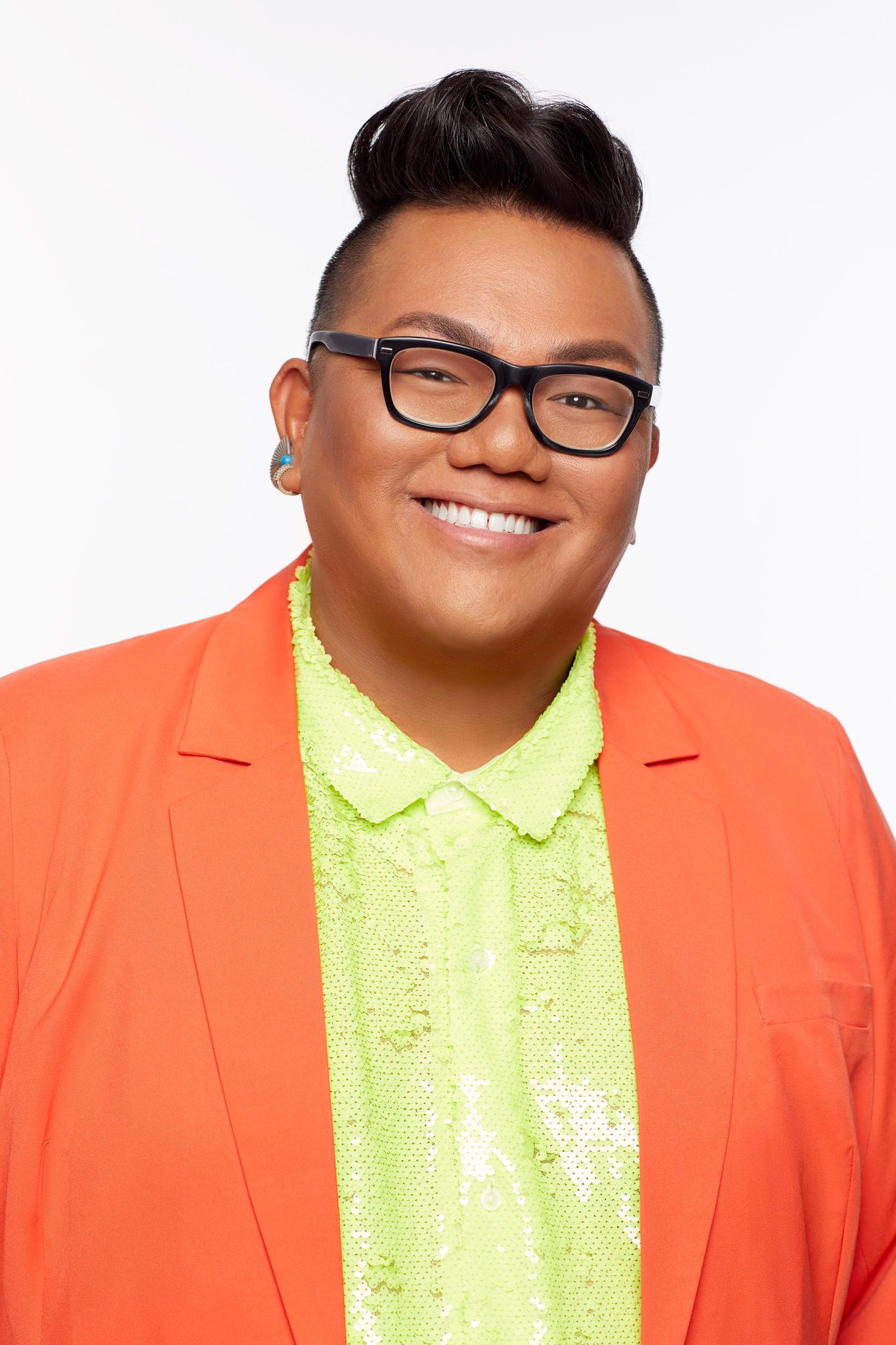 'Carlyle Nuera, courtesy of Carlyle Nuera, Mattel'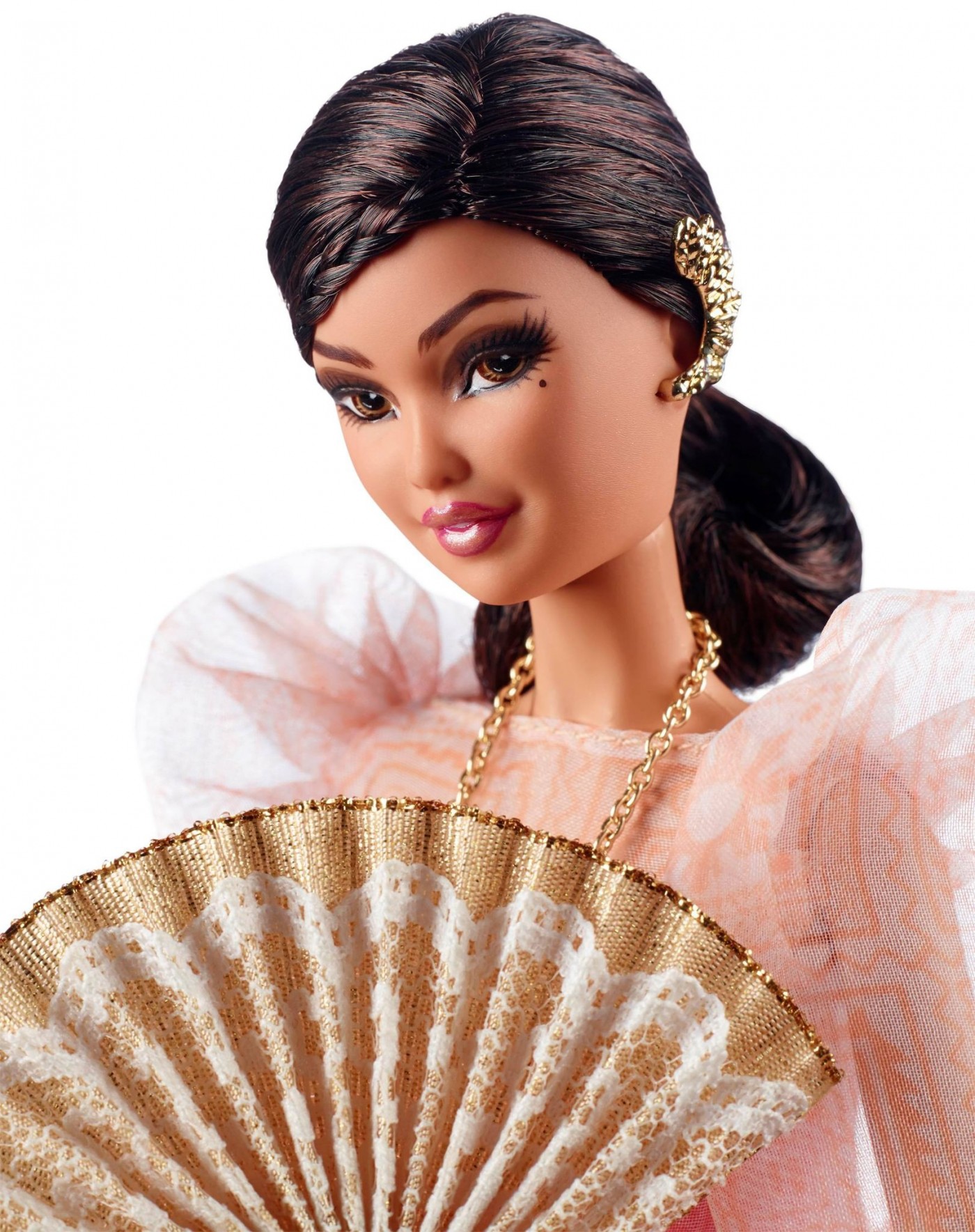 'Mutya Barbie, courtesy of Carlyle Nuera, Mattel'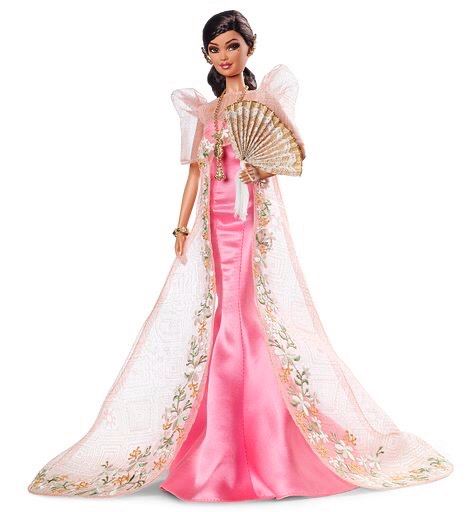 'Mutya Barbie, courtesy of Carlyle Nuera, Mattel'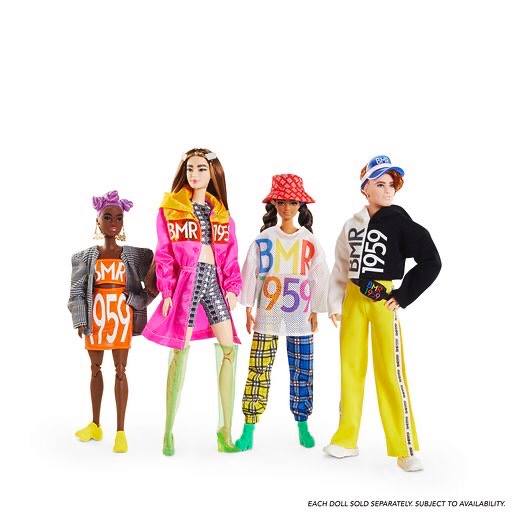 'Part of the BMR1959 collection, courtesy of Carlyle Nuera, Mattel'
"