Manolo Blahnik: An Enquiring Mind
Guest blogger Tracey Allen reviews the Wallace Collection's fabulous show
There's still just time to catch the fabulous Manolo Blahník exhibition at the Wallace Collection in north London – it has been extended due to popular demand and now runs until October 27th.
"The Wallace Collection has been a point of reference for me since my early days in London. It was – and remains – one of my favourite museums with the most refined selection of art. I am incredibly humbled and honoured to be a part of the project and have my work displayed at the museum."
Manolo Blahník: An Enquiring Mind
Manolo Blahník is a delight and an absolute must for shoe fans. It examines how this gem of a museum's collection of paintings, furniture and sculpture, have influenced Blahník's wonderful work and puts the shoes, some single, some in pairs, next to the objects that inspired him. This is a fascinating exhibition from a curatorial point of view, as well as to the visitor. The Wallace Collection worked closely with Manolo Blahník who has visited the galleries for research regularly for more than 20 years. He credits its 18th-century collection of paintings, furniture and sculptures as a source of inspiration in his designs, and the exhibition provides a rare insight into the footwear designer's process. Co-curated by Wallace Collection director, Dr Xavier Bray, and Blahnik himself, and sees more than 150 of his exquisite designs alongside pieces including Jean-Honoré Fragonard's 1767 iconic The Swing painting, as the museum looks to create a "dialogue between the old and the new, the art and the craft, the real and the fantasy" highlighting the aesthetic shared between the collection's baroque masterpieces and Blahnik's very own decadent artistry and craftsmanship. Examples of the celebrated designer's exquisite work are shown amongst the breath-taking treasures of the Wallace Collection – under glass domes, alongside famous paintings such as Fragonard's Swing and inside display cabinets of beautiful miniatures. One of my absolute favourites in the exhibition – and it's so hard to choose – is the gorgeous pink, pearl encrusted Profumo 1996 that sits elegantly next to such miniatures in the Boudoir Cabinet, under the section 'Opulence'. There are nine sections in total, ranging from 'Commedia dell'Arte' to 'High Baroque', placed throughout the Wallace Collection's various rooms. The exhibition also features some of the candy-coloured shoes Blahník designed for the award-winning film Marie Antoinette directed by Sofia Coppola.
Grab the chance to see it while you can – admission is free.
Go to: https://www.wallacecollection.org/ for more information.
Tracey Allen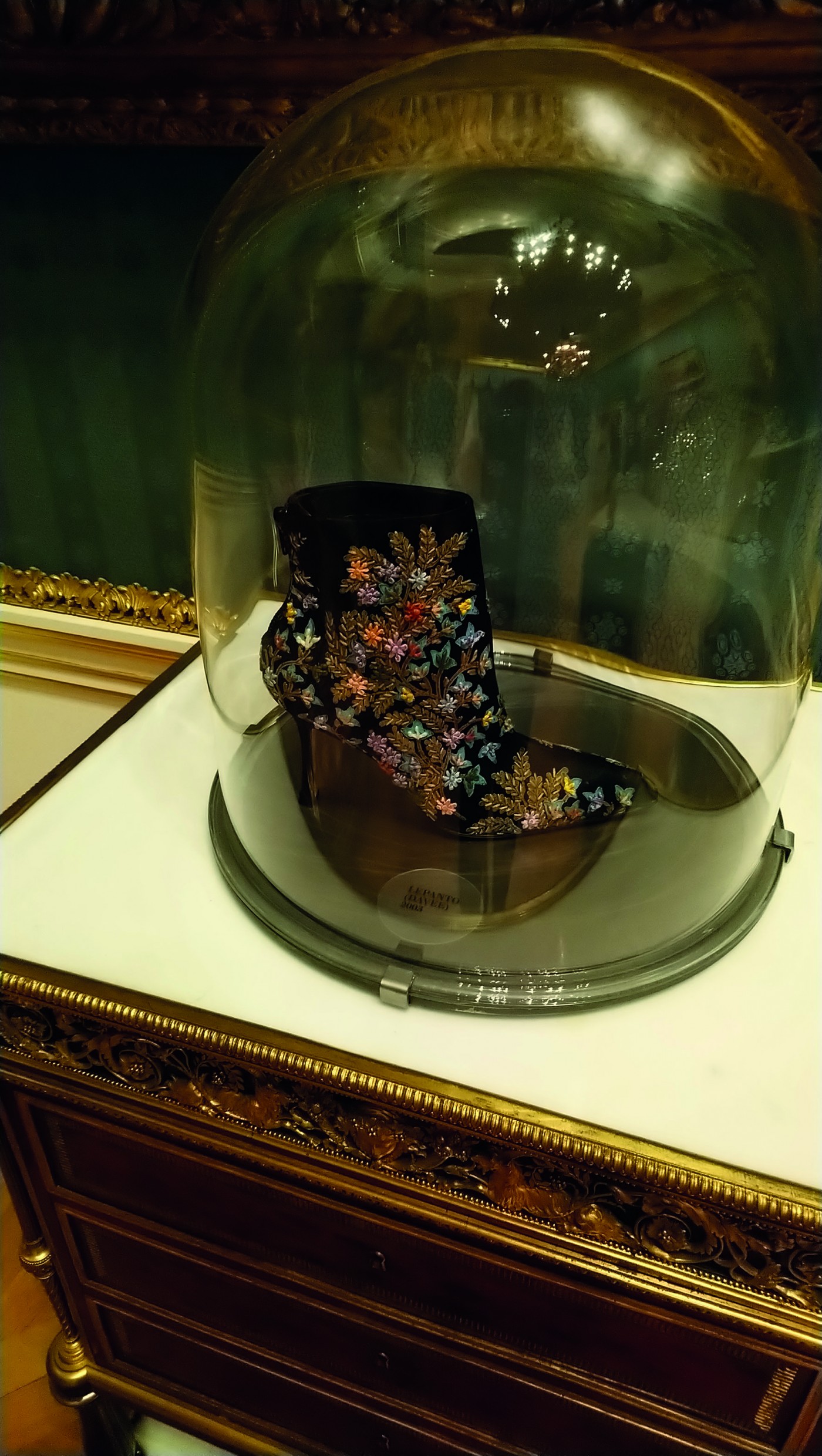 Manolo Blahnik Embroidered boot 'Le Panto' at The Wallace Collection. Photo: Tracey Allen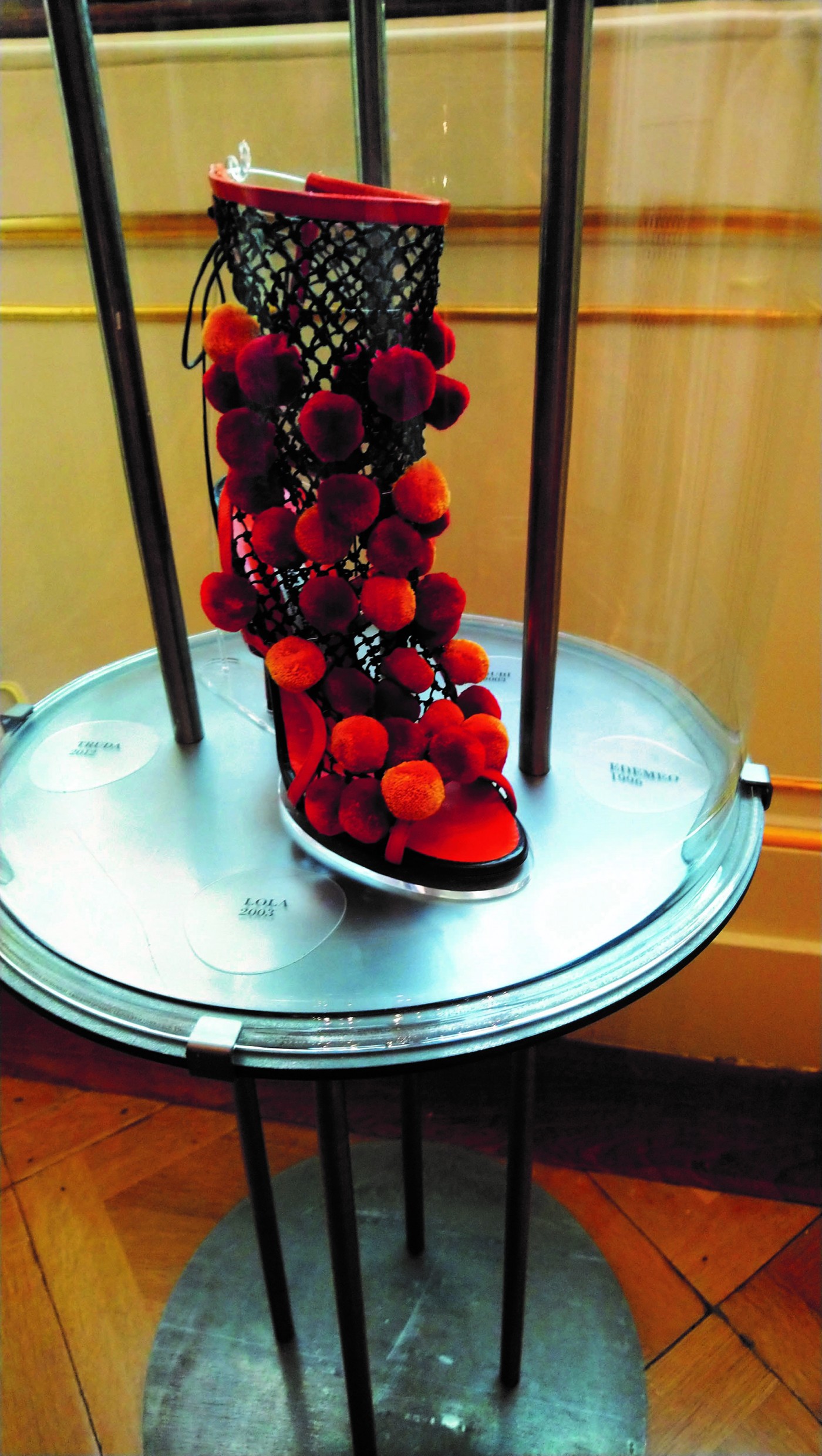 Manolo Blahnik Pom-pom boot at The Wallace Collection. Photo: Tracey Allen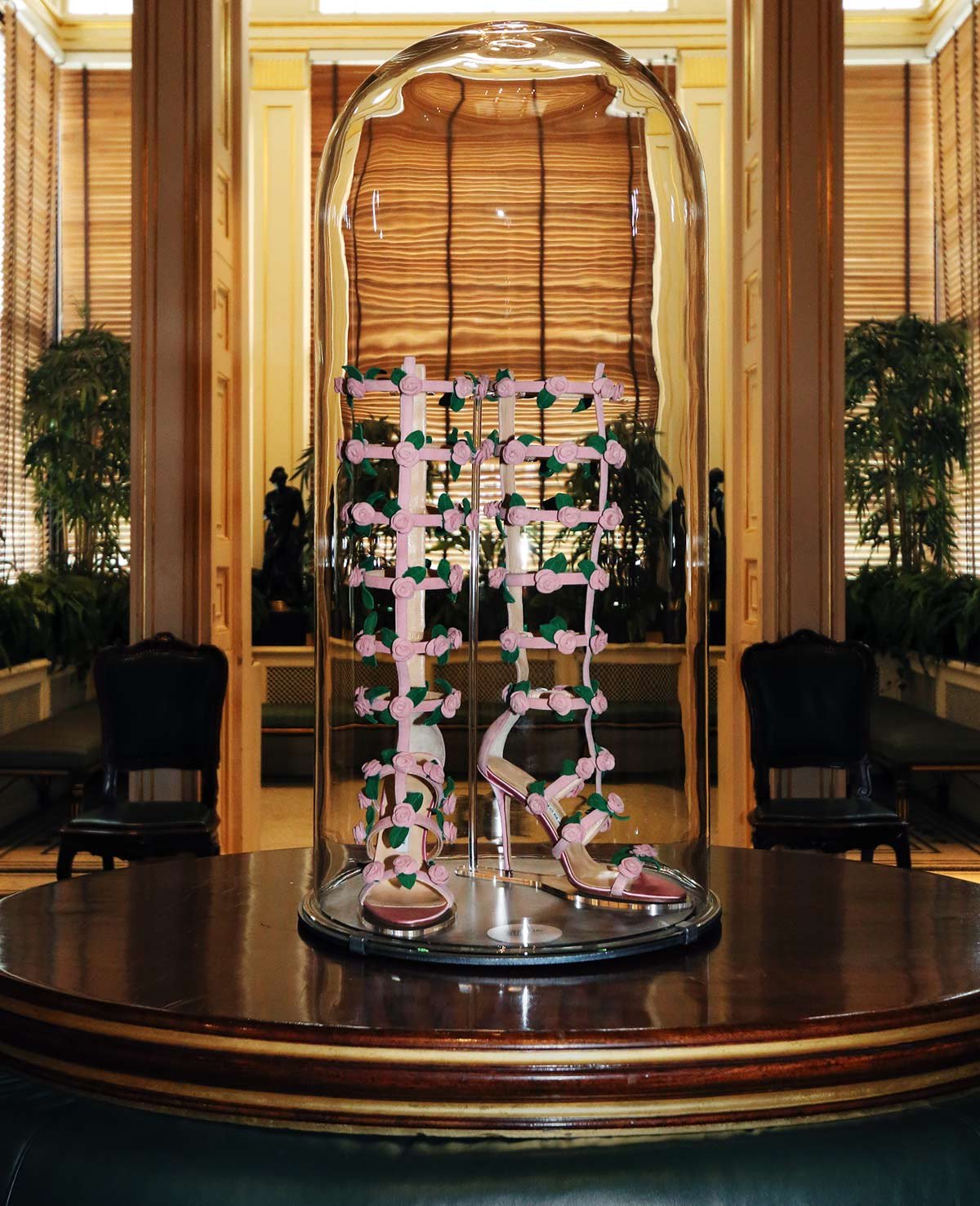 Manolo Blahnik Rose studded gladiators at The Wallace Collection. Photo: Wallace Collection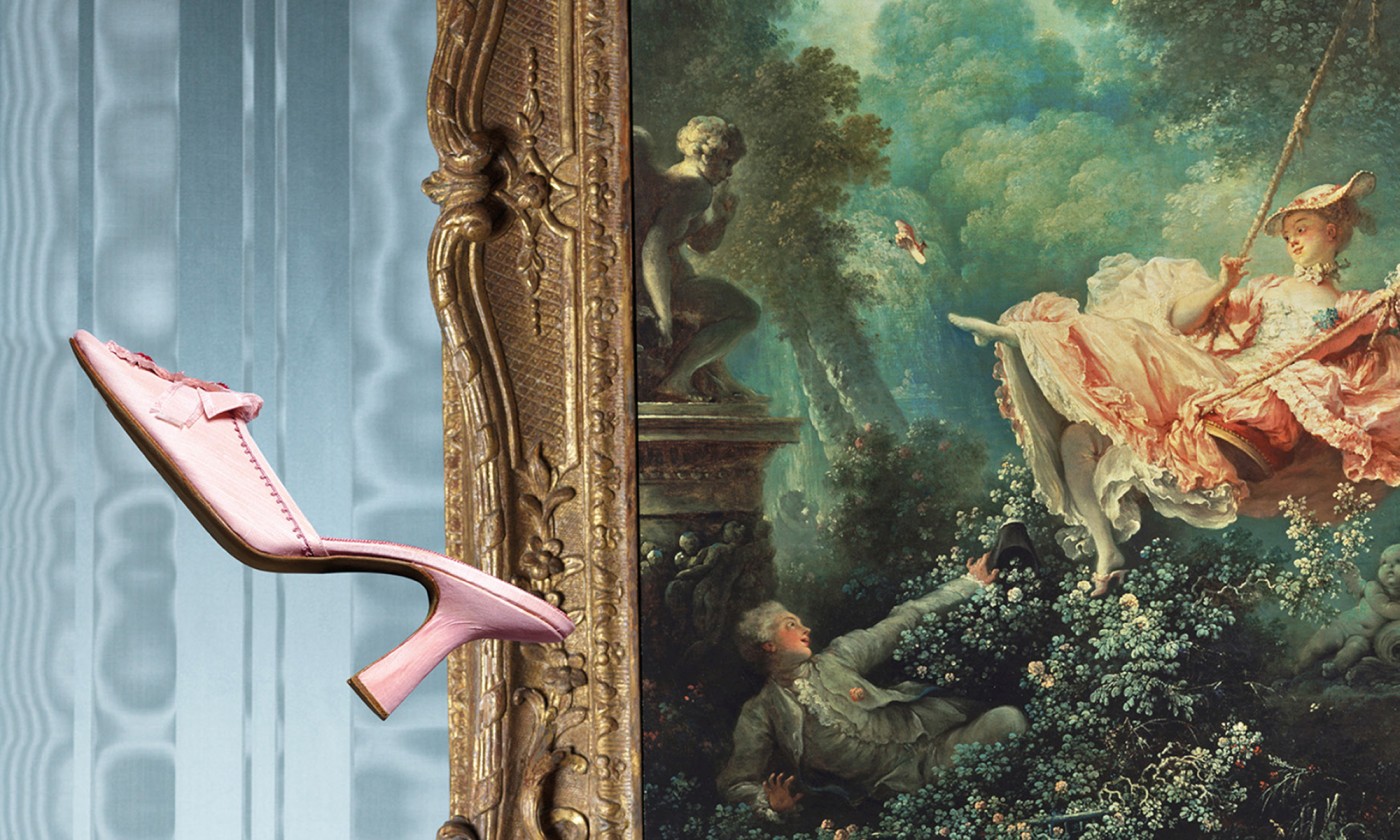 Manolo Blahnik 'Marie Antoinette' slipper at The Wallace Collection. Photo: Wallace Collection
"