Reflections on our Symposium 2013
Review of Costume Society Symposium: Accessories Norwich 2013
Report on the Costume Society Symposium: Accessories Norwich 5-7 July 2013
We know not all of you were able to make our recent Symposium, so here is a report of the weekend to give you an over view of the hightlights written by PENELOPE BYRDE RUDDOCK
The 2013 Symposium in Norwich was a great success: an excellent programme of lectures and museum visits, enjoyable social interchange and a most comfortable and convenient hotel.
The theme was Accessories to dress and we heard about hats and caps, gloves, shoes, shawls and opera cloaks, aprons, eyewear and some of the American accessories exhibited by Tiffany & Co. at five World Fairs. We visited Norwich Castle Museum and Study Centre, Strangers' Hall Museum, the Bridewell Museum and the Sainsbury Centre for Visual Arts.
Students from Norwich University of the Arts short-listed for the Student Design Award presented a stunning array of designs as did the Patterns of Fashion student finalists with their exquisite reconstructions of historic pieces from Janet Arnold's books.
The Symposium weekend was organised by our new Symposium Co-ordinator, Michelle Thomas. Norwich Museum hosted our visit and Ruth Battersby-Tooke, Curator of Textile Collections acted as the Academic Co-ordinator.
Costume Society member and indefatigable photographer, Margaret Isaacs has kindly sent in some images of a memorable occasion.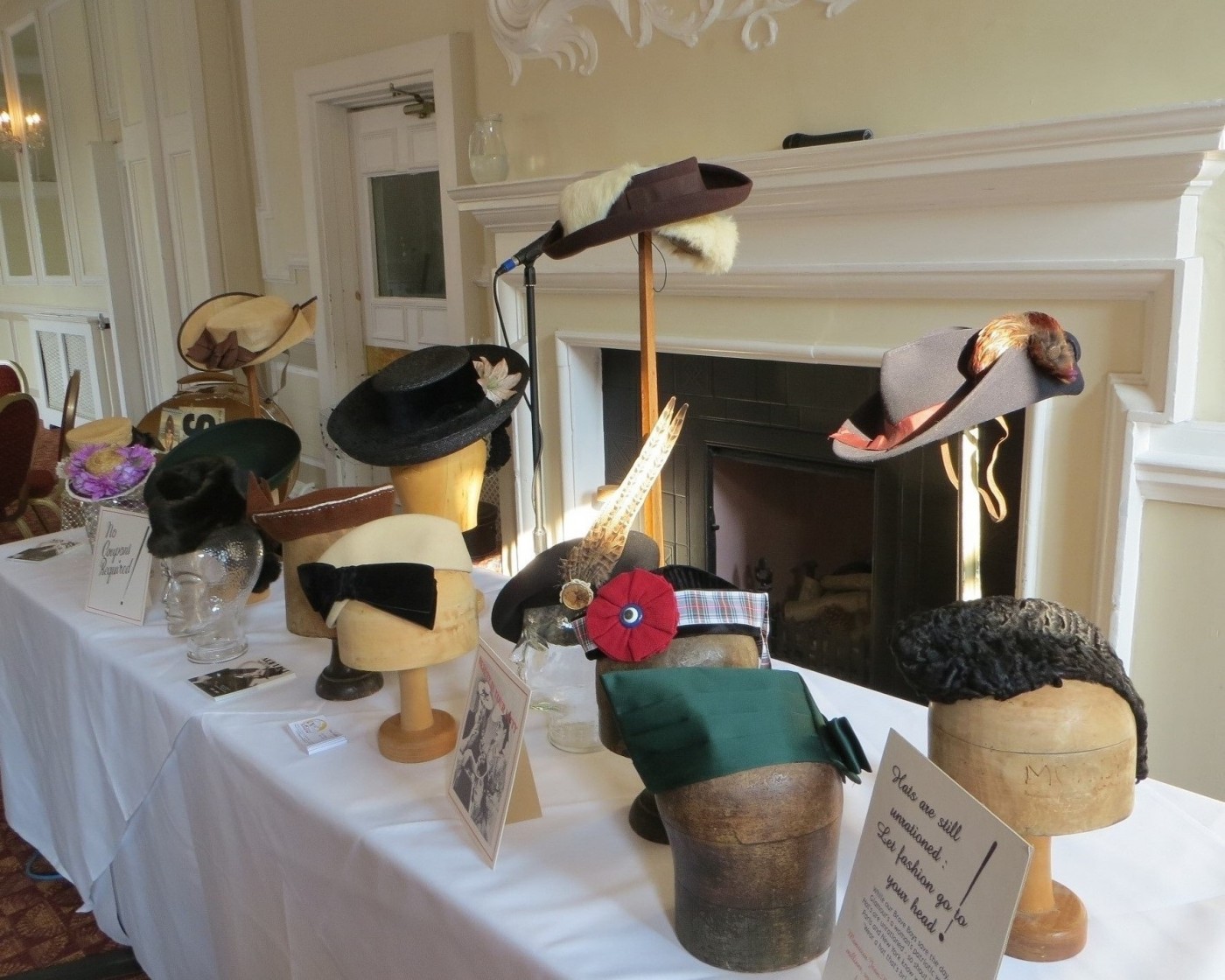 1940s and 1950s Hats shown at the after dinner talk, Norwich 2013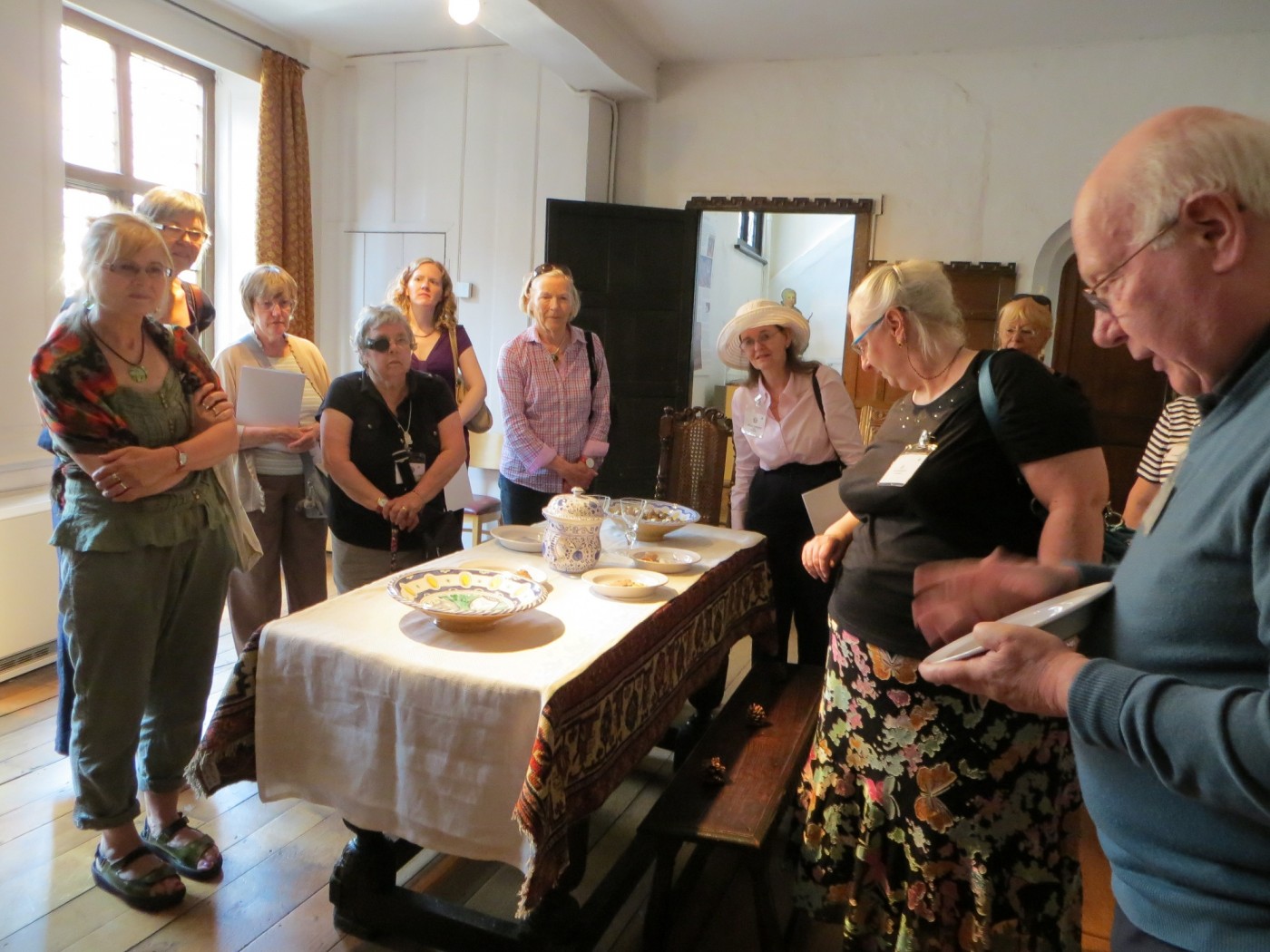 Strangers Hall, Norwich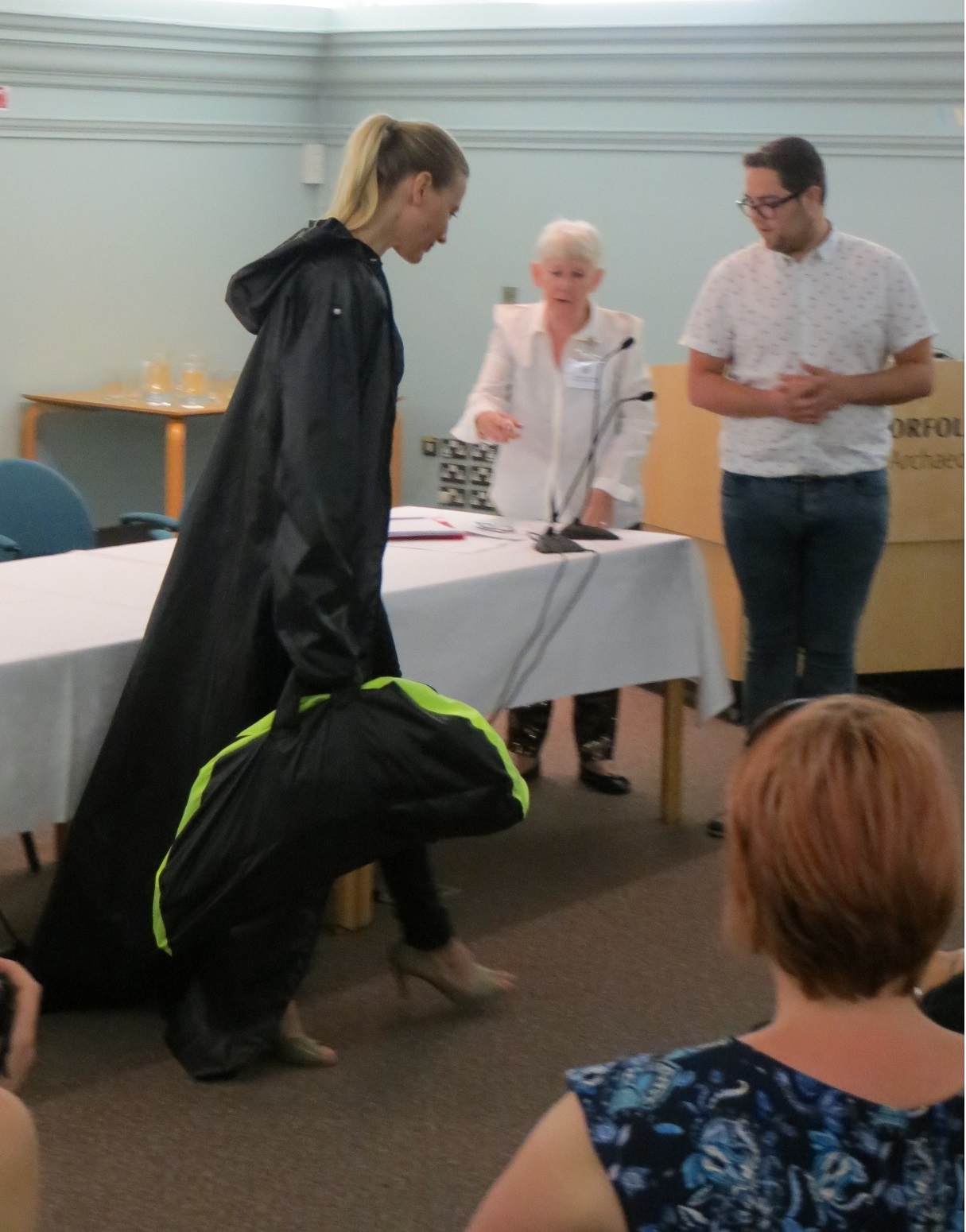 Winner of the Student Fashion Award 2013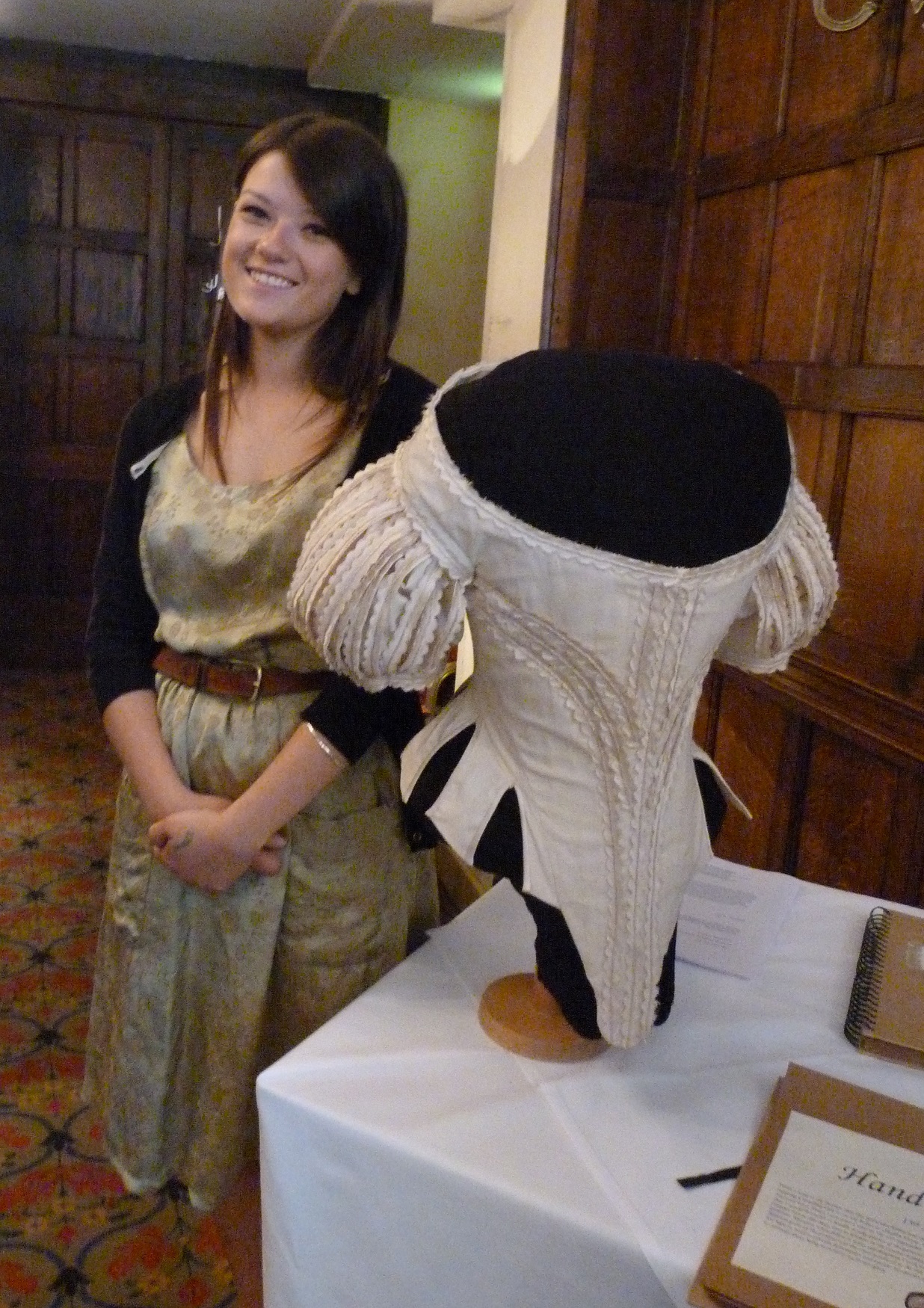 Winner of the Patterns of Fashion Award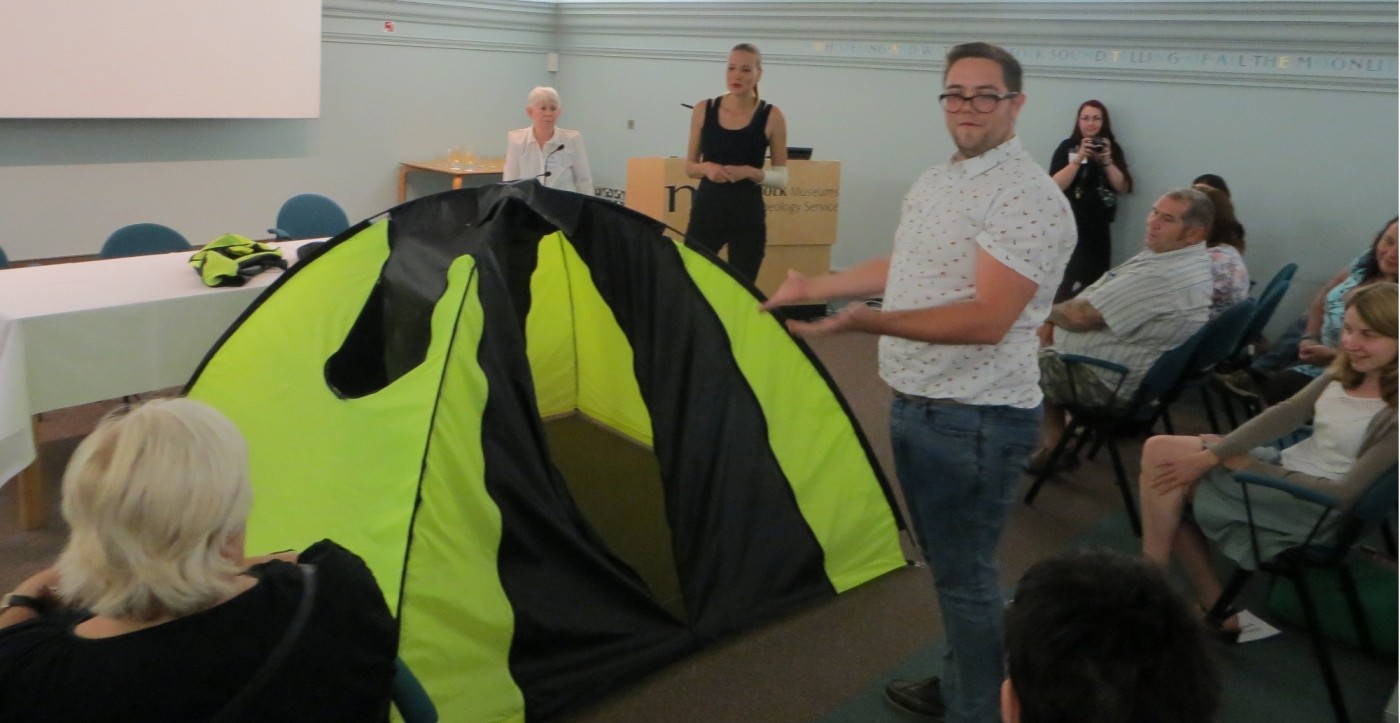 Winner of the Student Fashion Award - A coat that becomes a tent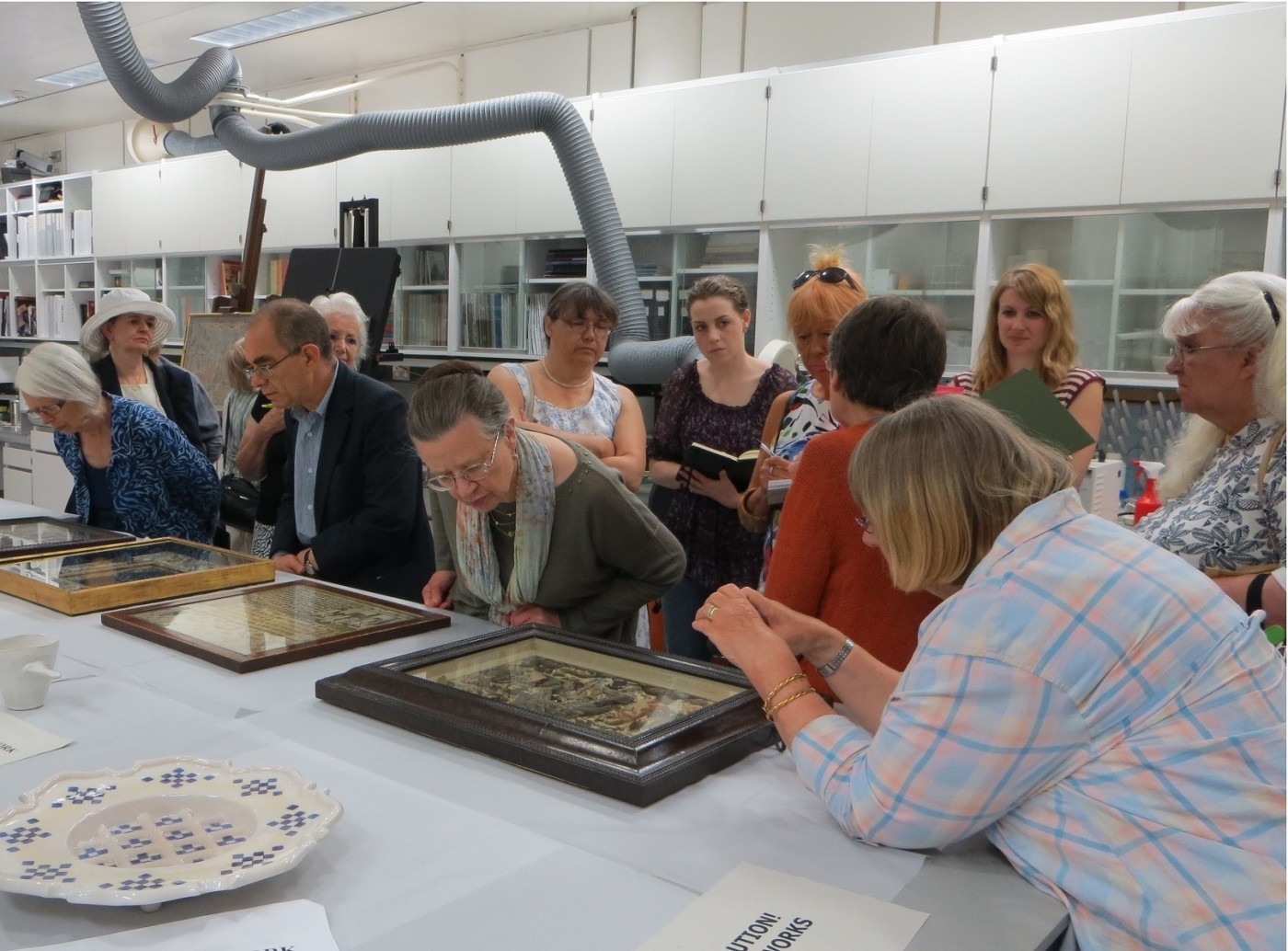 At the Sainsbury Centre for Visual Arts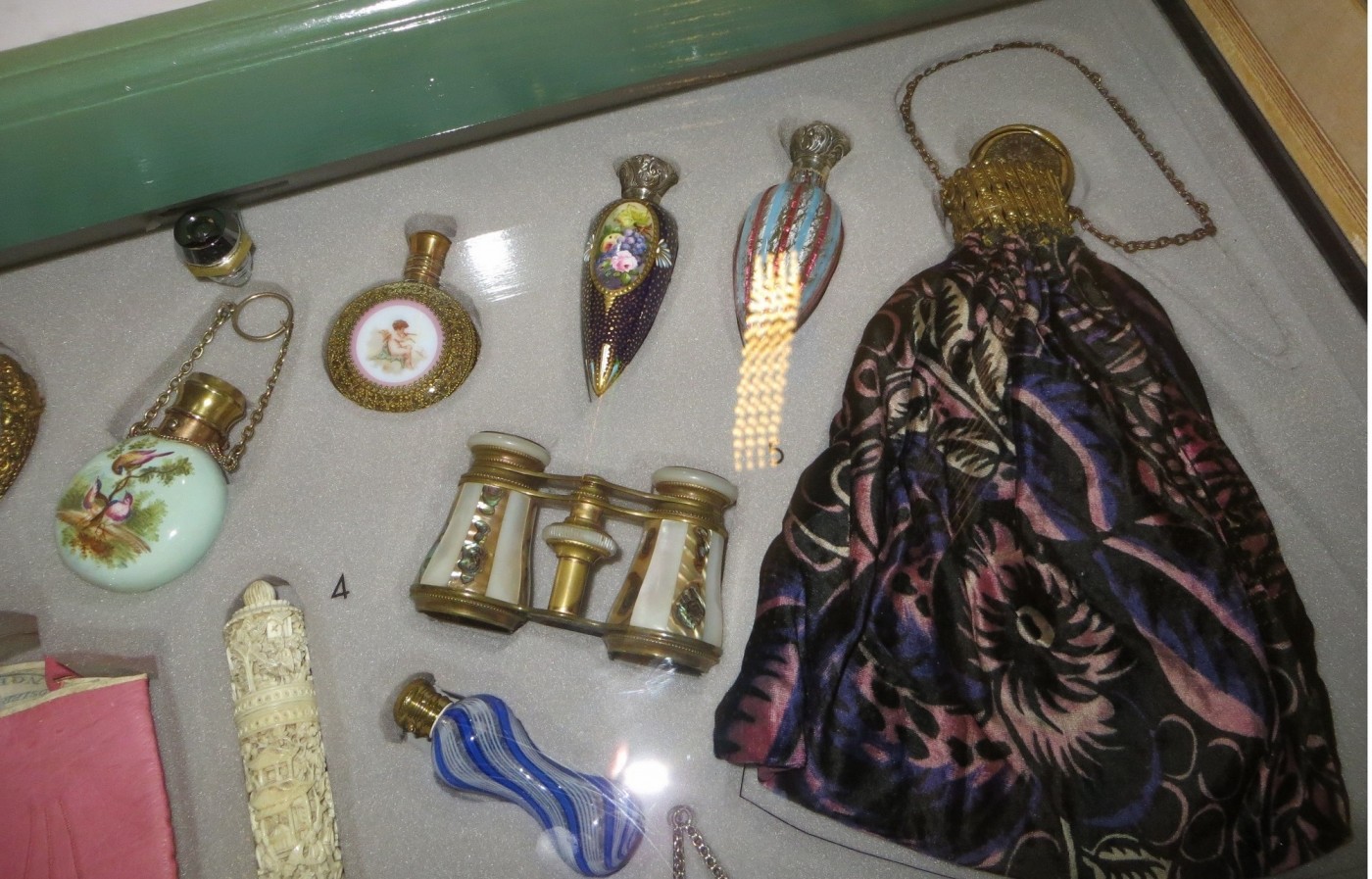 Some fashion accessories at Norwich Museum
"